Mississippi's robust body of anti-robocall laws allow private residents to file lawsuits on their own behalf against telemarketers and scam artists. If you received a robocall or robotext without your consent, your rights have been violated.
$500 to $1,500 per illegal robocall or robotext
Put a stop to robocalls and send telemarketers a message
Learn more about legal options in a free consultation
Fill out our online questionnaire to see if you qualify for a civil lawsuit. Our experienced attorneys are here to answer all of your questions.
We pride ourselves on providing every client with absolutely personalized service.
— Laurence Banville, Esq.
"Great Job!"

Laurence's team was very professional. They always called me promptly.
The Justice Guardians
Reviewed by
R. Bullock
on .
It's a situation millions of Americans are forced to deal with on a weekly or even daily basis - automated phone calls using prerecorded messages. Telemarketers, debt collectors, creditors, scammers, and other entities use automated dialing and announcing devices (ADAD) to send out thousands of calls each day to people who never asked to receive them.
Filing A Robocall Claim In Mississippi
You're likely here because you're looking for answers about how you can stop these calls. Beyond being simply annoying, unsolicited robocalls, text messages, and faxes from commercial parties are also often illegal.
If you've received robocalls that you never gave express written permission to receive, the company that called you has broken the law. You also may have the opportunity to recover $500 to $1,500 for every illegal robocall, text, and fax you've received. Our Mississippi robocall lawyers can help you recover the full financial compensation you're entitled to by filing a robocall lawsuit.
Mississippi Robocall Laws
Robocalls are regulated and restricted on a national level by a federal law called the Telephone Consumer Protection Act (TCPA). However, Mississippi and many other states also have their own laws regarding robocalls. If you're considering a robocall lawsuit, you may have the option to file in either federal or state court. This is a determination best made with the guidance of an experienced Mississippi robocall lawyer.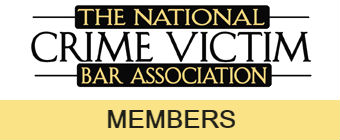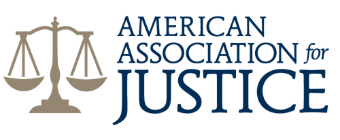 In Mississippi, the following rules and restrictions are covered under the Mississippi Telephone Solicitation Act:
Calls may not be made between 9 pm and 9 am Central time zone.
No one may use an automated dialing-announcing device to make a call for the purpose of persuading, inducing, or encouraging the recipient of the call to purchase any type of product or service.
Calls using automated dialing-announcing devices may only be made when the recipient of the call has given prior express written permission to receive calls from the person or company making the call.
When phone calls are made through automated dialing-announcing devices, the device must be operated by a person who must do all of the following:

State the nature of the call and the name, address, and telephone number of the business or organization being represented.
Ask whether the person being called consents to hear a prerecorded message.
Disconnect the automated dialing-announcing device from the telephone line upon termination of the call by either the caller or the person being called.
Express Written Consent Under The TCPA
In order for commercial callers to contact you legally, they need your express written consent. This consent must come in the form of a written agreement bearing your signature in some way. However, this agreement does not to be in physical writing. The FCC has recognized the following forms of consent as valid:
Physical written form
Email
Website form
Text message
Telephone Keypress
Voice recording
Before you give this consent, the company obtaining it must inform you that you are not required to sign the agreement or enter into such an agreement as a condition of purchase.
Revoking Consent
Even if you've previously given express written consent, the TCPA permits you to revoke that consent at any time, in any reasonable manner. Additionally, in calls that use prerecorded messages, the caller must provide a voice-activated or telephone keypress method which allows you to automatically opt out of receiving future calls.
If you've revoked your consent (such as by sending a letter, telling an operator you revoke consent, or engaging with an automated opt-out mechanism during a prerecorded message) but have continued to receive calls from the same company, they have violated your rights under the TCPA. This means you're eligible to recover $500 or $1,500 (for knowing violations) for every call, text, or fax they've made without your consent.
How Can I Sue For Illegal Robocalls In Mississippi?
As we mentioned before, because Mississippi has their own state robocall laws, your lawsuit may be filed in either state or federal court. This may depend on the circumstances of your case, and is a decision which can be made after speaking with one of our experienced Mississippi robocall lawyers.
Additionally, you may have the option to join a class action lawsuit, in which a large group of plaintiffs joins together to seek financial compensation from a company who has made illegal robocalls, text messages, and/or commercial faxes. This is very common in robocall cases. However, you may also have the option to file your own robocall lawsuit. This may be the better option if you've been harassed by frequent illegal robocalls, as you could recover more financial compensation. Again, you can better understand which choice best suits you by speaking with a lawyer.
Start Building Your Case Now
Our experienced Mississippi robocall lawyers can help you better understand your legal options and plan for your lawsuit in a free consultation. Before speaking with us, we suggest gathering as much evidence as you can for any potentially illegal calls, texts, or faxes you've received. This includes:
Dates and times for each call, text, or fax - try to get call records from your service provider or take screenshots.
Save text messages, faxes, and voicemails.
The phone number and other contact information for the companies that contacted you.
The type of phone on which you received the calls or texts (cell phone or landline).
If you revoked consent, try to keep records of that (such as a copy of the letter you sent or the time and date that you revoked consent over the phone).
Specific details about any potentially illegal robocalls, including:

Was there a prerecorded message?
Did you speak to a live operator at any point? When?
Did you hear a click, beep, or was there a pause after you answered?
If there was a prerecorded message, was an opt-out system provided?
Did you continue to get calls, texts, or faxes even after you revoked your consent?