Harassed by telemarketers or debt collectors? Two powerful federal laws may be able to help. The Telephone Consumer Protection Act and Fair Debt Collection Practices Act allows private consumers to file suit when their rights are being violated.
Up to $1,500 per illegal robocall or harassing text
Stop the calls and end phone harassment for good
You pay nothing unless we win your case
Fill out our online questionnaire to see if you qualify to file a lawsuit. Our experienced attorneys can answer your questions and help you understand your legal options. Contact us now for a free consultation.
It's shocking how common phone harassment is. Most people just live with the abusive calls or try to ignore them. We can help you fight back. 
— Laurence Banville, Esq.
"Highly Recommended."

I thought my case was hopeless, but Laurence got me amazing results.
The Justice Guardians
Reviewed by
Carmen A.
on .
Are you being harassed by unwanted telephone calls?
Two Laws Can Help You End Phone Harassment
Every day, millions of Americans just like you are inundated by a wave of annoying - and potentially illegal - phone calls. Telemarketers are frequent violators of the Telephone Consumer Protection Act, a federal law designed to protect your privacy from unsolicited telemarketing messages.
Debt collectors, who in many cases can become abusive on the phone, often find themselves accused of breaking the Fair Debt Collection Practices Act, a second federal law that prohibits abusive collection practices. You may be able to use these two federal laws to your advantage.
Laws Against Harassing Calls & Texts
The Telephone Consumer Protection Act (TCPA) and the Fair Debt Collection Practices Act are powerful laws that allow federal regulators to punish telemarketers and debt collectors who harass consumers with unwanted phone calls and text messages. But these laws also empower private individuals to take matters into their own hands.
Both laws create a private cause of action, allowing you, along with millions of other American citizens, to file private civil lawsuits against the people and companies who have stolen your peace of mind. In short, you may be able to sue the people who are harassing you and demand that they stop. Moreover, you may actually be able to collect financial damages.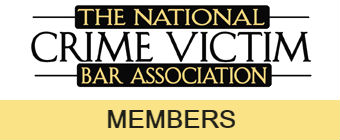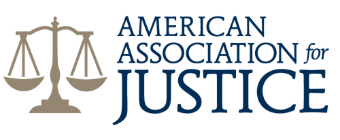 Filing Lawsuits Against Debt Collectors
The Fair Debt Collection Practices Act (FDCPA) prohibits "abusive and deceptive" conduct in the debt collection industry. Per federal law, debt collectors are not allowed to:
contact you after you've told them to stop - debt collectors can't contact you in any way (other than litigation) after you've sent them a written request to cease communication (there's an exception for final messages when the debt collector wants to notify you that their debt collection efforts are being terminated or that they intend to file a lawsuit against you)
contact any third-parties, including family, friends or neighbors, and discussing your debts (with two exceptions: your spouse and your attorney)
misrepresent themselves or deceive - debt collectors can't lie to you about the amount of money you owe or use any form of deception (including posing as a police officer or lawyer) to coerce you into repaying the alleged debt
use abusive or profane language
threaten you with violence
threaten you with legal action or arrest unless they're really considering those options
harassing you with repeated phone calls - debt collection agencies aren't allowed to intentionally annoy, abuse or harass you by calling you constantly or wrapping you up in endless phone conversations
call you at work after you've told them that it's unacceptable
call you before 8 a.m. and after 9 p.m., your local time
contact you if you've hired an attorney to represent you in the matter
call you without identifying themselves as a debt collector
publish your name or address on a list of people who've failed to resolve their debts
Everything in that list is illegal. So if a debt collector is breaking any of those rules, you're being harassed in violation of federal law. That means you can file a civil lawsuit.
FDCPA Violation Damages
The Fair Debt Collection Practices Act provides up to $1,000 in damages (plus attorneys' fees) for every single violation of the law. If you can prove in court that a debt collector committed one violation of the FDCPA, you can win $1,000. Prove that they violated the law twice and you could win $2,000. Every harassing phone call, every act of deception and every threat could be money in your pocket.
Who Does The FDCPA Cover?
In most cases, the law only covers third-party debt collection agencies, companies who are hired by primary creditors to collect on consumer debts. Courts have been unwilling to extend the law's protections to primary creditors. Most debts ultimately make their way to third-party collection agencies.
If you miss a payment on your phone bill, you owe the phone company money. The phone company is the primary creditor and, for a time, their internal debt collection division will try to collect on the debt. Those collection calls, in the majority of cases, aren't covered by the Fair Debt Collection Practices Act.
But after a while, the phone company will hand your debt over to a third-party company, someone who specializes in collecting debts. This is when the FDCPA kicks in, prohibiting the third-party company from harassing or abusing you.
How Does The TCPA Work?
Telemarketers who violate the Telephone Consumer Protection Act face harsh penalties. The TCPA was created to regulate the use of autodialer systems and prerecorded voice messages in the telemarketing industry.
These technologies allow marketing agencies, credit card companies and scam artists to spam American citizens with millions of unwanted phone calls and texts every day. To minimize the problem, Congress prohibited telemarketers from using an autodialer program (any machine or software that automatically selects and dials phone numbers) to call or text a cell phone without the recipient's prior express written consent. It's also illegal to contact either a cell phone or a landline using a prerecorded voice message without the recipient's written consent.
Without Consent, Most Telemarketing Is Prohibited
While these restrictions might seem limited, they're actually quite broad. The vast majority of telemarketers use autodialer systems. Most of them use prerecorded messages, too, which means that almost every telemarketing call you receive is illegal.
The only major exception is when you give a company permission to call you. But your permission (or consent) must be in writing (electronic signatures on online forms are okay) and unambiguous. If you never gave a company consent to call you, any telemarketing call you get on your cell phone could be illegal and, in many cases, the ones you receive on your landline are, too.
Steps To Compensation
What can you do about it? The first step is to register your phone number on the National Do-Not-Call Registry, if you haven't done so already. Notwithstanding a few exceptions, every legitimate telemarketer is required to comply with the Registry. Once you put your number on the list, almost every sales call should stop within 31 days. The calls that don't stop are probably illegal.
Clearly Document Illegal Activity
Next, and just as important, gather evidence about the illegal phone calls you're receiving. Take notes on every unwanted telemarketing call you get. Check your caller ID and keep a record of the numbers that call you. Also take down the company's name if it's displayed on your caller ID.
Then write down notes about the type of call you got. Was it a prerecorded voice message? Did a live representative pick up immediately? Or, in a sure sign that someone's using an autodialer, did you hear a gap of silence or loud click before a live representative answered? Since autodialers and prerecorded voice messages are sometimes regulated differently, it's best to keep very specific notes.
Revoke Consent Over The Phone
Never give a telemarketer any of your personal information. At the same time, make sure that you explicitly revoke your consent to be called during every conversation.
Telemarketers need your express written consent to send you autodialed or prerecorded sales calls. Make it clear that you haven't given them consent. Once you tell a telemarketer to stop, they have to.
Every company who wants to make sales calls is required to maintain its own internal do-not-call list, in addition to the National Registry. Revoke your consent and you should go on that list, which means the unwanted calls should stop. And if they don't, the company opens itself up to increased civil liability.
Submit A Complaint To Government Authorities
Every illegal telephone call should be reported to the authorities. You can submit complaints either to the Federal Trade Commission or the Federal Communication Commissions, but we suggest that you notify both agencies. To learn how to report a robocall, click here.
Pursue Legal Action
As we've already mentioned, the Telephone Consumer Protection Act gives you the right to file a civil lawsuit when your rights have been violated. The TCPA provides for statutory damages, which means that each violation of the law is worth a specific amount of money in court.
Every basic violation of the TCPA is worth $500 in damages. That number increases to $1,500 for "willful or knowing" violations, like when a company disregards its internal do-not-call list and continues to spam you with unwanted sales calls.