Harassed by unwanted robocalls and sales-related texts? Pennsylvania's strong robocall laws may be able to help. If you're sick and tired of receiving robocalls, you may be eligible to file a private lawsuit, stop the calls and secure valuable compensation.
Up to $1,500 in damages per illegal robocall or robotext
End the robocalls and robotexts for good
Find more information at no charge and no obligation
Our dedicated Pennsylvania robocall lawyers can help. We can answer all of your questions in a free consultation. Just fill out our online questionnaire to get started.
Robocalls are an invasion of our fundamental right to privacy, but everyone can fight back.
— Laurence Banville, Esq.
"Excellent Service."

Laurence was the best attorney for us in a tough situation.
The Justice Guardians
Reviewed by
Lauren K.
on .
It's a situation familiar to just about everyone: you receive a call from an unknown number, answer, and hear a message from a computerized voice on the other line. In some cases, there may be a human on the other side, but the company may have used an autodialer to contact you.
Pursuing A Robocall Lawsuit In Pennsylvania
This irritating practice is common with debt collectors, credit card companies, solicitors, and other parties who send out mass calls and text messages to people who have not given them permission to do so. While we're all aware of how annoying these robocalls may be, they are also illegal in many cases.
If you've received one of these calls without giving express written permission to the party calling you, you could have grounds for a robocall lawsuit in Pennsylvania.
Federal Law Protects Consumers From Robocalls
In 1991, Congress passed a law called the Telephone Consumer Protection Act. This law places restrictions on telemarketing and the use of automated telephone equipment, including:
Automated dialing systems
Prerecorded or artificial voice messages
Fax machines
According to this law, companies may not use any of these methods to contact consumers unless the consumer has provided express written consent for them to do so. This consent can be in the form of checking a box on a website, pressing a button on their telephone, or any other written, recorded, or electronic form of consent.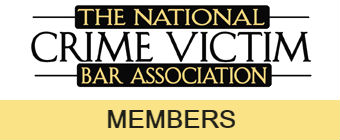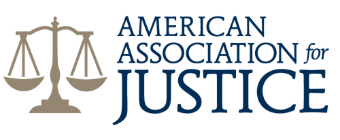 When companies violate this law and contact consumers without permission using any of the means listed above, the consumer may be eligible to recover $500 to $1500 in compensation per call.
Does Pennsylvania Have State Laws For Robocalls?
Pennsylvania state law explicitly prohibits solicitors from calling people who have placed their name, address, and phone numbers on the do not call list. However, because the TCPA is a federal law, Pennsylvania residents have the option to seek financial compensation for automated calls even if they're not on the do not call (DNC) list - as long as they have not given express consent to receive these calls.
Other Violations Of The TCPA
While robocalls may be the most common form of TCPA violations, there are other provisions which solicitors must abide by:
No calls to residences before 8 a.m. or after 9 p.m.
Companies must maintain a do-not-call list of consumers who have specifically requested not to be called.
Companies must honor this DNC list.
Solicitors must provide their name, the name of the person or party on whose behalf the call is being made, and a phone number and address where that person or party may be contacted.
Do I Need A Lawyer To Get Compensation?
While you're free to seek financial compensation for unwanted robocalls on your own, it's often necessary to have guidance from an experienced Pennsylvania robocall lawyer. Many of the companies that make these calls have the resources to challenge consumer claims. Additionally, you may have the option to file your claim in either federal or state court. Your lawyer can help you determine the best path for your case so that you can secure the full financial compensation you're entitled to.
Class Action Lawsuits
Sometimes, law firms will represent large groups of clients who have been victimized by unwanted robocalls through class action lawsuits. In these cases, large verdicts are often awarded and split between the plaintiffs. These payouts sometimes exceed the $500 or $1500 you could recover by filing a claim on your own.
What Information Do I Need To File A Lawsuit?
In order to prove the validity of your claim and recover compensation for all of the robocalls you've received, you'll need to provide as much documentation as possible. Remember, you're entitled to either $500 or $1500 for each and every robocall you've received. If you're thinking about filing a claim, we recommend gathering the following information first:
The times and dates of every call you've received
The phone numbers from all the calls you've received
The phone on which you received the calls
Specifics about the unwanted contact

Computerized voice?
Pre-recorded message?
Autodialer?
Text message?
Fax?
Whether or not you spoke to a live person
If you received these calls on a cell phone, it will likely be easy to gather most of this information. For landline calls, you can also find this info but may need assistance from your service provider. Our Pennsylvania robocall lawyers can give you legal advice on how to build a strong case for a claim - just contact us today for a free consultation.