Still getting unwanted robocalls from "Rachel at Cardholder Services"? It's a scam. The FTC has caught over a dozen companies who've used this same prerecorded message to defraud consumers, but new ones keep popping up.
You can sue "Rachel" for financial compensation in federal court
Up to $1,500 per illegal robocall
You only pay our attorneys if we win your case
Fill out our online questionnaire to learn if you qualify to file a lawsuit. Our experienced attorneys have already helped numerous people pursue compensation in robocall claims. You could be next. Contact us today for a free legal consultation.
Our attorneys always seek the maximum compensation available under the law. It's the right thing for our clients.
— Laurence Banville, Esq.
"Awesome!"

Laurence got the job done.
The Justice Guardians
Reviewed by
Carl P.
on .
If you owned a phone in the last decade, it's almost certain that you received at least one phone call placed by "Rachel from Cardholder Services." Rachel's calling about your credit card account and, along with her compatriots Anne, Heather and Michael, she wants to help you lower your interest rates. Rachel is a scam. So are Cardholder Services, Card Services, Bank Card Services, the Credit Assistance Program and every other company that uses the prerecorded "Rachel" message.
It's a scam, an illegal scheme that violates the Telephone Consumer Protection Act, a federal law passed in 1991. And, surprisingly, you can sue Cardholder Services (or whatever company is sending the calls) and get up to $1,500 in damages for every illegal telemarketing call. That's up $1,500 per illegal call. It can add up pretty quickly.
Fighting Back Against Credit Card Services Scams
All of these companies want to steal your credit card number, or just take your money. They try to do it by sending you a robocall. To make a robocall, you need an autodialer. An autodialer is a machine or computer program that stores a list of phone numbers, then dials them automatically. In Rachel's case, the autodialer dials your phone number, then triggers a prerecorded voice message when you pick up.
Legitimate telemarketers use autodialers to make their job easier, because software is cheaper than paying a person to punch numbers into their phone. In either case, however, the use of autodialers is heavily-regulated, both by the Federal Communications Commission and the Federal Trade Commission. Prerecorded voice messages (along with messages that use synthetic, artificial voices) are tightly-regulated, too. And Rachel's calls? They're illegal.
[[[["field11","equal_to","Yes"]],[["show_fields","field12,field13,field23,field19,field16,field21,field20"],["show_fields","field17"],["show_fields","field18"]],"and"],[[["field11","equal_to","No"]],[["show_fields","field14"]],"or"],[[["field17","contains","Yes"]],[["show_fields","field29"]],"and"],[[["field18","contains","Yes"]],[["show_fields","field24"]],"or"]]
keyboard_arrow_leftPrevious
Nextkeyboard_arrow_right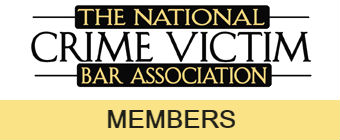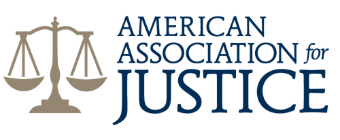 How Rachel Is Breaking The Law
No telemarketer can call you and play a prerecorded voice message (like Cardholder Service's promise to lower your credit card debt) without your written consent.
In order to use a prerecorded message legally, every company must first obtain your consent to do so. You have to consent in writing and your consent must be unambiguous, i.e. you must consent specifically to receive telemarketing sales calls that include prerecorded or artificial voice messages. And that's true whether or not you're being called on your cell phone or on your home phone.
Card Services Needs Your Prior Express Written Consent
Express written consent is also required before telemarketers can call your cell phone using an autodialer, though the same isn't true for residential landlines.
In any event, it should be clear from the proceeding remarks that every "Rachel from Cardholder Services" is illegal, unless, of course, you gave Cardholder Services your prior written consent to call you. But you never did that, did you?
Is Cardholder Services A Legitimate Company?
Nope.
Over the years, authorities at the Federal Trade Commission have caught over a dozen companies that use the "Cardholder Services" Rachel message illegally. But new ones keep popping up, the agency says. And with the appropriate autodialer technology, just one of these new Card Services companies can call millions of people, without obtaining any consent to do so.
Worst of all, Rachel's promises are nothing but lies. If Rachel promises to lower your interest rates permanently, you should know that guaranteed interest rates are impossible. If Rachel asks you to pay an up-front fee for her "services" (which can reach up to $5,000), you should probably know that it's actually illegal to request up-front payment for lowering someone's interest rate.
And, if Rachel (or the scam artist she connects you with) asks for your credit card number, she's going to steal it and start making unauthorized charges.
Who's Behind The Card Member Services Phone Calls?
Rachel from Cardholder Services, Michael from Bank Card Services, Tiffany from the Credit Assistance Programs - these are all illegal scams. So who's behind the scam? Dozens of different companies, both ones based in the United States and ones outside the country.
Life Management Services Hit With FTC Lawsuit
Take Life Management Services, for example. In 2016, the Federal Trade Commission, joined by the State of Florida, filed suit against the company for "bombarding consumers with illegal robocalls in an attempt to sell them bogus credit-card interest rate reduction and debt relief services."
Based in Orlando, Life Management Services (actually a "maze of interrelated companies," according to legal records) used the Rachel message to steal more than $15.6 million from consumers in a scheme going back to 2013, federal officials say.
The company posed under such names as "Bank Card Services" and "Credit Assistance Program," FTC agents allege, even falsely claiming to be a "licensed enrollment center" for MasterCard and Visa. As of February 2018, the case is still pending in the US District Court for the Middle District of Florida. It's logged as case number 6:16-cv-00982-CEM-TBS.
Orlando Scammers Settle "Rachel" Robocall Case
Proactive Planning Solutions and Elite Planning Group found themselves in a similar situation in 2012. Alongside 8 other corporate defendants, both companies were accused of using "Rachel" robocalls to charge consumers up-front fees for non-existent credit relief services.
Ultimately, the 10 companies entered into a settlement agreement with the Federal Trade Commission, losing their ability to telemarket in the future, along with their companies' assets and being hit with an $11.9 million partially suspended judgement. In 2015, the FTC began mailing checks from the settlement to consumers who had been swindled in the scheme, totaling $700,000 in compensation.
How To Stop Rachel's Robocalls
But "Rachel" and her prerecorded friends keep popping up. What should you do when "Rachel" calls? Hang up. Don't say anything. Don't hit any buttons, either, even if the message tells you to press a button to stop similar messages in the future.
Next, write down the date and time you were called, along with the phone number that called you. Then block the caller's number. You can download an app on your cell phone to block numbers, install a call-blocking device for your landline or contact your service provider and ask them to block the number for you. That should help, but you might also have legal options at your disposal.
Suing Rachel: Filing A Robocall Lawsuit
The Telephone Consumer Protection Act, which makes what Rachel's doing illegal, also gives you, as a private citizen, the right to sue her.
That's right. You can sue Rachel (or the company using her message) for financial damages in a civil court. And the Telephone Consumer Protection Act sets out a specific amount of damages that you can win. It's $500 for every legal violation or $1,500 for violations that are deemed "willful or knowing."
Every time Rachel or one of her buddies calls you, that could be money in your pocket. And, while millions of Americans get an illegal robocall every day, few of us actually act on it. But you could. In fact, you may be able to file a TCPA class action and help thousands of other people secure compensation, too.
What do you need to pursue a case? Documentation is key. To file suit, you'll need an accurate record of every time Rachel and Cardholder Services violated your right to privacy. Start keeping a list of every illegal robocall you receive today.
Nomorobo Could Stop The Calls For Good
Blocking Rachel's number is a good start, but it won't be enough to stop every illegal robocall. New companies try to re-start the Rachel from Cardholder Services scam every month. And existing companies frequently "spoof" your caller ID, using programs to falsify their numbers (often including your own local area code) to evade detection.
Moreover, Rachel is just one of the illegal robocall schemes circulating at any given time. Consider setting up Nomorobo on your phone. It's a program that screens your phone calls before they get to you, identifying robocalls and answering them preemptively. You're phone will ring once and then stop, letting you know that Nomorobo intercepted a robocall and hung up on them.
Better yet, Nomorobo can "blacklist" phone numbers that try to transmit robocalls, so you'll never get them again. And legitimate calls, like emergency school closings, are let through.