In Virginia, telemarketers are required to obtain your written consent before placing a robocall or robotext. Are you being harassed by endless robocalls? You may be eligible to file a private civil lawsuit for significant financial damages.
Stop the telemarketer harassment for good
$500 to $1,500 in compensation per illegal robocall or text
Free legal consultations
Our dedicated Virginia robocall attorneys are here to help. Complete our online questionnaire to learn if you qualify for a lawsuit.
I think telemarketers and scammers need to be taught a lesson.
— Laurence Banville, Esq.
"Simply The Best."

Laurence represented my family in a very tough case. He was amazing.
The Justice Guardians
Reviewed by
Greg P.
on .
It's become an all-too-common occurrence of modern life - you receive a call from a number you don't recognize, but maybe with the same area code as yours. You answer, only to hear a prerecorded message or short pause before being connected to a live representative.
Fighting Back Against Robocalls & Robotexts
Robocalls have become a daily annoyance for millions of Americans. As internet and phone technology has advanced, it's become easier than ever for telemarketers, debt collectors, scammers, and others to send out mass amounts of calls, text messages, and faxes to people who have not given consent to receive them.
Beyond the fact that these calls are annoying and harassing, in many cases, they're also illegal under both federal and state laws. If you're one of the millions of Americans who has grown tired of these calls and texts, you may have grounds for a robocall lawsuit against the parties that have been making them.
Can I Sue Companies For Robocalls?
Yes - when individuals or companies violate federal law by making illegal robocalls, consumers have the opportunity to seek financial compensation. You're eligible to collect $500 per call for unknowing violations and $1,500 for willful ones - and that's per violation. These amounts can easily add up to five figures or more.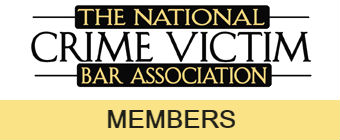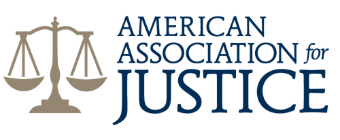 What Types Of Calls Are Illegal?
A federal law called the Telephone Consumers Protection Act (TCPA) outlines what types of telemarketer practices are illegal. These guidelines apply to all 50 states:
The use of autodialers or other automated systems for calls, texts, voicemails, and faxes are illegal unless the person being contacted has given express written consent.
When obtaining consent from, telemarketers are required to notify the person giving consent that the telemarketer will be allowed to make robocalls and text messages using autodialers.
Prerecorded messages and artificial voices are prohibited without consent.
Text messages, calls, and faxes are bound by the same rules.
As of 2013, an existing business relationship is not a valid defense for making robocalls.
Consumers must be given the option to opt out of robocalls during every call that is made.
All types of telemarketing calls may only be made after 8 a.m. and before 9 p.m.
When individuals and companies violate these rules, they've broken the law. The TCPA allows consumers who have been victimized by this type of harassment to seek between $500 and $1,500 for each violation.
Virginia Robocall Laws
Virginia has also adopted statewide legislature for regulating robocalls. All calls using automatic dialers are prohibited, unless:
The person being called has knowingly requested, consented to, permitted, or authorized the receipt of the message, or
A live operator immediately comes on the line before the message and discloses the following:

The name of the person or company sending the message,
The reason for the message,
The types of goods and services being promoted, and
If applicable, that the message intends to request payment or the commitment of funds
Consent must be obtained before the commercial phone solicitation is delivered.
What Should I Do If I Receive An Illegal Call?
Beware that many robocalls are from scammers who are attempting to collect your information illegally. Even if the call is not from a scammer, it's best to hang up the phone immediately. Don't answer their questions or press buttons if they request that you do so.
After you've hung up, it's important to record as much information about the call as you can. This may include:
The time and date of the call
The phone number that made the call
The phone number on which you received the call
All relevant details regarding the call, including:

Did you hear a click sound after answering?
Was there a pause before a live person came on the line?
Did you talk to a live person at all?
Was there a prerecorded message?
What was the reason for the call?
Was it a call, text message, or fax?
Was there an artificial voice?
Filing A Robocall Lawsuit In Virginia
If you've decided to take legal action for unwanted robocalls, our Virginia robocall lawyers are here to help. We can help you determine the best course of action for your situation, calculate how much compensation you're owed, and take on the parties who called you in a court of law. In many cases, we'll be able to reach a settlement without even needing to take your case to court.
We can also help you determine if you qualify for any class action lawsuits (a group lawsuit brought by several plaintiffs) or if you'd be better off filing your own lawsuit. To find out more about your legal rights after being victimized by illegal phone calls, texts, or faxes, get in touch with us today for a free consultation.