Is a debt collector harassing you with constant phone calls and text messages? If so, you may be the victim of a Fair Debt Collection Practices Act violation. You can fight back. Debt collectors are heavily regulated and some victims may be able to file a lawsuit for financial compensation.
Take power over your life and stop the calls now!
Make debt collectors pay by pursuing a civil lawsuit.
Learn more in a free legal consultation.
To see if you qualify for a phone harassment lawsuit, fill out our online questionnaire.
Our experienced attorneys have the knowledge and toughness it takes to stand up to debt collectors and help our clients.
— Laurence Banville, Esq.
"Wonderful"

I had no idea it could be so easy.
The Justice Guardians
Reviewed by
Julian H.
on .
You owe someone money. But does that mean you have to put up with constant harassment from debt collection agencies? Maybe not. By using two powerful federal laws, the Telephone Consumer Protection Act and the Fair Debt Collection Practices Act, you may be able to stop the collection calls. In fact, you may even be able to secure financial compensation by filing a private civil lawsuit.
How To Stop Debt Collectors From Calling You
The Fair Debt Collection Practices Act, or FDCPA, is a federal law that governs the activity of debt collectors. Alongside prohibiting harassment, deceit and threats, specific parts of the law relate to collection calls or texts, including a provision that every debt collector has to disclose to you, during a call or text, that they are a debt collector.
Debt collectors can't call you before 8 a.m. or after 9 p.m., your local time. Technically, collectors are prohibited from calling you at "unusual or inconvenient" times. Courts presume that any call before 8 a.m. or after 9 p.m. is inconvenient, but additional circumstances could change things.
If you work nights, for example, sleeping during the day, a call between 8 a.m. and 9 p.m. might be deemed inconvenient. The trick, of course, is that the debt collector has to know about your situation for the call to be illegal.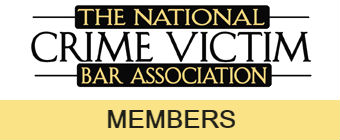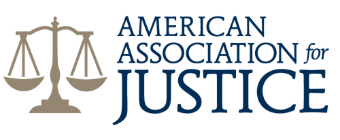 Can Collectors Call You At Work?
They're allowed to call you at work until you (or a supervisor) tells them that it's unacceptable. And, if you send the debt collector a cease and desist letter, demanding that they stop calling you, they only get one more chance to call you. Usually, this last call is either to tell you that they've decided to stop calling or that they're going to pursue other legal options, like filing a lawsuit against you. Debt collectors who continue to call after making their last attempt are breaking the law.
How Many Times A Day Can They Call?
There's no specific answer to that question. The Fair Debt Collection Practices Act doesn't outline a maximum number of debt collection calls per day, but it does prohibit collectors from "causing the phone to ring repeatedly or continuously to annoy" you. While this phrase is up for interpretation, it's pretty clear that debt collectors aren't allowed to call you incessantly just to irritate or intimidate you.
Damages In A FDCPA Case
Like the Telephone Consumer Protection Act, a law we'll discuss in a moment, the Fair Debt Collection Practices Act gives you the ability to file a lawsuit against debt collectors who violate your rights. The law specifies the types of compensation to which you may be entitled:
your actual financial damages (lost wages if you were fired over debt collection calls, pain and suffering damages if the harassment caused you substantial emotional problems)
additional damages, at the court's discretion, but not exceeding $1,000

in the case of a class action, only representative (or "named") plaintiffs are awarded their actual financial damages. The remaining class members are awarded an amount calculated by the court, with a maximum of $500,000 or 1% of the debt collector's net worth, whichever number is lower.

Court costs and attorney's fees
The TCPA & Debt Collection
In 1991, Congress passed the Telephone Consumer Protection Act (TCPA) to restrict the activities of telemarketers, particularly advertisers and other businesses who use machines and software programs to automatically dial phone numbers. But the law also covers many debt collectors, because most debt collection agencies, who conduct almost all of their business through phone calls, use autodialer systems to fire off hundreds or thousands of collection calls every day.
Violating the TCPA comes with strict penalties. The law grants private citizens the right to file their own lawsuits against debt collectors, both primary creditors and third-party collection agencies, who have broken it.
Each violation of the law is worth between $500 and $1,500 in damages. Obviously, people who received dozens or hundreds of illegal calls or text messages could be in line to receive a substantial award.
Cell Phone Call Debt Collection Rules
The Telephone Consumer Protection Act, or TCPA, governs the use of autodialers. In effect, that means the law governs the activities of most debt collectors, too.
According to federal law, it's illegal to call someone's cell phone using an autodialer, unless you have their prior express consent. It's also illegal to call a cellphone, without the recipient's prior consent, and play a prerecorded or artificial voice message. These rules apply to debt collectors, just as they apply to credit card companies and cruise marketers.
Text Messages Are Covered, Too
But the TCPA is even broader than that. Along the lines of current regulations, text messages are treated exactly like voice calls to a cell phone. And, as it turns out, any debt collector who sends out text messages is almost certainly using an autodialer to do so and, moreover, sending people a pre-scripted message, rather than an individualized one.
The upshot is that debt collectors almost always need to obtain prior express consent before they can send you either text messages or cell phone calls.
These are weaker standards than the ones applied to telemarketers. In order to call your cell phone and deliver a message that includes advertising, telemarketers are required to obtain your prior express written consent. Debt collectors, on the other hand, can secure either oral or written consent, a far-easier condition to satisfy and one, as we've seen, that can be satisfied simply in the act of providing your cell number on a credit application.
How Do You "Consent" To Cell Phone Calls?
As you might imagine, the true question at the center of this issue is how we should define "consent." Understanding this topic is often the most hotly-contested and important aspect of a TCPA lawsuit. And Federal Communications Commission regulations take a fairly broad approach to the matter, at least where debt collections are concerned.
Giving The Collector Your Cell Number Is (Sometimes) Enough
In a 2007 order, re-affirmed in 2012, the FCC concluded that, when you provide a creditor with your cell phone number (like on a loan application), you're granting them prior express consent to be contacted at that number about your debt.
Assuming that you gave them your cell phone number in your credit application, a creditor has every right to call you about the debt, using an autodialer, a prerecorded voice message or both. You've given consent, in the form of your phone number, so it's not illegal.
Consent Is Given During The Transaction
Simply calling the creditor is also usually enough to consent, but recent FCC regulations have complicated things a bit. Current regulations suggest that your consent can only be given during the transaction that resulted in your debt. This condition is usually easy for debt collectors to overcome, but there are some complex cases in which it might become important.
In a 2014 case that reached the Second Circuit Court of Appeals, the Federal Communication Commissions filed a brief to clarify this regulatory point. A young man filed suit against a debt collection agency for calls related to unpaid energy bills that his deceased mother still owed a power company.
While the man had given the company his cell phone number at one point (and that would usually be fine to obtain consent), he hadn't given his number during the transaction in which the debt was established. That transaction had occurred years before the man became involved, and it only gave the collection agency a right to robodial his mother's phone number. They never gained consent to robodial his number, the FCC wrote..
Can You Withdraw Robocall Consent?
Yes. Debt collectors need your permission to send you collection calls on your cell phone. Just tell them to stop. Since the company needs your consent, you have every right to revoke your consent.
How To Block Debt Collector Calls
To make it official, send the debt collector a written letter by certified mail asking them to stop sending you robocalls, robotexts and messages that include prerecorded or artificial voices. Specify your cell number so there's no confusion.
While it's possible to revoke consent over the phone, we suggest doing it in writing so that, later on, you can prove that you withdrew your permission. Sending your letter by certified mail ensures that your consent revocation gets where it needs to go.
Get On Their Internal Do-Not-Call List
Every company that sends out autodialed calls or text messages is obligated, by FCC regulations, to maintain an internal do-not-call list, in addition to the National Do-Not-Call Registry maintained by the Federal Trade Commission. Once you've revoked your consent, your cell number should go on the debt collector's company registry.
While most companies end up complying with their do-not-call obligations, some don't. That's a violation of federal law, even if they called you by mistake. If a debt collector calls you after you've asked them to stop, they're breaking the law and can be held accountable. And maintaining clear records of the call's date and time can help you prove it in court.
Third-Party Collection Agencies
The Telephone Consumer Protection Act can get tricky. Debt is bought and sold all the time. You might owe Comcast an overdue bill but, after a few months, Comcast could sell your debt to a third-party company, or contract with a debt collecting agency to actually get the money from you.
Your consent to receive robocalls and robotexts, however, isn't usually transferrable in the same way. While this is still an active source of debate in the courts, a consensus is emerging. Remember that giving your cell phone number to a creditor is often a valid way of consenting to autodialed collection calls. That consent transfers to third-party companies who are hired to collect your debt, so long as they're only calling you about the debt you owe to the primary creditor.
Revoke Consent For Every Creditor
As the FCC wrote in 2008, "[c]alls placed by a third party collector on behalf of [a] creditor are treated as if the creditor itself placed the call." A revocation of consent, on the other hand, isn't handled the same way.
To make it official, you have to revoke your consent with both companies. If you owe money to Comcast, but a third-party collection agency is calling you, you can't just withdraw your consent from Comcast. You'll need to revoke consent for both companies, because third-party collection agencies retain the right to robodial you until you tell them to stop directly.
Debt Collection Calls To Your Home Phone
The law is different, though, where residential phone lines are concerned. Debt collectors have every right to send you autodialed debt collection calls to your home phone, with or without your consent. Nor do they need your consent to send you a prerecorded voice message on a residential line.
Debt Collectors Aren't Telemarketers
The Federal Communications Commission has decided that debt collectors shouldn't be considered telemarketers, Experian notes, which means that they're exempt from some of the TCPA's provisions.
Telemarketing, as defined by the FCC, is "the initiation of a telephone call or message for the purpose of encouraging the purchase or rental of, or investment in, property, goods, or services, which is transmitted to any person." Debt collectors aren't doing that, at least in so far as they're calling you or texting about your debt obligations.
Rather, the FCC considers calls made for the purpose of collecting on a debt as "informational"; they're not trying to sell you anything, but instead informing you about your debt. That designation makes debt collection agencies and primary creditors exempt from a number of the law's consent requirements, including the usual obligation to secure consent before placing an autodialed call to someone's residence.
State Court Variations
In fact, some courts have held that debt collectors shouldn't be covered by the TCPA at all. This is a disputed area of the law. Courts across the country have come to different conclusions in attempted to interpret the intention of FCC regulations.
In New York, for example, a federal court once ruled that the FCC never intended for debt collectors to fall under the Telephone Consumer Protection Act, so they couldn't be held accountable for making unwanted calls to a person's cell phone. That prior decision can make it hard for lawsuits against debt collectors in New York to get off the ground.
California's courts, however, have taken a completely-different perspective, ruling that debt collection calls and texts made to a cell phone are not exempt from the TCPA. As a result of these conflicting opinions, whether or not it's possible (or worth it) to file a TCPA lawsuit against a debt collector often comes down to the court where you can file it.