Georgia's powerful anti-robocall law protects residents from unwanted telemarketing calls and robotexts. Private citizens have the right to pursue financial compensation from telemarketers and scammers who violate the law.
Stop telemarketers in their tracks through legal action
$500 to $1,500 per illegal phone call or text
Contact our experienced attorneys for a free consultation
Fill out our online questionnaire to find out if you have a case. Our dedicated robocall lawyers can answer all of your questions. You pay nothing until we secure compensation in your case.
We believe every citizen should feel empowered to take action on their own behalf.
— Laurence Banville, Esq.
"Excellent."

Laurence's team fought the insurance company tooth-and-nail.
The Justice Guardians
Reviewed by
Eliza W.
on .
It's a situation that's become far too familiar for virtually every American - you're enjoying the company of family or friends, relaxing on your lunch break, or enjoying some quality television time after work when your phone unexpectedly rings with a number you don't recognize. It might even have your same area code, so you answer, thinking it could be something important, like a call from a friend with a new number or something regarding an upcoming appointment. But when you press the answer button, you're greeted with a short pause, followed by a prerecorded message with an artificial voice.
Ending The Scourge Of Robocalls
Robocalls have become a national nuisance, pestering millions of Americans with phone calls, texts, and faxes that they never gave permission to receive. But beyond the fact that these unwanted contacts are incredibly annoying, did you know that they're also illegal and that you could receive financial compensation if you've received them?
If you've been hounded by automated calls from telemarketers, credit card companies, debt collectors, travel agencies, or any other institution, our Georgia robocall lawyers may be able to help you secure $500 to $1,500 per call, text, or fax.
Federal Law Against Illegal Robocalls
Fortunately, a federal law called the Telephone Consumers Protection Act (TCPA) protects citizens of all 50 states from telephone harassment. This law sets guidelines which all callers must follow, and allows the victims of illegal calls to sue the entities that have harassed them with unwanted calls. Provisions covered under the TCPA include:
Calls may only be made after 8 a.m. and before 9 p.m. local time for the person being called.
Calls using automated dialers, prerecorded messages, and artificial voices are prohibited unless the person being called has given express written consent. This includes text messages, voice calls, and text messages.
Telemarketers must disclose who they're calling for and the purpose of the call.
Caller ID blocking is prohibited.
Violations of these rules are subject to $500 to $1,500 in civil penalties per violation.
Express Written Consent For Robocalls
Consumers do not need to be on the National Do Not Call Registry in order to be protected from robocalls. In order for businesses to legally conduct robocalls, the people that they're calling need to have given express written consent to receive these calls.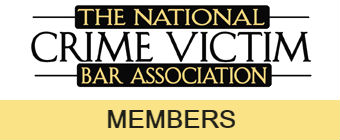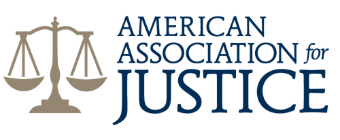 A business must clearly state that they want to call you and deliver prerecorded messages and obtain your consent through one of several means, including:
Signing a form
Responding to an email
Pressing a keypad prompt during a call with a live representative
Clicking a button on a website
If you have not done any of these things and you've still received robocalls, the entities that have made these calls have broken the law. You can hold them accountable by filing a robocall lawsuit in Georgia and secure between $500 and $1,500 for each and every illegal call, text, or fax.
Revoking Consent
Even if you have consented to robocalls, you have the right to revoke this consent at any time. Businesses that make robocalls must notify you how you can opt out of receiving these calls at the beginning of the prerecorded message. They also must provide an automated opt-out option which can be activated by voice or keypress during the call. If they leave a voicemail, they must provide a toll-free number at the beginning of the message which connects to an automated opt-out system.
Does Georgia Have State Robocall Laws?
Many states have additional statewide legislation restricting robocalls, but Georgia is not one of them. However, because the TCPA is a federal law, citizens of Georgia are protected under this law, just like citizens of the other 49 states.
How Do I File A Robocall Lawsuit?
The process for filing a robocall lawsuit in Georgia is similar to the process for other types of civil lawsuits.
Gather Evidence
In order to secure the maximum financial compensation you're entitled to, it's important to gather as much evidence as possible. You can do this through the following steps:
Record the dates and times for every potentially illegal call, text, or fax you've received. Taking screenshots can be helpful. You can usually find these dates and times in your phone's interface, but you can also obtain call records from your service provider, if necessary.
Record the phone numbers from every potentially illegal contact you've received.
Record the phone numbers on which you received these illegal contacts.
Save voicemails and text messages left on your phone.
Record other relevant details related to the illegal contacts (if you heard a prerecorded message, if there was a click sound or pause after you answered, if you spoke to a live person, etc.)
Speak With A Georgia Robocall Lawyer
If you want to give yourself the best odds of recovering full compensation, it's best to be represented by a lawyer with experience in robocall lawsuits in your state. An experienced Georgia robocall lawyer can help you determine:
How much money you may qualify for
Whether you should file in state or federal court
Whether you should file individually or as part of a class action lawsuit
How to prove that you were contacted illegally and how many times
All other relevant details related to your case
To begin fighting back against illegal robocallers, get in touch with us today for a free consultation.