In South Carolina, telemarketers are prohibited from sending robocalls or robotexts without your prior express written consent. If you're being hounded by telemarketers or debt collectors, you may be eligible to pursue financial compensation by filing a civil lawsuit.
$500 to $1,500 in compensation for every violation of the TCPA
Stop the robocall harassment for good
Learn more in a free consultation
Our dedicated South Carolina robocall attorneys are here to help. We can answer all of your questions in a no charge consultation. Just fill out our online questionnaire to start the process.
We bring our all to every case and strive to treat every client just like family.
— Laurence Banville, Esq.
"Dedicated & Honest."

Laurence was thorough in his preparation and honest in managing my expectations.
The Justice Guardians
Reviewed by
Allen R.
on .
Robocalls, commercial text messages, and unsolicited faxes have become a public nuisance. Millions of American consumers are harassed by unwanted phone calls and texts every day, even though they never gave permission to receive them. In some cases, these consumers have explicitly asked not to receive commercial calls by placing their names on the national Do Not Call (DNC) list.
Pursuing A South Carolina Robocall Lawsuit
Congress has responded to this growing issue by passing a federal law called the Telephone Consumer Protection Act (TCPA), which sets several strict guidelines and restrictions for commercial callers. Many states, including South Carolina, have also passed their own legislation to combat this issue.
If you've been harassed by unwanted automated calls, texts, or commercial faxes, you could recover $500 to $1,500 for every illegal contact by filing a robocall lawsuit.
Robocall Laws In South Carolina
In South Carolina, the regulation of automatically dialed announcing devices (ADAD) are legislated under Section 16-17-446 of the state's Code of Laws. According to this law:
ADAD means an automatically dialed announcing device used to deliver a pre-recorded message without assistance by a live operator for the purpose of making an unsolicited consumer telephone call. This includes, but is not limited to, political robocalls.
ADAD calls are prohibited except:

In response to express consent of the person being called;
When primarily connected with an existing debt or contract, payment or performance which has not been completed at the time of the call;
In response to a person with whom the telephone solicitor has an existing business relationship or has had a previous business relationship.*

Calls which are not prohibited under this law must meet the following requirements:

Must disconnect immediately when the called party hangs up;
Are prohibited before 8 am or after 7 pm
* It should be noted that although the South Carolina state law provides an exemption for previous business relationships, the federal TCPA law does not. This used to be an exemption under the TCPA, but amendments in 2013 waived this exemption. A previous existing business relationship is no longer a valid excuse for making a robocall without prior express written consent.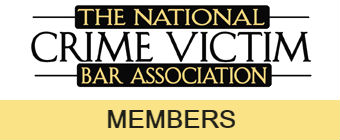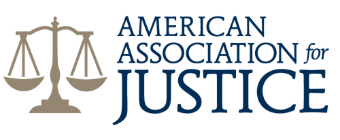 If you're in South Carolina and you've received unwanted robocalls from a company you have a previously existing business relationship with, you can still hold them accountable for $500 to $1,500 per unwanted call (as long as you haven't given express written consent).
Overview Of The Federal TCPA Law
The TCPA was passed by the United States Congress in 1991 and has had several amendments added throughout the years in order to account for changes in telephone technology. Regulations and restrictions covered by the TCPA include:
Autodialed and prerecorded non-emergency calls and texts to wireless numbers are prohibited without express written consent from the person being called.

Express written consent can be given through a paper form, website form, or telephone keypress.

Telemarketers must provide an interactive opt-out mechanism for prerecorded calls, which allows consumers who have previously given consent to revoke it.
Unsolicited fax advertising is prohibited, and fax advertisements must also provide opt-out instructions.
Prerecorded messages must identify the party on whose behalf the call is being made and provide a phone number for that party.
How Much Is My Robocall Lawsuit Worth?
If you've received any combination of illegal robocalls, text messages, or commercial faxes, you can recover financial compensation for each and every violation:
You may seek either statutory damages of $500 per violation or actual loss, whichever is greater.
For willful or knowing violations, that amount is tripled to $1,500 per violation.
There is no cap on total damages you can recover.
Because these calls are so common for many consumers, the amount that you could recover can easily climb into five or even six figures. In several class action lawsuits (lawsuits filed by a large group of people) damages have reached into several tens of millions of dollars.
How Do I File A Robocall Lawsuit In South Carolina?
If you're ready to fight back against telemarketers, debt collectors, credit agencies, or anyone else who has been harassing you with unsolicited robocalls, texts, or faxes, it's important to be aware of your legal rights. Gathering sufficient evidence is the first and most important step. This evidence includes:
Dates and times you were called (with screenshots or call records).
The phone number(s) that called you.
The phone number and type on which you received calls or texts (cell phone or landline)
Specific details about the potentially illegal contacts, including:

Calls, texts, faxes, or a combination?
Was there a pause, click, or beep noise after answering? These are signs of an autodialed call.
Were you ever connected to a live operator?
If there was a prerecorded message, was an opt-out mechanism provided?
Did you ever give express written consent?
Did you continue to receive calls after revoking consent?
Seek Guidance From A South Carolina Robocall Lawyer
After you've gathered as much evidence as you can, we highly suggest speaking with one of our experienced South Carolina robocall lawyers. We can help you with all aspects of your case, including:
Determining if you should file in state or federal court
Determining if you should file an individual or class action lawsuit
Representing you during settlement negotiations and in the courtroom
Making sure you have all of the evidence you need to recover the full financial compensation you're entitled to
To learn more about your legal rights and begin your fight against telephone harassment, get in touch with us today for a free consultation.