Florida's strong robocall laws allow private residents to take matters into their own hands and file suit against telemarketers. If you receive unwanted robocalls or robotexts, you're rights are being violated. You may be eligible to secure financial compensation.
Up to $1,500 in compensation for each illegal call or text
Hold telemarketers and scam artists accountable for breaking the law
Learn more in a free consultation
Complete our online questionnaire to see if you qualify to file a case. Our experienced robocall attorneys are here to answer your questions.
We have the experience, understanding and skill it takes to negotiate a successful resolution in robocall claims.
— Laurence Banville, Esq.
"Wonderful Attorneys."

Laurence answered all of my questions thoroughly.
The Justice Guardians
Reviewed by
Jane G.
on .
Chances are, you and just about everyone you know has received unwanted phone calls or text messages from solicitors, telemarketers, or debt collectors who use automated dialing systems, artificial voices, and prerecorded messages.
Filing A Robocall Lawsuit In Florida
Even though most of us never gave anyone permission to contact us this way, these annoying intrusions have become a part of everyday life in the 21st century.
If you've been hounded by these unsolicited contacts, you may be wondering if there's anything you can do to stop robocalls. In fact, there are federal and state laws which ban many methods these callers use.
Consumers who receive illegal calls, texts, and faxes also have the option to file robocall lawsuits and secure financial compensation from the entities that make them.
When Are Robocalls Illegal?
In 1991, the United States Congress passed a law called the Telephone Consumer Protection Act. This law was passed in response to the growing nuisance of unwanted phone calls from telemarketers, credit card companies, and other entities.
As internet technology has gotten more advanced, these entities have made use of automated dialing systems, prerecorded messages, artificial voices, and other methods in order to send out mass amounts of unwanted phone calls, text messages, and faxes to people who never gave them permission to do so.
The TCPA has been amended several times in order to account for these advances in internet and telephone technology.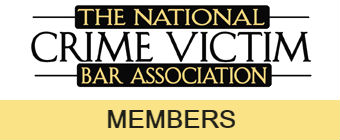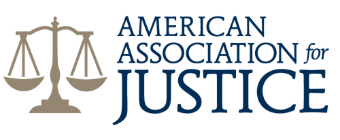 Some of the restrictions covered under the TCPA include:
Calls may not be made before 8 a.m. or after 9 p.m.
The use of automated dialers, artificial voices, and prerecorded messages are prohibited if the person being called has not given express written consent.
Text messages are considered to be the same as phone calls.
Consumers who receive illegal calls can sue for $500 (if the violation was unknowing) to $1,500 (if the violation was made knowingly) for each illegal call, text, or fax.
As of 2013, an existing business relationship is no longer a valid excuse for these calls.
Florida Robocall Laws
Florida state law has set several guidelines for political robocalls:
Political robocalls must identify the callers and are not allowed to represent that the calls are made on the behalf of another person without that person's written approval.
Calls which support or oppose a political candidate or ballot proposal are required to state either "paid for by" or "paid for on behalf of" the candidate or ballot proposal.
Calls may not claim to represent people or organizations that do not exist.
Political robocalls and prerecorded messages to cell phones are also prohibited under the federal TCPA law.
Who Can I Sue For Illegal Robocalls?
Any company that makes illegal calls using autodialers or prerecorded messages can be held accountable for financial compensation. Common types of companies that make these illegal calls include:
Telemarketers
Credit card companies
Student loan lenders
Banks
Retailers
Scammers
Mortgage companies
If you've been harassed by any of these types of companies and believe they've used illegal robocalls to contact you, consider talking to an experienced Florida robocall lawyer about your legal options.
How Do I File An Illegal Robocall Lawsuit?
If you're considering filing a robocall lawsuit in Florida, it's important to gather as much evidence as you can to back up your claim. Because you can recover $500 to $1,500 for each and every violation made against you, recording every detail is extremely important. We suggest gathering the following information:
The dates and times for every potentially illegal call you received
The phone numbers that called you
Save any voicemails left on your phone
Save text messages
When you receive calls, ask for the name of the company calling you, on whose behalf they're calling, and for contact information
Other relevant details (such as prerecorded message, a "click" sound or pause when you answered, whether you talked with a live representative, etc.)
Once you've recorded as much information as you can, we suggest speaking with our Florida robocall lawyers in a free consultation. We can help you determine if you have a case, how much money you may qualify for, whether you should file individually or as part of a class action, and everything else related to your case. It's important to act quickly, as if the statute of limitations expires, you may lose your opportunity to secure financial compensation for illegal robocalls.