In Alaska, telemarketers who use automated dialing systems and pre-recorded voice messages are almost always breaking the law. Alaska's strong anti-robocall laws allow private residents to file a civil lawsuit against telemarketers and scammers who break the law.
Stop robocalls and robotexts for good
Up to $1,500 for every violation of the law
No fee unless we secure compensation in your case
Complete our online questionnaire to see if you qualify to file a lawsuit. You may be eligible for significant financial compensation. Contact our experienced Alaska robocall attorneys today for a free legal consultation.
If you're being harassed by endless robocalls, you have a choice. You can choose to stand up and fight for your rights.
— Laurence Banville, Esq.
"Very Pleased."

Laurence is professional, honest and trustworthy.
The Justice Guardians
Reviewed by
Aman S.
on .
Unwanted telephone calls are more than just annoying - in many cases, they're also forms of harassment. Like other forms of harassment, there are federal and state laws in place which are designed to restrict and regulate commercial calls from telemarketers, debt collectors, and others.
Filing A Robocall Lawsuit
These laws also provide legal recourse for the victims of telephone harassment by allowing them to recover financial compensation for illegal calls. Automated dialers and prerecorded messages have made it easier than ever for commercial callers to send out mass amounts of unwanted calls, but many of these robocalls are illegal.
If you've been bothered by robocalls, text messages, or unsolicited faxes that you never asked to receive, our Alaska robocall lawyers can help you seek financial compensation.
Illegal Robocalls According To The TCPA
On the federal level, robocalls are restricted by a law called the Telephone Consumer Protection Act (TCPA), which covers companies and consumers in all 50 states. According to this law, robocalls are illegal unless the company making the call has received express written permission from the person they're calling.
If you've never given permission in any of the following ways, but still have received robocalls, the company that has called you has likely broken the law and can be held liable for damages in a robocall lawsuit:
Written forms
Internet forms
Emails
Telephone keypresses
Voice recordings
When companies break federal and state laws by making illegal robocalls, texts, and faxes, they can be held liable for $500 to $1,500 in damages, payable to the victim of the illegal calls. The original $500 amount triples to $1,500 if the violations are determined to be willful.
[[[["field11","equal_to","Yes"]],[["show_fields","field12,field13,field23,field19,field16,field21,field20"],["show_fields","field17"],["show_fields","field18"]],"and"],[[["field11","equal_to","No"]],[["show_fields","field14"]],"or"],[[["field17","contains","Yes"]],[["show_fields","field29"]],"and"],[[["field18","contains","Yes"]],[["show_fields","field24"]],"or"]]
keyboard_arrow_leftPrevious
Nextkeyboard_arrow_right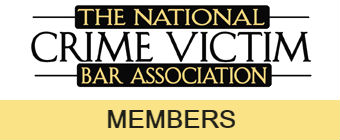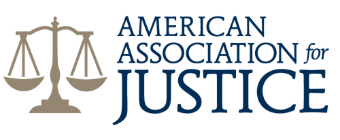 Revoking Express Written Permission
Even if you have given express written permission in the past, you have the right to revoke that permission at any time, in any reasonable manner.
When a company contacts you with a prerecorded message, they must also provide an automatic opt-out system during the message, which allows you to revoke any consent you may have previously given.
Alaska Robocall Laws
Like most other states, Alaska has their own laws on robocalls. These laws apply in addition to the rules set by the federal TCPA law, and you may have the option to file your lawsuit in either state or federal court.
According to Alaska's Unwanted Telephone Solicitations Law, the following actions are illegal:
Calling an individual or telecommunications company that has placed themselves on the do-not-call list;
Calling an individual who has previously asked the telephone solicitor, business, or organization not to call; or
Originating a phone call using an automated or recorded message for a telephone advertisement or solicitation.
File An Alaska Robocall Lawsuit
If you've received any calls using automated dialers or prerecorded messages in Alaska, there's a good chance you have a strong case for a robocall lawsuit. Because all calls which originate with an automated or recorded message are illegal in Alaska, it's often easier to file your lawsuit in state court. However, you can only make this decision for certain after discussing your case with an experienced Alaska robocall lawyer.
Gathering plenty of evidence is the best way to win your case and the best way to ensure you recover financial compensation for each and every illegal robocall, text, and fax you've received. Before you speak with a lawyer, we suggest gathering as much of the following information as you can:
Call records for every potentially illegal call
The companies that called you
The type of phone where you received the calls (cell phone or landline)
Specific details about the calls, such as:

Was there a prerecorded message?
Were there signs of an autodialer (beep, click, pause after answering)?
Did you continue to receive calls after asking the company to stop calling?
Did you get text messages or commercial faxes as well?
Once you've compiled all of the information you can, get in touch with our Alaska robocall lawyers for a free consultation. We can help you gather additional info, guide you through each step of your lawsuit, and help make sure you recover financial compensation for every illegal call, text, and fax you've received.