Most legitimate call centers choose to avoid numbers on the National Do Not Call Registry. Most attempt to stay within the Telephone Consumer Protection Act, the federal that governs telemarketing in America. But thousands of businesses break the law every day, harassing consumers by placing billions of illegal robocalls.
You can fight back by filing a private civil lawsuit.
Win up to $1,500 for every illegal phone call or text!
Learn more about your options for free.
Complete our online questionnaire to see if you qualify to start the legal process. You may be entitled to significant financial compensation. Contact our attorneys for more information.
Taking the first step can be hard, but with an experienced attorney at your side, you can pursue legal action with confidence.
— Laurence Banville, Esq.
"Thank You."

Laurence always knew what to do. He is truly amazing!
The Justice Guardians
Reviewed by
Tim R.
on .
Most call centers fall under the Telephone Consumer Protection Act, a federal law that allows private citizens to file their own civil lawsuits when their right to privacy has been violated. If you received one or more calls from a call center that violated the Telephone Consumer Protection Act (TCPA), you may be able to hold the company accountable in court. In fact, each legal violation may be worth up to $1,500 in compensation.
Call Centers Under The Telephone Consumer Protection Act
The vast majority of call centers rely on autodialers to make their calls. Autodialer systems, which includes both physical machines and software programs, are able to store, locate and dial phone numbers automatically, eliminating the need for human intervention.
In the setting of a call center, an autodialer program actually makes the call (often known as a "robocall"), while a human sales representative waits on the line to deliver their sales message if someone picks up the phone. For obvious reasons, autodialers make it easy for call center employees to complete hundreds of sales calls every day.
[[[["field11","equal_to","Yes"]],[["show_fields","field12,field13,field23,field19,field16,field21,field20"],["show_fields","field17"],["show_fields","field18"]],"and"],[[["field11","equal_to","No"]],[["show_fields","field14"]],"or"],[[["field17","contains","Yes"]],[["show_fields","field29"]],"and"],[[["field18","contains","Yes"]],[["show_fields","field24"]],"or"]]
keyboard_arrow_leftPrevious
Nextkeyboard_arrow_right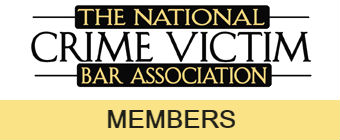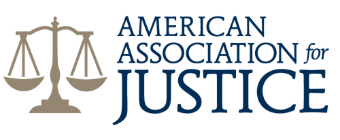 Illegal Activities
To stay within the Telephone Consumer Protection Act, call centers are forbidden from:
Making sales calls before 8 a.m. or after 9 p.m., your local time
Violating the National Do-Not-Call Registry
Failing to maintain (and respect) an internal do-not-call list
Today, the Telephone Consumer Protection Act represents a complex web of statutory provisions and regulations, including rules imposed both by the Federal Communications Commission and the Federal Trade Commission.
The law's strictest requirements relate to the use of autodialer systems, but the rules change depending on what sort of phone you're being called on.
Cell Phone vs. Landline Rules
TCPA requirements are toughest where cell phones are concerned; the rules are a little more lenient for residential phone lines. Call centers are forbidden from using an autodialer to contact a cellular phone line without the recipient's prior express written consent. When the phone is a landline, however, autodialed sales calls are fine; call centers don't need your prior express consent to slam your residential phone number with robocalls.
Prerecorded & Artificial Voice Messages
Things change, however, when we turn to the question of prerecorded or artificially-created voice messages. To make a call that uses a prerecorded voice message, the call center first needs to obtain your prior express written consent.
That's true for both residential and cell phone numbers. It's also true regardless of how the call was placed. If, for example, a call center representative manually dialed your home phone number, then triggered a prerecorded voice message without your prior express written consent, they would be breaking the law.
What Does Prior Express Consent Look Like?
All of this jargon can get a little confusing. To simplify things, you must "opt-in" to receive automated sales calls to your cell phone; call centers can't just contact you out of the blue. Nor can they text you out of the blue; text messages, along the lines of federal regulations, are treated just like voice calls.
What's more, your consent must be unambiguously obtained in writing. Consenting to a call center representative over the phone isn't enough; providing the company with your contact number isn't enough, either.
When Is Written Consent Required?
"Prior express written consent," according to the Federal Communications Commission, is "an agreement, in writing, bearing the signature of the person called that clearly authorizes the seller to deliver or cause to be delivered to the person called advertisements or telemarketing messages using an automatic telephone dialing system or an artificial or prerecorded voice, and the telephone number to which the signatory authorizes such advertisements or telemarketing messages to be delivered."
A Written Signature & Your Phone Number
That's a long explanation, but at least two things should become immediately clear:
the consent, in writing, must bear your signature (electronic signatures are acceptable)
the consent must bear the phone number you're authorizing
That second point is important. Let's say you give a sales representative your name and consent, in writing, to receive autodialed sales calls. But you forget to give them your phone number. The company can't just google your name, find an associated phone number online and add it to their call list. You have to specify, in your consent, the actual phone number you're allowing them to call.
Calling another number, including your own number, would be illegal, unless it was the one that you provided at the time of giving them consent. The same logic applies to electronic user agreements, many of which now include language about autodialed telemarketing calls. Unless you provide your written signature and your telephone number, you have not consented to receive robocalls.
The Burden Of Proof Falls On Telemarketers
Of course, it's rather difficult to obtain the written consent of people you want to call, especially for large businesses that don't maintain regular communication with their customers. But that's not your problem. It's the company's problem.
In court, companies have the burden to prove that they obtained your written consent. You will not be required to prove the contrary, that you never gave the company your consent or that you revoked your consent at some point.
What You Can Win In A Call Center Lawsuit
Call centers that violate the law open themselves up to stiff fines and civil penalties, including individual lawsuits filed by private citizens. To enforce the TCPA's provisions, Congress granted you the right to file a civil lawsuit against any business, including a call center, that violates your privacy rights by failing to comply with the law.
$500 in damages per illegal phone call or text message
That's $500 for every illegal phone call you receive. If you own a phone (and we're assuming you do), you've probably received a few illegal robocalls this week. That could be thousands of dollars in damages if you filed a civil lawsuit.
And the damages could triple, up to a maximum of $1,500 per violation, if you told the call center to stop calling you at some point. Companies that violate the Telephone Consumer Protection Act in a "willful and knowing" manner open themselves up to triple the damages.
Vicarious Liability: Suing The Company That Hired A Call Center
Most of the time, however, you're not receiving a call from a call center. Usually, you're getting calls from Time Warner, or Verizon, or "Cardholder Services" or somebody who wants to give you a "free" cruise.
That's because most call centers work on behalf of someone else; a company or marketing agency hires the call center to outsource its phone-based advertising strategy. Call center representatives are required to identify themselves by name, provide the name of the company or person on whose behalf they are calling and give you a telephone number or physical address where that company can be contacted.
Of course, call centers who break the law don't always provide these important details. In practice, that can make it difficult to identify the call center after a violation. Thankfully, companies that outsource their advertising to call centers can be held liable for legal violations committed by the call centers.
When Does Vicarious Liability Apply?
A 2013 ruling of the Federal Communications Commission cleared up this point for good. In their declaratory ruling, FCC officials held that companies can be held vicariously liable for certain calls made by third-party telemarketers:
Calls that violate the Do-Not-Call Registry or an internal list of do-not-call requests
Calls that violate the TCPA's restrictions on autodialer use and prerecorded voice messages
Those two types of calls represent the vast majority of private TCPA lawsuits filed in the United States.
How Do Telemarketers Comply With The Law?
Today, many call centers have built TCPA compliance into their business models. That's certainly true for the vast majority of reputable call center companies.
In a newer trend, some companies are turning to cloud-based technologies, essentially contracting their autodialer use to third-party companies with complex proprietary algorithms designed to reduce violations of the TCPA. Some services even have artificial intelligence capabilities to identify cell phone numbers and quickly disconnect calls that, if completed, would break the law.
Is It Legal For Telemarketers To Spoof Local Numbers?
At the same time, recent technological innovations have allowed call centers to break the law in unprecedented ways. A newer scheme, known colloquially as "spoofing," involves software that allows callers to mask or alter their numbers on caller ID, usually to mirror the area code of the person they're calling.
It's a highly-effective strategy; people are more likely to pick up when they see an unknown phone number from their own area code, but it's usually illegal. "U.S. law and FCC rules prohibit most types of spoofing," the FCC writes.
The Truth In Caller ID Act
A federal law, the Truth in Caller ID Act of 2009, prohibits any call center from "transmitting misleading or inaccurate caller ID information with the intent to defraud, cause harm, or wrongly obtain anything of value." The act's role in TCPA lawsuits, however, is still being contested.
This is a new area of the law and, as we've seen, the Truth in Caller ID Act leaves an exemption for spoofed calls that aren't harmful. Many telemarketers argue that their own spoofed calls fall under this exemption, but that's far from clear. The law specifically prohibits spoofed calls that are made to "wrongly obtain anything of value," which would seem to include most sales calls.