Ohio residents are protected by strong anti-robocall laws. If you're being harassed by endless telemarketing calls and robotexts, you may be eligible to file a civil lawsuit and secure significant financial compensation.
Between $500 and $1,500 in compensation per legal violation
Stop the robocalls and robotexts for good
Learn more in a free legal consultation
Our dedicated Ohio robocall attorneys are here to help. Complete our online questionnaire to find out if you have a case.
If you're being harassed by endless robocalls, you have a choice. You can choose to stand up and fight for your rights.
— Laurence Banville, Esq.
"Caring & Knowledgeable."

Laurence really cared for our wellbeing, that was clear from the start.
The Justice Guardians
Reviewed by
Teresa D.
on .
Over the past decade, telemarketing has become an even greater annoyance than it used to be. With the wide availability of Internet-based telephone services, companies and scammers have been able to make mass amounts of calls using automated dialers and pre-recorded messages, or robocalls.
Robocall Lawsuits In Ohio
If you've been harassed with these types of calls and are feeling helpless to stop them, you should know that there are legal avenues available to punish the companies who engage in these practices. A federal law called the Telephone Consumer Protection Act (TCPA) makes these calls illegal unless you've given prior written consent to receive them. The parties who violate this law can be sued for $500 to $1500 per call.
Laws Against Robocalls
According to the Telephone Consumer Protection Act, automated calls and calls using computer-generated voices are illegal unless the person receiving the call has specifically provided express written consent. This law was passed in 1991 and covers a wide variety of telemarketing restrictions, including:
Calls cannot be made before 8 a.m. or after 9 p.m.
Companies are required to maintain their own "do-not-call" (DNC) list of individuals who have asked not to be called.
Companies must also honor the National Do Not Call Registry
When companies make commercial calls, they must give their name, the name of the person or company they're calling for, and a phone number or address where that person or company may be reached.
Prohibits calls made to residences which use artificial voices or recordings.
Prohibits unsolicited commercial faxes.
In 2015, some amendments were made to this law. Because technology has changed so rapidly over the past decade or so, these amendments were necessary to keep the law up-to-date.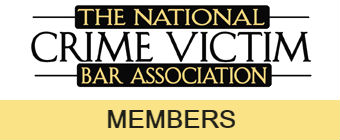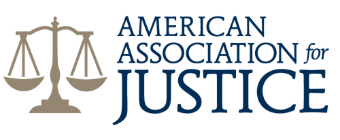 They include:
Telecommunications companies have the option to offer robocall blocking services to their customers.
If a consumer has previously given consent to receive calls or text messages, they have the right to revoke this consent in a reasonable way at any time.
Callers must stop calling phone numbers that have been reassigned to a new person after one call.
Prohibits automatic telephone dialing systems from calling wireless phones and from leaving prerecorded messages on landlines without express written consent.
Text messages are considered the same as calls.
Consent must be obtained from the person who received the call, not the intended recipient.
If you've been bothered by robocalls which you believe violate one or more of these rules, you could very well have grounds for a lawsuit against the person or company that made the calls. Remember that you're eligible for $500 to $1500 per call, which can add up to a significant award.
Ohio Attorney General Fights Back Against Robocalls
Ohio Attorney General Mike DeWine takes robocalls and telemarketing violations seriously. In May of 2016, he filed a robocall lawsuit against a man who allegedly made approximately 1.6 million automated calls to residents of Ohio and other states. According to the lawsuit, he made these calls through three businesses: Rocket Marketing, Network Solutions, and Made in America Cleaning and Restoration.
The calls were allegedly made over a period of five months and often targeted the same phone numbers, but were made from 60 different originating phone numbers. This made it difficult for recipients to block his calls. He also allegedly made calls before 8 a.m. and after 9 p.m., called people who were on the National Do Not Call Registry, and also called people who had not given express written permission to receive the calls. Along with using automated dialers, these calls also used computer-generated voices.
Should I Talk To A Lawyer About Filing A Lawsuit?
If you think you have grounds for a robocall lawsuit in Ohio, we suggest speaking with one of our experienced consumer lawyers today. It's important to be aware of the evidence you need to gather in order to prove that you've been victimized by parties who have violated the TCPA. Try to gather as much information as you can, including the times and dates you were called, the phone numbers that called you, the number of the phone on which you received these calls, and any other pertinent details.
Filing a robocall lawsuit can be complex, but our lawyers specialize in these cases. We'd be glad to answer your concerns in a free consultation and help you begin planning your case today.