Michigan law prohibits the vast majority of telemarketing robocalls and texts, but businesses large and small continue to place them and harass residents night and day. Michigan residents can fight back by filing a robocall lawsuit for financial compensation.
Put an end to robocalls and robotexts
Up to $1,500 in damages per illegal call
Learn more in a free consultation
Our experienced Michigan robocall attorneys can help. Fill out our online questionnaire today to see if you qualify to file a lawsuit.
I think our track record of success speaks for itself.
— Laurence Banville, Esq.
"Thank You."

Laurence was always professional and prompt.
The Justice Guardians
Reviewed by
Nancy J.
on .
21st-century technology has made life easier in many ways, but it has also provided opportunities for telemarketers, debt collectors, scammers, and other entities to send out mass amounts of unsolicited robocalls, text messages, and commercial faxes.
Michigan Law & Robocall Litigation
Autodialers and prerecorded messages have made it easy to harass millions of American consumers on a daily basis with unwanted calls to their cell phones and landlines. Fortunately, a federal law called the Telephone Consumers Protection Act (TCPA) allows the recipients of these calls to hold the entities who make them accountable by filing robocall lawsuits.
If you've been receiving unwanted calls using automated dialers and prerecorded messages and you never consented to receive them, you could be entitled to $500 to $1,500 for each and every illegal call, text, or fax you've received.
Our Michigan robocall lawyers help the victims of telephone harassment find justice and secure financial compensation.
When Are Robocalls Illegal?
The TCPA has been amended over the years in order to account for advances in telephone and internet technology. While previously, you may have needed to sign up for the National Do Not Call Registry to avoid calls from automated dialers and prerecorded messages, this is no longer the case. Today, these companies need to have express written permission in order to make calls using autodialers and prerecorded messages.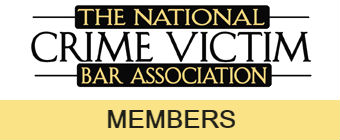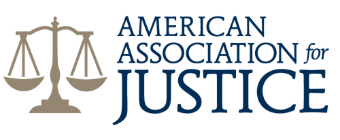 This permission can be given in a few ways, including:
Signing a paper
A digital form on the internet
Pressing a key during a call with a live representative
If you have not given express permission but have still received robocalls, you likely have a strong case for a lawsuit against the company that called or texted you. If you have previously given permission, the companies that use these methods are required to give you a choice to opt out when they make these calls.
Common Types Of Illegal Robocalls
Robocalls are made from a variety of sources. Some of the most common ones which qualify for robocall lawsuits include:
Telemarketers
Call centers
Credit card companies
Offers for a free cruise or vacation
Wrong number calls
When any of these parties use autodialers and prerecorded messages to make unsolicited calls, they can be held accountable for between $500 and $1,500 per call.
Guidelines Of The Telephone Consumers Protection Act
Passed by the United States Congress in 1991, the Telephone Consumers Protection Act (TCPA) sets several guidelines which all commercial callers must adhere to. Some of these guidelines have been in place since 1991, while others have been added through amendments over the years.
Guidelines covered by the TCPA include:
Calls before 8 a.m. or after 9 p.m. local time are prohibited
The use of autodialers, automated texts, and automated faxes are illegal unless the recipient has given express written consent.
Prerecorded messages and artificial voices cannot be used without the consent of the recipient.
Text messages and phone calls are one and the same under this law.
When a telemarketer gets consent from the recipient, the telemarketer must notify the recipient that their consent will allow the telemarketer to use robocalls and automated text messages and that this consent is not a requirement for purchase.
Telemarketers must provide call recipients with an automated opt-out option during every robocall.
In 2013, the previous "established business relationship" was waived, meaning that an existing business relationship is not a valid excuse for making robocalls without consent.
Violations of any of these rules are subject to fines between $500 and $1,500, which can be recovered by the person who received the illegal call, text, or fax.
Michigan Robocall Laws
Some states, including Michigan, have laws which apply in addition to the federal TCPA law. According to Section 445.111a of Michigan Legislature:
A home solicitation sale shall not be made by telephone using in whole or in part a recorded message.
Solicitors in Michigan must abide by both a state and national Do Not Call List.
How To File A Robocall Lawsuit In Michigan
If you think you've been victimized by illegal robocalls in Michigan, it's important to look out for common signs, gather evidence, and seek legal guidance.
Common Signs
There are a few tells you can look out for that may indicate you've received an illegal robocall:
Clicking and beeping noises or a short pause after you answer before being connected to a live representative
Prerecorded messages
An artificial voice asking you to wait for a live representative
Being asked to press a button on your phone
Evidence Of Illegal Robocalls
In order to have a strong case, it's important to record as much information as possible for all calls you suspect may have been illegal. You can record the following information to do this:
The times and dates for every potentially illegal call - take screenshots or ask for call records from your service provider.
The phone numbers that called you.
Was the call intended for you or was it a wrong number?
The phone number on which you received potentially illegal calls.
All other details related to the calls, such as:

Click, beeping noise, or pause
Pre-recorded message
Artificial voice
Calls, text messages, faxes, or a combination
Whether or not you spoke to a live representative
Were you given the option to opt-out?
Gathering a wealth of evidence is the best way to ensure you recover the maximum financial compensation you're entitled to for every illegal robocall you've received.
Talk To An Experienced Michigan Robocall Lawyer
While you do have the option to seek financial compensation on your own, it's best to seek legal guidance from a lawyer who has experience with these cases in Michigan. Our lawyers can help you make sure you have all evidence of illegal calls, determine whether you should file in state or federal court, notify you of any potential class action lawsuits, and assist you with everything else related to your case. To find out more about your legal options as the victim of illegal calls, texts, or faxes, get in touch with us today for a free consultation.