Harassed by unwanted robocalls or robotexts? Oklahoma's strong anti-robocall laws may be able to help. In Oklahoma, telemarketers are prohibited from sending you robocalls unless you gave them your prior written consent.
You may be eligible to file a robocall lawsuit
Up to $1,500 in financial damages for each illegal call or text
End the robocalls and robotexts for good
Our committed Oklahoma robocall attorneys are here to help. Complete our online questionnaire to see if you qualify to file suit.
There's no replacement for an experienced, compassionate legal representative.
— Laurence Banville, Esq.
"Very Professional."

Mr. Banville epitomizes what an attorney should be.
The Justice Guardians
Reviewed by
Diane L.
on .
No one enjoys getting phone calls from random numbers, only to hear a prerecorded message from a telemarketer, debt collector, credit card company, or another party after they answer. Robocalls have become a serious issue, as millions of Americans are harassed daily with unwanted calls.
Oklahoma Robocall Lawsuits
Fortunately, a federal law called the Telephone Consumer Protection Act (TCPA) and some state laws are designed to protect consumers from this type of harassment, but many companies continue to violate these laws.
If you've received calls from automated dialers or using prerecorded messages and you never consented to receive them, you could file a lawsuit against the entity that called you for $500 to $1,500 per illegal call. Our Oklahoma lawyers can help you secure the maximum financial compensation you're entitled to.
How Does The TCPA Protect Consumers?
The TCPA was passed by the US Congress in 1991 to combat the growing issue of telemarketer harassment. Since then, it's been amended a few times in order to place restrictions on companies who have abused technology in order to send out mass amounts of calls, texts, and commercial faxes to individuals who do not want to receive them.
In order for companies to call you legally using automated dialers or prerecorded messages, they need your express written permission. This means that you must have stated, in writing and with your signature, that you are willing to receive these types of calls from them.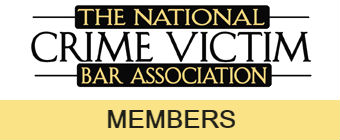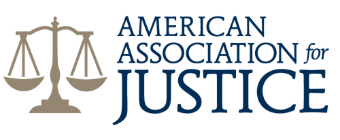 This permission can be given through a written form, an online form, email, or a keypad press. If you never gave the company that called you express written permission to call you with an autodialer or a prerecorded message and they did anyway, then that company has violated the TCPA.
Revoking Consent
Even if you've previously given express written consent to receive robocalls, you have the right to revoke this consent at any time and in any reasonable way. Companies who use prerecorded messages must also provide an automated opt-out mechanism during the call, which allows you to revoke your consent and request not to be called again.
Compensation For Illegal Robocalls
Every violation of the TCPA is subject to at least $500 in compensation for the recipient of the violation - with $1,500 available for willful violations. This means that you can recover $500 to $1,500 for each illegal call, text, and fax you've received.
Other Rules & Restrictions Under The TCPA
Companies who use robocalls must also adhere to the following rules of the TCPA:
Calls may only be made after 8 am and before 9 pm.
When a call is made to a wrong number or a reassigned number, the calls must stop after the first attempt.
The identity of the party initiating the call and contact information for that party must be given during the call.
Text messages are considered the same as calls under the TCPA.
Unsolicited commercial faxes are prohibited.
Any call to a number on the National Do Not Call list is prohibited.
Calls must be disconnected within 5 seconds of the called party hanging up.
Calls to emergency services (911, hospitals, etc.) are illegal.
Calls that will incur charges to the called party are illegal.
Oklahoma Robocall Laws
Oklahoma has also passed statewide legislation related to robocalls. According to Oklahoma state law, robocalls may only be made under the following circumstances
After 9 am and before 9 pm
Calls made in response to a call initiated by the recipient of the call or to a recipient who has given a written request to be called
Calls made by creditors or their assignees are permitted
Calls initiated by a live operator who gives the recipient the option to disconnect before a prerecorded or computer-generated message is played.
Filing An Oklahoma Robocall Lawsuit
If you believe you've received illegal robocalls, texts, or commercial faxes, it's important to take legal action as soon as possible. You must file your lawsuit within the federal statute of limitations, which is four years. In order to ensure that you recover the full amount of financial compensation you're entitled to, it's also crucial to provide sufficient evidence. We recommend gathering the following information before speaking with one of our Oklahoma robocall lawyers in a free consultation:
Dates and times you received calls (ideally with call records or screenshots)
The numbers that you believe called or texted you illegally
The phone number and type of phone on which you received potentially illegal calls
Specific details about each illegal call, including:

Was there a prerecorded message?
Were there signs of an autodialer, such as a beep, click, or short pause?
Was the party identified and contact information given?
Was there an automated opt-out mechanism during the prerecorded call?
Did you continue to receive illegal calls after revoking consent?
After you've recorded everything you can, one of our lawyers can help you plan for your lawsuit. We can help guide you through the process and make sure you get every dollar you deserve for being victimized by illegal robocalls.