North Carolina's strong anti-robocall laws protect residents from unwanted telemarketing sales calls, scams and robotexts. If you're receiving harassing robocalls or robotexts, you may be eligible to file a private civil lawsuit for financial compensation.
$500 to $1,500 per illegal phone call or text
End the harassment for good
Learn more in a free consultation
Our experienced North Carolina robocall attorneys are here to help. Complete our online questionnaire to find out if you a qualify to file a lawsuit.
Our experienced attorneys have the knowledge, skill and determination to get things done - at the negotiating table and in the courtroom.
— Laurence Banville, Esq.
"A Great Lawyer."

Laurence provided us with personalized service. He was very helpful.
The Justice Guardians
Reviewed by
Wyatt P.
on .
All across the country, millions of Americans are being harassed by robocalls from telemarketers, businesses, debt collectors, scammers, and other entities. With the rapid development of internet technology, it's become easier than ever before for these entities to send out mass amounts of automated calls, text messages, and faxes to people who never gave permission to receive them.
Fighting Robocalls Through Legal Action
The National Do Not Call Registry has helped curb some of these unwanted calls, but did you know that you don't need to be on the DNC list to be protected from robocalls?
A federal law called the Telephone Consumers Protection Act (TCPA) prohibits these calls unless they're made to individuals who have given written permission to receive them. However, countless companies still violate this law every day. If you've received illegal robocalls when you never gave written consent, our North Carolina robocall lawyers can help you file a lawsuit and secure financial compensation.
How Much Money Can I Get For Robocalls?
Financial compensation for illegal robocalls is paid out for each violation. The amount per call, text, or fax is either $500 or $1,500, depending on the circumstances.
For each illegal robocall you received which was made unknowingly, you can recover $500. Illegal calls which were made knowingly are punishable by up to $1,500 per violation.
This means that the amount you can recover can easily reach several thousand or tens of thousands of dollars, and potentially more.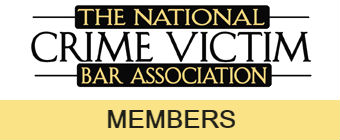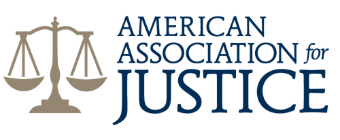 What Types Of Robocalls Are Illegal?
The TCPA bans any robocall, automated text, or commercial fax which is sent without the express written permission of the person receiving them. Other guidelines set by the TCPA include:
All calls (automated or not) may only be made between the hours of 8 a.m. and 9 p.m. local time.
Telemarketers and businesses must honor the National Do Not Call Registry.
Callers must provide their name, the name of the person or company on whose behalf they're calling, and a phone number and address where that person or company can be contacted.
SMS text messages are considered the same as calls.
An existing business relationship is no longer a defense for making unsolicited robocalls.
Prerecorded messages must offer an automated opt-out system which allows the recipient to request a stop to these calls, even if they've previously given permission to receive them.
If you've been harassed by robocalls which you believe may be illegal, our North Carolina robocall lawyers can help you better understand your options in a free consultation.
North Carolina Robocall Laws
While the federal TCPA law applies to citizens of all 50 states, some states have additional statewide laws for restricting telephone solicitations. According to § 75-102 of the North Carolina state legislature, the following restrictions apply to telephone solicitations:
Solicitor calls to individuals on the Do Not Call Registry are prohibited
Solicitors are prohibited from calling individuals who have previously told the solicitor that they do not want to receive calls from that solicitor.
Solicitors are required to do all of the following when they make a call:

State their identity and identify the entity on whose behalf they are calling.
Upon request, provide the telephone number and address where the solicitor can be contacted.
If the person being called requests to be removed from the contact list of the solicitor, the solicitor must take all necessary steps to remove the person's name and phone number from the contact list and stop calling the person within 30 business days.
If the person being called objects to the call, the solicitor must end the call and disconnect immediately.

Solicitors must have systems in place and train employees in how to comply with telephone subscribers who have requested not to be called.
Solicitors must ask if the person being called is at least 18 years of age and terminate the call immediately if they are not at least 18 years of age.
The use of threats, intimidation, and profanity is prohibited.
Blocking Caller ID equipment is prohibited.
How To File A Robocall Lawsuit
If you're ready to fight back against telemarketers, businesses, debt collectors, or anyone else who has been bothering you with unwanted robocalls or texts, it's important to collect as much evidence as you can.
We recommend taking the following steps:
Gather records for every possibly illegal call, text, and fax you've received. Save text messages and faxes and take screenshots of your call logs so that you have the time, date, and number for every potential violation.
Record all details regarding the calls:

Was there a click, beeping noise, or pause when you answered?
Was there a prerecorded message?
Were you provided with a way to opt out of these calls and/or texts?
Were you transferred to a live representative?
Any other information related to the calls, texts, and/or faxes you received

Speak with a lawyer about your case. An experienced North Carolina robocall lawyer can help you determine how much money you may qualify for, how many illegal calls you received, if you should file in federal or state court, if there are class action lawsuits available, and everything else relevant to your case.