New Jersey's law is strong on robocalls. In the Garden State, residents may be eligible to secure financial compensation by filing a robocall lawsuit for damages.
Put a stop to illegal robocalls and robotexts
$500 - $1,500 for each illegal call or text
Learn more about your options in a free legal consultation
Our dedicated New Jersey robocall attorneys can help. Fill out our online questionnaire to see if you qualify to file a lawsuit.
I always bet on my clients. That's why our firm has seen such amazing results.
— Laurence Banville, Esq.
"Honest & Caring."

I would highly recommend Laurence and the Justice Guardians.
The Justice Guardians
Reviewed by
Pete J.
on .
Are you fed up after you've been receiving numerous calls from numbers you don't recognize? Maybe they show up with the same area code as yours, so you assume it's a local call which could be important. But when you answer the phone, you're greeted with a prerecorded message from a solicitor.
This is a common story, as millions of people all across the country are harassed by robocalls on a nearly daily basis. What you may not know is that these calls are often illegal and that there is a federal law which allows consumers to file robocall lawsuits and secure financial compensation.
Federal Guidelines On Telemarketing & Compensation For Consumers
Telemarketers have been a public nuisance for decades. In 1991, Congress passed a federal law called the Telephone Consumer Protection Act (TCPA), which established restrictions on telemarketing and the use of automated telephone technology and provided options for financial compensation for individuals who have been harassed by unreasonable telemarketing.
These guidelines include:
Telemarketers are prohibited from calling homes before 8 a.m. or after 9 p.m.
Companies must maintain their own do-not-call list (DNC) of consumers who have asked not to receive calls and honor this list for 5 years.
Companies must honor the national DNC list.
Telemarketers must give their name, the name of the person or company on whose behalf the call is being made, and a phone number or address where that person or entity can be contacted.
Calls to residences using artificial voices or recordings are prohibited.
Unsolicited advertising faxes are prohibited.
Texts are considered the same as calls under this law.
You don't necessarily need to be on the do-not-call list in order for a telemarketing call to be illegal. In order for a solicitor's call using an automated dialer or computerized voice to be legal, the recipient must have given prior express consent. This means that you must have specifically told the company (through filling out an online form, pressing a certain touchtone button when prompted on the phone, etc.) that you're okay with receiving these calls.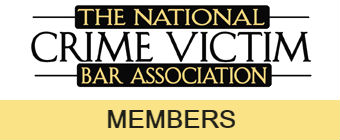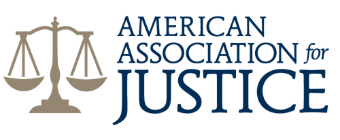 Can I Recover Financial Compensation For Unwanted Calls?
Yes - when a company violates the TCPA, the person who has been subjected to the violation has the opportunity to seek financial compensation. These penalties start at $500 per call, but if the court finds that the violation was made in a knowing and willful manner, that amount jumps up to $1,500 per call. As you can imagine, these damages can add up rather quickly.
New Jersey Robocall Laws
New Jersey is one of the many states to have their own statewide laws regarding robocalls and telemarketing, which are applicable in addition to the federal TCPA law. According to these state laws:
 A caller within the State shall not use a telephone or telephone line to contact a subscriber within the State to deliver a recorded message other than for emergency purposes, unless the recorded message is introduced by an operator who shall obtain the subscriber's consent before playing the recorded message, or unless a prior or current relationship exists between the caller and the subscriber.
However, there are some exceptions to this law:
Nothing in this act shall prohibit the use of automatic dialing equipment or the delivery of a recorded message for the purpose of advising customers concerning merchandise or goods or services previously ordered or purchased, including the collection of lawful debts or prohibit a telephone company from providing a service that is utilized for relaying messages for private purposes, such as a message delivery service.
In 2016, a new state law was instituted in New Jersey which prohibits the sending of text messages to New Jersey residents if it may cause the recipient to incur a monetary charge or a usage allocation deduction from their telecommunications company.
New Jersey Leads Nation In Robocall Complaints
If you're getting tired of constant automated robocalls in New Jersey, you're far from the only one. According to data from the Federal Trade Commission (FTC), Jersey leads the nation (per capita) in the frequency of these unwanted calls, with 3,600 out of every 100,000 residents on the do-not-call list filing complaints with the agency.
The prevalence of complaints has been on an upswing throughout the nation, with a 32% increase last year (to 4.5 million total), a 60% increase in 2016, and a 22% increase in 2015.
How Can I File A Robocall Lawsuit In New Jersey?
If you believe you've received robocalls that have violated federal or state laws, we recommend contacting our New Jersey robocall lawyers as soon as possible. We specialize in making solicitors pay for harassing New Jersey residents with illegal methods such as autodialers and computer-generated voices.
It's important to gather as much information as you can if you're planning to file a claim. This includes the dates and times you were called, the number that called you, the phone on which you received the calls, and specific details such as whether you spoke to a human or simply heard a prerecorded message.
Depending on the circumstances, you may have the option to file either an individual lawsuit or join a larger class action lawsuit, in which large groups of people who have been targeted by illegal calls band together and file a joint lawsuit against the party responsible. Our lawyers can help you better understand your options in a free consultation.