Nevada's strong robocall laws allow residents to fight back against the telemarketers and scam artists who abuse us with unwanted robocalls and robotexts. If you're receiving harassing telemarketing calls or text messages, you may be entitled to file a lawsuit for financial compensation.
Up to $1,500 per illegal phone call or text
Put an end to unwanted robocalls for good
Learn more in a free legal consultation
Our experienced Nevada robocall attorneys are here to help. Complete our online questionnaire to find out if you qualify to pursue a lawsuit.
Take matters into your own hands. You have powerful avenues of legal recourse at your disposal.
— Laurence Banville, Esq.
"Great Lawyers."

Laurence was a lifesaver.
The Justice Guardians
Reviewed by
Ananya A.
on .
In the internet age, it's become easier than ever for telemarketers, debt collectors, creditors, and other companies to harass consumers with unwanted robocalls, text messages, and commercial faxes. These parties often use autodialers to send out thousands of prerecorded messages per day without the need to use live operators.
Pursuing A Robocall Lawsuit In Nevada
We're all familiar with how annoying these calls can be, but many people may not realize that certain types of robocalls are also illegal under both a federal law called the Telephone Consumer Protection Act (TCPA) and state laws. Furthermore, you could recover financial compensation if a company violated these laws - between $500 and $1,500 per violation. Our Nevada robocall lawyers help consumers file these TCPA lawsuits.
Nevada Robocall Laws
The TCPA is a federal law which sets regulations and restrictions on telemarketers and protects consumers in all 50 states. However, Nevada also has statewide legislation related to robocalls.
According to these Nevada state robocall laws:
 Before a prerecorded message is played, a recorded or unrecorded natural voice must do the following:

Inform the person who answers the phone of the nature of the call, including the fact that an automatic dialing device will be used to deliver a prerecorded message if the person who answered remains on the line; and
Provide the person who answers the call with the name, address, and telephone number of the business or organization being represented by the caller.

Calls may not be made to numbers in Nevada between 8 am and 9 pm local time.
Call-backs or second calls to the same telephone number are prohibited if a person at that telephone number terminated the call.
Federal Robocall Laws Under The TCPA
The TCPA is an expansive law which covers a variety of issues related to telemarketing, automated dialers, and prerecorded messages. This law was passed by the US Congress in 1991 due to an overwhelming number of complaints regarding telephone harassment.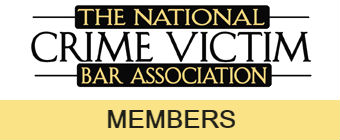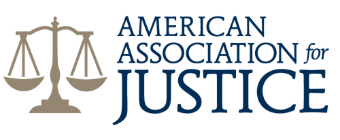 If a telemarketer, debt collector, creditor, or other commercial caller contacts you and breaks any of these restrictions, you could recover $500 for each illegal call, text, or fax. That amount could potentially triple to $1,500 if a court finds that the violation was intentional.
Rules and restrictions covered by the TCPA include:
Calls can only be made to people who have given their express written permission to be called by that particular company.

This permission can be given through paper forms, electronic forms, emails, telephone keypresses, or recordings of oral consent.
Consent can be revoked at any time and in any reasonable way.
Calls which use prerecorded messages must provide a way for the recipient to automatically opt out of future calls during the prerecorded message.

Commercial callers must state on whose behalf the call is being made and provide contact information for that entity.
Calls to wrong numbers or newly reassigned numbers must stop after the first call.
Text messages are considered the same as calls and are also illegal without prior express written permission from the recipient.
Unsolicited commercial faxes are also prohibited.
Filing A Robocall Lawsuit In Nevada
If you're thinking about filing a robocall lawsuit in Nevada, you may have the option to file in either federal or state court. This is because Nevada is one of many states with their own local laws regarding robocalls. Making this determination is best made with guidance from an experienced Nevada robocall lawyer.
If you believe you've received illegal calls, texts, or faxes, it's important to gather as much information as you can for those potentially illegal contacts. This may include:
Dates and times you were called, including call records or screenshots from your cell phone.
The phone numbers and companies who contacted you illegally.
The type of phone on which you received calls (cell phone or landline).
Specific details about the call, such as:

Was there a prerecorded message?
Did you speak to a live operator at any point?
Was an opt-out mechanism provided during the message?
Did you hear a beep, click, or was there a pause after answering?
Did you continue to receive calls even after revoking consent?
Was the call intended for someone else? If so, did you receive more calls even after telling the caller they had the wrong number?
After you've recorded as much information as possible, we advise speaking with one of our experienced Nevada robocall lawyers. We can assist you with each step of filing a lawsuit, negotiate a settlement on your behalf, represent you in court, and make sure you recover the full financial compensation you're entitled to for each and every illegal robocall, text, or fax you've received. To learn more about your legal options and begin seeking financial compensation, get in touch with us today for a free consultation.