If you haven't put your number on the National Do Not Call Registry yet, do it now. Most legitimate telemarketers should stop calling you within a month. Businesses who are willing to violate the law, on the other hand, need to be met with more decisive action.
You may be able to file a robocall lawsuit
Win up to $1,500 per illegal call or text
Contact our attorneys now to get started
Fill out our online questionnaire to learn more about case eligibility. If you qualify, our experienced attorneys can answer your questions and help you navigate the legal system.
Robocalls are annoying. They waste your time, and are illegal without your consent. Its time to make them pay.
— Laurence Banville, Esq.
"So Thankful."

Laurence helped answer all of my questions.
The Justice Guardians
Reviewed by
Jan L.
on .
It's rare to meet someone who hasn't at least heard of the Do Not Call Registry. In fact, most people have already put their numbers on the list, drastically reducing the amount of unsolicited advertising calls they receive on a daily basis.
Administered by the Federal Trade Commission, the National Do-Not-Call Registry prohibits sales calls, so putting your number on the DNC Registry should have a noticeable effect.
Who's Covered By The DNC Rules?
To get technical, the DNC rules cover "any plan, program or campaign to sell goods or services through interstate phone calls." That covers almost every telemarketer who solicits (or advertises) consumers, including companies who work on behalf of third-party sellers. It also covers telemarketers who offer to provide goods or services in exchange for an up-front fee over the phone.
Anyone who wants to send unsolicited advertising messages has to check the Registry on a monthly basis (technically every 31 days). In most cases, it's illegal to call a number after it's been put on the list, though telemarketers are given a month-long grace period before compliance is mandatory.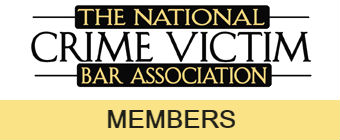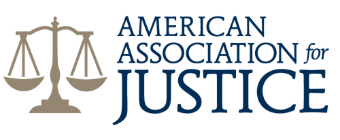 Company DNC Lists Count, Too
Note that the National DNC Registry functions in addition to internal corporate do-not-call registries. Every telemarketing company has to maintain and comply with its own DNC list. So if you get a telemarketing call in the future, tell the company to stop calling you. They're obligated by law to put your number on their company list and respect your request.
Companies who don't follow that rule, calling people who have told them to stop, open themselves up to significant financial liability. While the normal compensation amount for a violation of the TCPA is $500, that penalty ramps up to $1,500 for "willful or knowing" violations. Failing to stop calling someone on your internal company registry definitely fits the bill.
Why Do We Have The National Do-Not-Call Registry?
The National Do-Not-Call Registry was authorized by the Telephone Consumer Protection Act, a federal law passed in 1991 to stem the tide of unwanted marketing calls. After several years of legal wrangling, the list opened for registration on June 27th, 2003. Enforcement began in October of 2003. This was a welcome opportunity for the millions of Americans who were being plagued by telemarketers, debt collectors and scam artists.
Since its inception, millions of people have registered their own phone numbers on the National DNC Registry. In fact, officials at the Federal Trade Commission now estimate that up to 80% of the American population has joined the list, sending a defiant message to all of the telemarketers and debt collectors who want to harass us with spam calls and text messages.
How Can I Sign Up For The Do Not Call Registry?
If you haven't yet signed up for the DNC, you can do so by visiting this page. Be sure to complete the registration by responding to the follow-up email that is sent to you. If you've already signed up you don't need to do so again - the registration doesn't expire.
Who Can Register For The DNC?
All phone numbers in all 50 U.S. states, Puerto Rico, the U.S. Virgin Islands, the District of Columbia, Guam, North Mariana Islands, American Samoa, and toll-free numbers can be registered on the Do Not Call list.
How Does A Company Know I'm On The DNC?
Any company that is considered a "seller", "telemarketer" or other "service provider" can obtain a copy of the Do Not Call list by paying for it - and in fact, they are required to obtain this list.
In practice, companies who fall under the Registry's requirements pay for annual subscriptions to obtain the Do-Not-Call registry for specific area codes. In order to do this, they must provide identifying information such as company name and contact information. Once a company is identified and it is determined they must abide by the DNC, they are required to download an updated list every 31 days.
The only information provided to these companies about the person who has registered is their phone number. Your name, email and home address aren't released.
When Someone Violates The Do-Not-Call Registry
The DNC does have some limitations - those who sign up may still receive calls from non-profits, political organizations, companies performing surveys and bill collectors. However, all sales-related calls should stop within 31 days of registering.
Of course, that's not really what happens. You'll receive fewer unsolicited calls, but companies who are willing to break the law are still going to call you. Thankfully, federal law gives you the right to enforce provisions of the Telephone Consumer Protection Act on your own.
I'm On The DNC But I Still Get Telemarketing Calls. Now What?
First, you should determine if you gave the company reaching out to you consent to call. When a seller or telemarketer obtains express consent in writing, they can then call without violating the DNC. Written consent can be considered something like checking off a box when signing up for an online account on the seller's website.
Document The Illegal Calls
When on the phone with the telemarketer, firmly ask them to place you on the company do not call list and if possible, obtain the company name, address, phone number, and the name of the representative speaking to you. Then end the call. Write down all of the information you gathered during the call. Every detail could become evidence in a court case.
If you believe you haven't given consent, the next step is to file a complaint with the Federal Trade Commission (FTC). That complaint can be filed online here. If it is determined that a company has violated the DNC, they may face heavy civil penalties. And, beginning on August 1, 2016, the civil penalty was raised from $16,000 per violation to $40,654 per violation. You may or may not see any of that money, but the Telephone Consumer Protection Act allows you to pursue financial compensation through a different avenue: the civil court system.
Can I Really Sue Telemarketers?
Yes, you can. Robocall lawsuits can be filed against companies who violate the Telephone Consumer Protection Act, including the provisions surrounding the DNC Registry. By filing a private lawsuit, you may be able to secure substantial compensation - $500 to $1,500 per unwanted call.
What Is An Autodialer?
Most telemarketers use autodialer systems to make their calls. An autodialer is a type of computer equipment which continues to dial phone numbers without human assistance until a caller is reached. Even if you have been speaking to a live representative, an autodialer may have been used.
The Telephone Consumer Protection Act drastically limited the legal uses of autodialer programs. Under the law, telemarketers can't call your cell phone using an autodialer without first receiving your express written consent. Without your consent, the call is illegal. It could be worth between $500 and $1,500.
Indications that an autodialer may have been used include hearing a loud click before a live representative comes on, a long pause before the live representative comes on, or dead air calls.
Do People Actually Win Robocall Lawsuits?
Yes! Throughout the country, there are many class actions involving robocall lawsuits happening right now. For example, just recently, a marketing group that worked with numerous cruise lines settled a class action which alleged that the company spammed thousands of people with pre-recorded phone calls. To resolve the case, Resort Marketing Group created a settlement fund worth $12.5 million, compensating millions of people who received an allegedly-illegal robocall.