In New Hampshire, a body of powerful robocall laws has been implemented to protect residents from unwanted telemarketing harassment. If you or a loved one is receiving robocalls or sales-related texts, you may be entitled to pursue compensation by filing a private civil lawsuit.
End the calls today
Between $500 and $1,500 for each illegal robocall or robotext
Find more information in a free consultation
Our experienced New Hampshire robocall lawyers can help. Fill out our online questionnaire to see if you qualify to file a lawsuit.
It's possible to fight telemarketers, win money and stop the robocalls for good.
— Laurence Banville, Esq.
"So Grateful."

I was truly blessed to find Laurence and his wonderful staff.
The Justice Guardians
Reviewed by
Latisha P.
on .
Telephone harassment has been a problem in the United States for decades, but with advancements in internet and cell phone technologies, this problem has gotten worse in recent years.
How Telemarketers & Scam Artists Operate
These days, telemarketers, debt collectors, creditors, and other commercial callers have the capability to send out mass amounts of unwanted calls through the use of automatic dialers and prerecorded messages. This means that each day, countless Americans are bothered by unwanted robocalls that they've never given permission to receive.
If a company has contacted you with robocalls, texts, or commercial faxes and you never gave them express written permission to do so, that company has broken the law. Furthermore, you're entitled to file a robocall lawsuit and recover $500 to $1,500 per illegal call, text, and fax. Our New Hampshire robocall lawyers can help you secure the full financial compensation you deserve.
Robocall Laws In New Hampshire
A federal law called the Telephone Consumer Protection Act (TCPA) restricts robocalls at a federal level and covers citizens of all 50 states. However, New Hampshire is one of many states with their own statewide robocall laws. According to New Hampshire telemarketing laws:
Calls to numbers on the national do-not-call registry are prohibited.
Telemarketers are obligated to obtain quarterly listings of New Hampshire customers on the do-not-call-registry.
Companies who violate state telemarketing laws can be held liable for $5,000 per violation in civil penalties to the state, along with damages in civil lawsuits by the individuals they've contacted illegally.
Automated political calls to phone numbers on the do-not-call registry are also prohibited.
Because there are both federal and state laws regarding robocalls, you may have the option to file your robocall lawsuit in either federal or state court in New Hampshire. This decision is best made after speaking with an experienced New Hampshire robocall lawyer.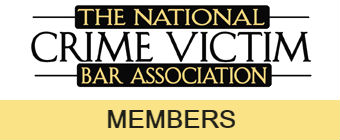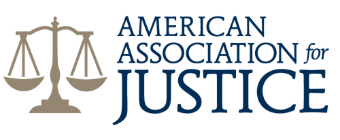 Federal Law Bans Robocalls Without Express Written Permission
According to the TCPA, commercial calls are prohibited unless the person being called has given the company making the call express written permission. There used to be an exemption to this requirement if the company had a previously existing business relationship with the customer, but this exemption was lifted in 2013 amendments to the TCPA.
Even if you have given express written permission in the past, it's not permanent. You have the right to revoke your permission at any time, in any reasonable way. Calls which use prerecorded messages are also required to provide an automated opt-out system which allows you to immediately revoke consent.
Robocall Guidelines Under The TCPA
The TCPA includes several guidelines which all commercial companies are required to follow:
Calls cannot be made before 9 am or after 8 pm local time.
Calls using prerecorded messages are banned without express written permission, both for cell phones and landlines.
Unsolicited commercial faxes are illegal.
Unsolicited text messages are also illegal and considered the same as calls.
Prerecorded messages must meet the following criteria:

Identify at the beginning of the message the business, entity, or individual making the call.
Provide a phone number and address of the caller.
End the call within five seconds of the called party hanging up.
Remember that you can recover $500 to $1,500 for every violation of this law. That means if you received ten illegal calls, you could recover $5000-$15,000 in financial compensation. Awards can easily climb much higher.
How To File A Robocall Lawsuit In New Hampshire
Because damages for robocalls are paid out on a per-violation basis, it's important to have evidence for every potentially illegal robocall, text, and fax you've received. This helps ensure that you recover every penny that you're entitled to. We recommend trying to gather the following information before speaking with a lawyer:
Call records or screenshots of all dates/times you received calls you suspect were illegal
Saved text messages and faxes
The type of phone you were contacted on (cell phone or landline)
The companies that called you and their contact information
Specifics about the calls, including:

If there was a prerecorded message
If you ever spoke to a live representative
If there was a pause, beep, or click when you answered
Did you continue to receive calls after revoking consent?
Were there wrong number calls intended for someone else?
Any other details you can think of
After you have as much evidence as possible, we suggest speaking with one of our experienced Idaho robocall lawyers in a free consultation. We can help you build your case, guide you through the lawsuit, and help you secure full financial compensation for illegal robocalls.