In North Dakota, telemarketers are prohibited from robocalling you without your prior written consent. If your rights have been violated, you may be eligible to file a private lawsuit for financial damages. You can stop the calls and win money.
Up to $1,500 per illegal robocall or robotext
End unwanted robocalls for good
Find more information in a free consultation
Our experienced North Dakota robocall lawyers can help. Fill out our online questionnaire to learn more about your legal options.
I want to help as many clients as possible take back their lives and secure compensation for what they've lost.
— Laurence Banville, Esq.
"Great Trial Attorney."

Laurence is smart, honest and extremely reliable.
The Justice Guardians
Reviewed by
Lee J.
on .
Unwanted robocalls have become a widespread nuisance in North Dakota and throughout the nation. In 2017, robocalls accounted for one in four consumer complaints in North Dakota. Most types of commercial robocalls are illegal, but this doesn't stop some companies from making them.
Filing A North Dakota Robocall Or Robotext Lawsuit
If you've been bothered by unwanted robocalls, text messages, or unsolicited faxes and you never gave permission to be contacted that way, you could be entitled to financial compensation. Recipients of illegal robocalls have the right to recover $500 to $1,500 for each illegal call, text, and fax they've received.
Our North Dakota robocall lawyers are prepared to help you get the full financial compensation you're entitled to in a robocall lawsuit.
What Are The State Robocall Laws In North Dakota?
In addition to the TCPA, North Dakota has some of the strictest statewide robocall laws in the country. Both political and commercial robocalls are completely banned here. This means that if you've received any type of robocall in this state, you likely are entitled to financial compensation.
Political robocalls are legal at the federal level, however, North Dakota state robocalls are prioritized on this issue.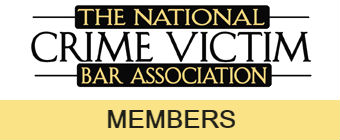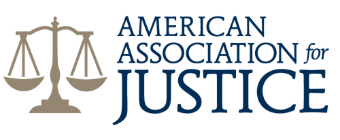 The TCPA: Federal Telemarketing & Robocall Laws
According to the TCPA, robocalls are illegal in all 50 states unless the company has obtained express written permission from the person they're calling.
Because all types of robocalls are banned in North Dakota, you don't need to wonder if you've previously given express written permission. If you've received robocalls on your cell phone or landline, the person calling you has broken the law.
Filing A Robocall Lawsuit In North Dakota
If you've received unwanted robocalls, texts, or faxes in North Dakota, it's highly likely that you have grounds for a lawsuit against the companies that have contacted you that way. As we mentioned before, damages start at $500 per call, text, and fax and can triple to $1,500 for willful violations of robocall laws. If you've received frequent robocalls or other forms of contact, you could easily recover thousands of dollars or more in damages.
In order to make sure you recover every dollar you deserve, we recommend gathering as much evidence as you can before speaking with an experienced North Dakota robocall lawyer. This evidence may include:
Dates and times when you received robocalls, ideally with call records or screenshots of call history.
Saved text messages and faxes.
The companies or entities you believe contacted you illegally.
The type of phone where you were contacted (cell phone or landline).
Details about the robocalls, including:

Was there a prerecorded message?
Did you speak with a live operator?
Was there a click, beep, or pause after you answered?
Did the callers provide a reason for the calls?
Did you continue to get calls after asking not to receive them?
Any other details you remember.
Once you've gathered all the evidence that you can, we recommend speaking with one of our experienced North Dakota robocall lawyers in a free consultation. We can help you build your case, guide you through the legal process, and fight for the full financial compensation you're entitled to.