Do you get a lot of robocalls? Phone slammed by automated advertising text messages? If you live in Colorado, someone's probably breaking the law. Strong anti-robocall regulations make nearly every telemarketing call or text illegal.
You can fight back against telemarketers and scammers
Between $500 and $1,500 in compensation per call or text
Learn more in a free consultation today
Complete our online questionnaire to see if you have a case. Our experienced robocall lawyers can answer your questions and help you on the path to compensation.
Class action can be an extraordinarily powerful vehicle for robocall claims, allowing hundreds or thousands of consumers to band together.
— Laurence Banville, Esq.
"Excellent Counsel."

Laurence was very professional and thorough.
The Justice Guardians
Reviewed by
Karen I.
on .
Every day, thousands of companies violate the Telephone Consumer Protection Act. Millions of American citizens sit on the other end of these violations, picking up the phone only to hear an unwanted telemarketing message. Spam phone calls are annoying and invasive. In some cases, especially when debt collectors are involved, calls can get abusive. And most of the time, they're also illegal.
8 Ways Telemarketers & Debt Collectors Break The TCPA
In 1991, the US Congress passed the Telephone Consumer Protection Act (TCPA), answering a growing wave of consumer complaints related to nuisance phone calls.
As robocall attorneys, we hear dozens of telemarketing-related complaints every week. Here are the top 8 most common violations of the Telephone Consumer Protection Act:
Calling someone's cell phone (or sending a text ad) while using an autodialer system and / or prerecorded voice messages
Calling someone's house phone using a prerecorded voice message
Calling someone whose number is on the National Do-Not-Call Registry
Calling someone after the recipient has asked for the calls to stop
Calling the wrong number a second time (telemarketers get one free call to figure out that it's the wrong number)
"Spoofing" a telephone by concealing or altering caller ID information
Calling someone without providing a company name and phone number where the company on whose behalf the call is made can be reached
Calling someone before 8 a.m. or after 9 p.m., your local time
Violating any one of these rules could lead to legal action, both on the part of federal regulatory agencies, like the Federal Communications Commission, and private citizens.
Who Violates The Telemarketing Laws?
The Telephone Consumer Protection Act applies to everyone who uses autodialer systems or prerecorded voice messages to make phone calls, not just telemarketers. Below, you'll find a list of frequent violators. Click on a link to find targeted information about your legal options:
[[[["field11","equal_to","Yes"]],[["show_fields","field12,field13,field23,field19,field16,field21,field20"],["show_fields","field17"],["show_fields","field18"]],"and"],[[["field11","equal_to","No"]],[["show_fields","field14"]],"or"],[[["field17","contains","Yes"]],[["show_fields","field29"]],"and"],[[["field18","contains","Yes"]],[["show_fields","field24"]],"or"]]
keyboard_arrow_leftPrevious
Nextkeyboard_arrow_right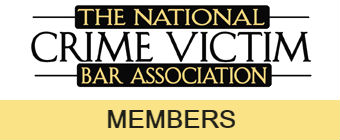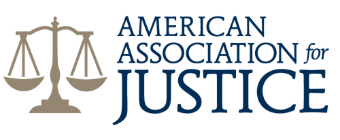 Modern internet and telephone technology allow telemarketers, debt collection agencies, credit card companies, scammers, and other parties to make thousands of calls per minute. In all likelihood, you and most everyone you know has answered a call from an unknown number, only to be greeted with a pre-recorded message.
Robocalls have become a daily nuisance for millions of Americans. In most cases, these calls are illegal. The use of automated dialers and pre-recorded messages is only legal when the recipient of the call has given express written permission to receive them. This law also applies to text messages and commercial faxes. If you've been harassed by illegal robocalls, texts, or faxes, you could recover $500 to $1,500 for every violation by filing a robocall lawsuit.
Colorado Robocall Laws
In Colorado, violations of the state's automated dialing system law are considered criminal offenses. According to state law:
No person shall use an automated dialing system with a prerecorded message for the purpose of selling goods or services to another person...unless there is an existing business relationship between such persons and the person being called then consents to hear the prerecorded message.
Violations of this law are considered class 1 petty offenses and are also punishable by civil penalties in robocall lawsuits.
Are All Robocalls Illegal?
Not all robocalls are illegal in Colorado - exceptions include calls from charitable organizations or political campaigns. However, commercial calls using automated dialers and pre-recorded messages are always illegal under both Colorado state law and a federal law called the Telephone Consumer Protection Act (TCPA) - unless the recipient has given their express written permission. Entities who commonly violate state and federal robocall laws include:
Businesses
Debt collection agencies
Credit card companies
Banks
Scammers
If you've been bothered by automated calls or prerecorded messages from any commercial party, you can recover $500 (unknowing violations) to $1500 (knowing violations) for each and every call, text, or fax you've received. These damages can easily add up to several thousands of dollars or more.
Telephone Solicitation Restrictions Under The TCPA
The TCPA was passed by the US Congress in 1991 and sets a wide range of restrictions on telemarketing calls. This law has been amended in recent years in order to account for the widespread use of autodialers and pre-recorded messages. Restrictions under the current version of the TCPA include:
Calls cannot be made before 8 am or after 9 pm.
The use of autodialers and pre-recorded messages is illegal without express written consent from the recipient of the calls.
Consumers can revoke their consent at any time and in any reasonable way.
Calls to wrong numbers or reassigned numbers must stop after the first call.
An established business relationship is not an excuse for making a call to someone who has not given express written consent.
Robocalls must provide the recipient with an automated opt-out system.
How Can I Get Money For Illegal Robocalls?
In order to get the maximum financial compensation you're entitled to, it's important to provide as much evidence as possible. This includes:
Call records for every potentially illegal call, including dates, times, and phone numbers that called you.
Screenshots of unsolicited commercial text messages and faxes.
The phone number and type of phone (landline or cell phone) on which you received the calls or texts.
The time and date you revoked consent, if applicable.
Specific details about the nature of the calls, including:

Was there a pre-recorded message?
Did you hear a click sound or beep after answering? Was there a pause before being connected to a live representative?
Did you talk to a live representative at any point during the call?
Was an opt-out mechanism provided so you could revoke consent if you gave express written consent in the past?
Was contact information for the company making the call provided?
Had you told this company to stop calling you in the past?
If you're ready to pursue legal action, our experienced Colorado lawyers are here to help. We can assist you in determining what type of lawsuit to file (class action vs. individual), where to file it (federal vs. state court), help you determine how much compensation you qualify for, assist you in court appearances and/or settlement negotiations, and everything else related to your case. To find out more about your legal options as the victim of illegal robocalls, contact us today for a free consultation.