In Texas, a strong group of robocall laws have been established to protect residents from phone harassment. Some residents may be eligible to file a civil lawsuit for violations of the Telephone Consumer Protection Act and pursue financial compensation.
$500 to $1,500 for each illegal phone call or text
Stop the robocalls now
Learn more about legal options in a free consultation
Our dedicated Texas robocall attorneys are here to help. Fill out our online questionnaire to get started and see if you qualify to file a lawsuit.
We want to help every client build a firm foundation for their future and the future of their family.
— Laurence Banville, Esq.
"A Pleasure To Work With."

Laurence is a top notch attorney.
The Justice Guardians
Reviewed by
Jessica P.
on .
It's a scenario that plays out countless times every day, in Texas and across all 50 states:
You receive a call from a number you don't know (maybe one with the same area code as yours).
You answer because it could be important.
You're greeted with a short pause, perhaps a clicking noise, followed by an artificial voice or prerecorded message from a telemarketer, debt collector, credit card company, or someone else you weren't expecting.
Even though you never gave anyone permission to make these calls, you still receive them monthly, weekly, or maybe even daily.
Just about everyone is familiar with this irritating experience. We all know how annoying robocalls, texts, and spam faxes can be - but did you also know that under many circumstances, these contacts are also illegal?
Pursuing A Robocall Lawsuit In Texas
A federal law called the Telephone Consumer Protection Act (TCPA) sets forth legal requirements which all callers must meet. When a caller violates any of these requirements, the person receiving the call may have grounds for a robocall lawsuit against the caller, which can pay out between $500 and $1,500 per violation.
How The TCPA Punishes Illegal Callers & Protects Consumers
The TCPA protects American consumers by punishing the entities that harass us with unwanted and illegal robocalls, texts, and faxes. This federal law was passed in 1991 and has been amended several times to keep up with modern technology. As the internet has gradually become more advanced, telemarketers, debt collectors, and others have abused this technology by using it to spam millions of Americans with unwanted calls using automated dialers, artificial voices, prerecorded messages, and other methods. This law bans many of these methods and allows the people who receive these calls, texts, and faxes to seek financial compensation.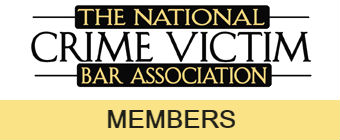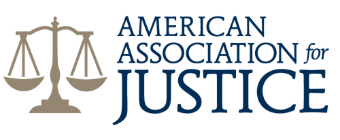 Provisions covered under the TCPA include:
Calls may not be made between 8 a.m. and 9 p.m.
Solicitors must honor the National Do Not Call Registry (DNC).
Solicitors must give their name, the name of the person or entity they're calling for, and a phone number and address where that person or entity may be contacted.
Solicitations using artificial voices or recordings are prohibited.
Unsolicited advertising faxes are prohibited.
Texts are considered the same as calls.
Any robocalls made without the express written consent of the person being called are prohibited.
Unknowing violations of this law are subject to $500 per violation while knowing violations are punishable by $1,500 per violation. If you believe someone who called you violated one or more of these rules, you can recover these sums by filing a robocall lawsuit against the entity that called you.
Texas Robocall Laws
Many states, including Texas, have taken it upon themselves to set additional statewide robocall laws. In Texas, phone calls and the use of automatic dial announcing devices for making phone calls for the purpose of making a sale are prohibited under the following circumstances:
When the person making the call or using the device knows or should have known that the number they're calling is a mobile telephone which will charge the called person for that specific all, and;
the called person has not consented to the making of the call or using the automated dialing device.
How Can I Sue For Illegal Robocalls?
If you believe that you've received illegal robocalls and are interested in seeking financial compensation, there are a few things to consider.
Gathering Evidence
Like any other lawsuit, it's important to gather as much evidence as possible. This will ensure that you're able to prove that you've received illegal calls and that you can recover the full financial compensation you're entitled to.
We suggest taking the following steps:
Record the dates and times of every possibly illegal call, text, and/or fax you've received.
Record the phone number(s) that called you.
Record the phone number on which you received the calls and/or texts.
All other relevant details about the calls:

Did you hear a "click" sound when you answered?
Was there a pause after you answered?
Did you receive calls, texts, faxes, or a combination of the three?
Did you speak to a live representative?
Was there an artificial voice or prerecorded message?
Class Action or Individual Lawsuit?
When filing a robocall lawsuit, you have two options:
Individual lawsuits - You can file your own individual lawsuit, in which you're the sole plaintiff represented by your own lawyer. This is often best if you've received several illegal contacts, as you can recover $500 to $1,500 per contact.
Class action lawsuits - You can join a class action lawsuit, in which large groups of people are represented by the same lawyer as one collective plaintiff. In these cases, the total compensation amount will be split between all plaintiffs.
Determining which option is best for you usually requires an overview of your case by an experienced robocall lawyer.
Talk To A Texas Robocall Lawyer About Your Rights
Just like other types of lawsuits, it's best to seek legal guidance from a lawyer who has experience in the type of lawsuit you're filing. Our experienced Texas robocall lawyers can help you gather evidence, determine which type of lawsuit is best for you, apply state laws to your case, determine if you should file in state or federal court, and everything else related to your lawsuit. To begin your fight for justice against telemarketers, debt collectors, and other entities who have violated your rights under the TCPA, get in touch with us today for a free consultation.