Idaho's strong anti-robocall laws allow residents to take matters into their own hands and file suit against telemarketers and scam artists. Residents who have their rights violated may be eligible to secure significant financial compensation.
Stop the unwanted calls and send telemarketers a strong message
Up to $1,500 in compensation for each illegal robocall or text
Learn more in a free legal consultation
If you're receiving illegal robocalls or texts, our experienced robocall legal team may be able to help. Fill out our online questionnaire to learn if you can file a civil lawsuit.
We bring our all to every case and strive to treat every client just like family.
— Laurence Banville, Esq.
"An Outstanding Team."

Laurence's office was top-notch.
The Justice Guardians
Reviewed by
Rand S.
on .
If you're sick and tired of being harassed by robocalls from telemarketers, debt collectors, creditors, or any other company, you've come to the right place. Millions of Americans wonder what they can do to make these calls stop, and how the people who continue to harass them can be held accountable.
We all know how annoying unsolicited robocalls, text messages, and commercial faxes can be. But did you know that many robocalls are also illegal and that you can file a robocall lawsuit for illegal calls? Our Idaho robocall lawyers can help you get the financial compensation you deserve.
How Much Money Can I Get For Illegal Robocalls?
Telemarketing and other types of commercial calls are governed by a federal law called the Telephone Consumer Protection Act (TCPA).
This law allows you to recover $500 to $1,500 each time a company contacts you with an illegal robocall, text message, or unsolicited commercial fax. The starting amount of $500 per violation is tripled to $1,500 if the violation is determined to be willful.
Because the companies who break these laws do so habitually, the odds are that if you've received one robocall, you've received several. The awards for these types of cases can climb to five, six, or even seven figures. Damages in the tens of millions are sometimes rewarded in class action cases involving mass amounts of illegal calls.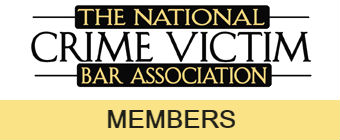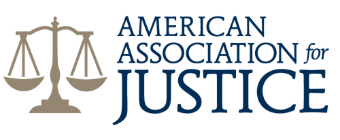 When Are Robocalls Illegal?
A robocall is illegal if the caller has not been given express written permission to contact the person they're dialing. This applies to commercial callers (such as telemarketers, debt collectors, and creditors) who use autodialers and prerecorded messages. If you've never given express written permission to be called this way, the company calling you has broken the law.
Express written permission can be given through:
Written forms
Website forms
Emails
Telephone keypresses
Voice recordings
Even if you have given express written permission in the past, you have the right to revoke it at any time in any reasonable manner. Additionally, callers who use prerecorded messages are required to provide an automated opt-out system during the message, which allows you to revoke previously given express written permission.
Idaho Robocall Laws
Like many other states, Idaho has their own additional state robocall laws. Because these state laws apply in addition to the federal TCPA law, you may have the option to file your lawsuit in either state or federal court.
According to these state laws, the following information must be provided at the beginning of robocalls:
The name of the person being called
The purpose of the message
Contact information provided for the caller
Additionally, calls may not be made before 9 am or after 9 pm. If you believe a company that called you has broken state or federal laws, you should speak with an experienced Idaho robocall lawyer about your right to financial compensation.
How Can I File A Robocall Lawsuit In Idaho?
If you're ready to take legal action against the companies that have harassed you with illegal robocalls, it's important to be prepared. Like any other civil lawsuit, preparation is about gathering evidence and securing legal guidance from a lawyer with experience in robocall lawsuits in Idaho.
We suggest gathering the following information to the best of your abilities:
Dates and times you were called
Phone numbers and contact information for the companies that called you
The type of phone you received calls on (cell phone or landline)
Details about the calls, such as:

Was there a prerecorded message?

If so, did the message identify who the call was intended for, give contact information for the caller, and provide an automated opt-out system?

Did you ever speak to a live operator?
Did you hear a beep, click, or pause after you answered?
Did you continue to receive robocalls even after revoking your consent?
Any other details you can think of
After you've compiled as much information as you can, we suggest speaking with one of our experienced Idaho robocall lawyers in a free consultation. We can help you gather additional evidence, guide you through each step of your case, and help ensure you recover the full financial compensation you're entitled to.