Wisconsin's vigorous robocall laws provide residents with ample protection against unwanted telemarketing phone calls and text messages. Are you being harassed by an endless stream of robocalls or texts? You may be able to pursue compensation in a lawsuit.
$500 to $1,500 in damages for each illegal call or text
Stop the phone harassment for good
Learn more in a free legal consultation
Our committed Wisconsin robocall lawyers are here to help. Complete our online questionnaire to see if you qualify to file a case.
Private individuals have every right to file suit when their interest to privacy and sanity has been violated by constant robocalls.
— Laurence Banville, Esq.
"Great Lawyers."

The Justice Guardians helped me when no one else would.
The Justice Guardians
Reviewed by
Maria Z.
on .
Robocalls have become a widespread problem throughout the United States. Just about all of us can relate to the annoyance experienced when telemarketers, debt collectors, and other parties contact us using automated dialers and prerecorded messages.
Fighting Back Against Telemarketers In Wisconsin
Fortunately, the Telephone Consumer Protection Act (TCPA) makes it easier for consumers to fight back against telephone harassment. In most cases, robocalls are illegal and directly in violation of this federal law. The consumers who receive these illegal calls, texts, and faxes have the option to seek between $500 and $1,500 for every violation.
If you're fed up with unwanted robocalls and want to take action, our Wisconsin robocall lawyers can help you file a lawsuit against the parties who have contacted you illegally. You can learn more about your legal rights by contacting us today for a free consultation.
The TCPA: Federal Robocall Law
All commercial callers are legally obligated to follow the federal guidelines of the TCPA, which include:
The use of automated dialers and prerecorded messages is prohibited unless the recipient of the call has given express written permission to receive such calls.
Consumers who have given express written permission have the right to revoke this permission at any time in any reasonable way.
Consent can only be given by the person being called, not the intended recipient of the call.
A previous existing business relationship is not a valid excuse for making robocalls or using prerecorded messages.
Callers must stop called a reassigned phone number after the first call.
Text messages are the same as calls.
Calls may not be made before 8 am or after 9 pm local time.
For unknowing violations of the TCPA, $500 may be recovered for each illegal call, text, and fax. Willful violations of this law are subject to $1,500 for each violation.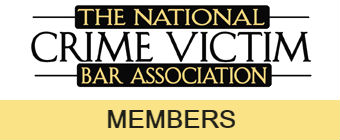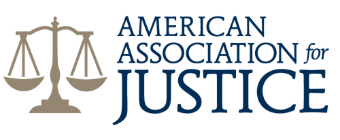 Robocall Laws In Wisconsin
Wisconsin is one of many states with their own laws on telephone solicitations. Residents of Wisconsin are protected both by the state laws and the federal TCPA law. Under state law, telephone solicitors must follow these rules:
May not use electronically prerecorded messages without the consent of the recipient of the call.
May not make calls to phone numbers on the state do-not-call registry.
May not call a nonresidential customer if that customer has provided notice by mail to the solicitor that he or she does not want to receive telephone solicitations.
Upon a call recipient's request, solicitors must provide a mailing address where the recipient can notify the solicitor that he or she does not want to receive telephone solicitations.
How Do I File A Robocall Lawsuit In Wisconsin?
While all illegal robocalls, texts, and commercial faxes are eligible for financial compensation, there are still steps you must take to recover this financial compensation:
Make sure you have not given express written consent. If you previously have, withdraw it immediately.
If you have not given consent or you've continued to receive calls after revoking consent, record the following information for every call you think could be illegal:

The dates and times of the calls
Screenshots of text messages and printouts for faxes
The phone numbers that contacted you
The phone number and type of phone you were contacted on (landline or cell phone?)
Specific details related to the calls:

Was there a prerecorded message?
A click, beeping sound, or pause after answering (signs of an autodialer)?
Did you speak to a live person?
Was contact information provided for the party calling you?
Was an opt-out mechanism provided during the call?
What company, individual, or other entity made the call?

Talk to an experienced Wisconsin robocall lawyer, who can help you with the following:

Determine if you should file an individual or class action lawsuit
Decide if you should file in state or federal court
Help you gather evidence for every illegal contact and secure maximum financial compensation
Represent you in court and settlement negotiations
All other aspects of your lawsuit
If you're ready to take legal action against telephone harassment, our experienced Wisconsin robocall lawyers can help. Get in touch with us today and learn more about your legal options in a free consultation.