Arizona's broad telemarketing laws make it illegal to place robocalls or robotexts without a consumer's prior authorization. Arizona residents may be eligible to pursue compensation when their rights are violated.
Stand up to telemarketers and fight for your privacy
Between $500 to $1,500 per legal violation
Contact us now for a free consultation
Our experienced robocall attorneys can help. Complete our online questionnaire and see if you qualify for a civil lawsuit. Learn more about your options today - at no charge and no obligation.
There's no replacement for an experienced, compassionate legal representative.
— Laurence Banville, Esq.
"Terrific Attorneys."

We felt like we had nowhere to turn, but Laurence came through.
The Justice Guardians
Reviewed by
Larissa P.
on .
It's a situation we've all come to know and loathe: you receive a call from a number you don't know and answer because it could be important, only to be greeted by a prerecorded message or perhaps a clicking or beeping noise before being transferred to a live representative.
How To Stop Robocalls In Arizona
Robocalls have become a daily annoyance for millions of Americans. Telemarketers, businesses, credit card companies, debt collectors, scammers and others have capitalized on developments in telephone and internet technology to make mass amounts of calls to consumers who never asked to receive them.
While you're likely familiar with this problem, did you know that many of these calls are illegal and that you can file robocall lawsuits against the entities that make them? Our Arizona robocall lawyers help consumers secure financial compensation after being harassed by illegal calls, texts, and faxes.
What Kinds Of Robocalls Are Illegal?
A federal law called the Telephone Consumer Protection Act (TCPA) sets restrictions on the types of phone calls commercial callers may make. According to this law, calls using prerecorded messages or automated dialer services are illegal unless the recipient of the call has given express written permission to receive them. This permission can be given through several means, including paper forms, website forms, pressing a button on your keypad during a call, and more.
Under this law, text messages are considered the same as calls and bound by the same rules. Unsolicited commercial faxes are also banned by the TCPA.
[[[["field11","equal_to","Yes"]],[["show_fields","field12,field13,field23,field19,field16,field21,field20"],["show_fields","field17"],["show_fields","field18"]],"and"],[[["field11","equal_to","No"]],[["show_fields","field14"]],"or"],[[["field17","contains","Yes"]],[["show_fields","field29"]],"and"],[[["field18","contains","Yes"]],[["show_fields","field24"]],"or"]]
keyboard_arrow_leftPrevious
Nextkeyboard_arrow_right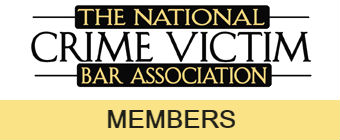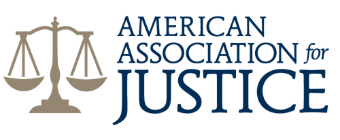 Even if the recipient has previously given permission, telemarketers and other commercial callers are required to provide an opt-out mechanism during every call they make.
Other Rules Under The TCPA
The TCPA was passed by the United States Congress in 1991 and features several other guidelines for telemarketers. Some of these guidelines include:
Calls may only be made after 8 a.m. and before 9 p.m. local time.
All businesses must honor the national Do Not Call Registry.
Businesses must keep their own company-specific Do Not Call list.
A prior business relationship is no excuse for making automated calls or texts.
Telemarketers must disconnect from the call before at least 15 seconds or four rings.
During prerecorded messages, the identity of the business, individual or other entity making the call must be identified at the beginning of the message.
During or after a prerecorded message, a telephone number must be provided for the business, individual, or other entity making the call.
How Much Money Can I Get For Illegal Robocalls & Texts?
Each violation of the TCPA is subject to either $500 or $1,500 in compensation, depending on circumstances. Unknowing violations are punishable by $500 per violation, while willful violations are subject to $1,500 per violation. This means that you can receive $500 to $1,500 for each and every illegal call, text, and fax you've received.
Because these violations are so common, you could easily qualify for several thousands of dollars or more, depending on how often you've been harassed.
Arizona Telemarketing Laws
Arizona is one of many states with their own statewide laws on telemarketing. These guidelines are covered under the Telephone Solicitations Act. Under this law, telemarketers are required to register with the Secretary of State and file a bond with the State Treasurer's Office.
Telemarketers in Arizona also must notify customers that they may cancel their order within three days of receiving it.
This law also prohibits telemarketers from intentionally blocking caller ID.
The majority of statutes covered under the Telephone Solicitations Act are also listed under the federal TCPA law, which covers citizens of all 50 states.
How To File A Robocall Lawsuit In Arizona
While you're entitled to $500 to $1,500 for every illegal robocall you've received, recovering this financial compensation isn't always easy. It's important to treat your case the same way you would any other civil lawsuit.
Gather Evidence For All Potentially Illegal Calls
In order to secure a settlement or favorable court verdict, you must gather as much evidence as you possibly can. We suggest following these steps:
Note the times and dates of every illegal call, text, and fax you've received.
Record the numbers that contacted you and the number you received them on.
Record the name of the companies, individuals, or entities that called you.
Note any other details about the potentially illegal contacts, including

Was there a prerecorded message?
Did you hear a clicking noise or beep before being connecting to a live person? Was there a short pause after answering?
Was there an artificial voice?
Did you receive calls, text messages, faxes, or a combination?
Was an opt-out mechanism provided?
Anything else about the calls, texts, or faxes that could be important.
Talk To An Experienced Arizona Robocall Lawyer
If you want to make sure you recover the full financial compensation you're entitled to, it's best to seek legal guidance from a lawyer with experience in robocall lawsuits in your state. Even though this is a federal law, you may have the option to file in either state or federal court. A seasoned lawyer can help you determine which is the best option for you.
Additionally, you may have the choice between a class action lawsuit or an individual claim. Again, this decision is best made with advice from an experienced lawyer.
Finally, a lawyer can help you gather all of the evidence you'll need, present it effectively in court, negotiate for a settlement so you won't have to see a courtroom, and assist you with all other matters related to your case.
If you want to take action for illegal robocalls, get in touch with our experienced Arizona robocall lawyers today for a free consultation.