Could you be in line for a robocall settlement? Most people don't know it, but everyone who receives illegal telemarketing calls or texts is entitled to up to $1,500 in damages for each violation. Our experienced robocall attorneys can help.
Pursue financial compensation by filing a lawsuit
Secure between $500 and $1,500 per illegal call or text
Complete our online questionnaire to learn more
Robocalls are annoying and invasive, but you can fight back. Fill out our online form to learn if you qualify to pursue compensation.
Everyone can take matters into their own hands by filing a lawsuit against telemarketers who break the law.
— Laurence Banville, Esq.
"Thankful"

Laurence helped me work through a very complex case with confidence.
The Justice Guardians
Reviewed by
Tim R.
on .
Most people who receive constant telemarketing calls feel like they have no options. Despite feeling harassed and hounded at all hours, the vast majority of Americans think the only answer to incessant "solicitation" calls is to ignore them.
That's not true. Not only can you make the calls stop, but you can also recover financial compensation for the harassment you've experienced.
Robocall Settlement Amounts
If you're fielding telemarketing calls or advertising texts without your consent, a federal law called the Telephone Consumer Protection Act may be able to help.
Passed in 1991, the Telephone Consumer Protection Act, or TCPA, makes it illegal for telemarketers, debt collectors, credit card companies and scam artists to harass people with endless sales calls. And, if a business, company or individual is violating the law, infringing on your privacy rights, the Telephone Consumer Protection Act allows you to file a private civil lawsuit to demand financial damages.
The Value Of TCPA Penalties
The damages available in a robocall lawsuit are explicitly set out in federal law: $500 for every illegal phone call or text and $1,500 for every illegal call or text that was made in willful disregard of the law.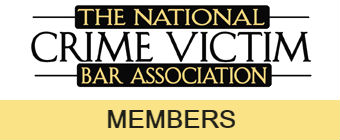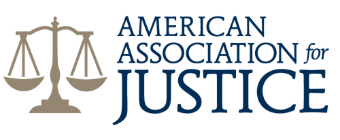 In some cases, these stipulated damage amounts can be replaced by a plaintiff's actual monetary losses (if, for example, the amount of calls you received forced you to buy extra minutes on your cell phone plan), but most plaintiffs go for the $500 or $1,500 amounts outlined in federal statute.
The value of a robocall settlement, then, is directly-linked to the number of illegal phone calls of texts you've received. But since the penalty is increased when a company commits a "willful or knowing" violation of the Telephone Consumer Protection Act, settlement values also depend on whether the Court decides that the company knew about illegal activity, but failed to stop it. And the interpretation of "willful and knowing" is left almost entirely for a Court to decide.
TCPA Settlement Examples & Recent Cases
Many lawsuits filed under the Telephone Consumer Protection Act come in the form of a class action, because it's usually the case that hundreds or thousands of people have been fielding the same illegal sales calls. Class action allows those victims to band together, putting pressure on companies who break the law and flood people's phones with an endless stream of marketing calls.
The majority of these cases never reach a trial. Instead, they end in settlement agreements, where corporate defendants agree to resolve the allegations against them by offering large amounts of money.
Uber Settles Spam Text Class Action For $20 Million
In August 2017, global ride-sharing technology giant Uber agreed to create a $20 million settlement fund, resolving class action allegations that the company sent unauthorized text messages to people's cell phones in violation of the Telephone Consumer Protection Act.
The lawsuit focused on Uber's "Refer-a-Friend" program, which encouraged existing Uber drivers to provide the company with phone numbers for their "friends." After receiving a number, the plaintiffs said, Uber and its text messaging partner Twilio would proceed to "blast" the phone with "pre-scripted automated messages."
To do that legally, the class action argues, Uber would have had to obtain prior express consent from the phone's owner. Uber didn't do that, the class members claimed, indiscriminately slamming cell phones with nonconsensual texts.
In settling the case, Uber isn't admitting liability. The company continues to maintain that its texting practices were perfectly legal. Even so, $20 million was made available for people who received spam text messages from the technology company. The deadline for new claims, however, ended on December 15, 2017. You can learn more about Uber's robo-text settlement here.
SolarCity Creates $15 Million Robocall Settlement Fund
In a 2016 robocall class action, plaintiffs accused SolarCity, the solar panel manufacturer owned by Tesla founder Elon Musk, of sending automated marketing phone calls to residential and cell phone numbers without prior express consent.
Alongside its advertising partner Lead Genesis, an affiliate marketing company serving the solar energy industry, SolarCity disregarded the National Do Not Call Registry and its own internal do-not-call list, the plaintiffs said, spamming consumers with a computer-generated message delivered by "Rochelle," an artificial program. Even when people told "Rochelle" to stop calling them, the class action alleges, the harassment wouldn't end.
To settle these allegations, SolarCity agreed to establish a $15 million fund, which is now accepting claims. You're entitled to a payment if, between November 6, 2011 and October 16, 2017:
you received at least one call from SolarCity on your cell phone, or
at least two calls (either cellular or residential) within the same 12-month period, even though you're number was on the National Do Not Call Registry or SolarCity's internal do-not-call list
The deadline to file a claim is April 16, 2018.
Wells Fargo Offers $30 Million In Overdraft Notification Calls Case
Embattled banking giant Wells Fargo entered into a $30.4 million settlement agreement in 2016, ending a class action that claimed the company had used an autodialer system to call cell phones and deliver overdraft notifications without the consumer's prior express consent. As in the vast majority of cases, Wells Fargo denies these allegations.
The bank's $30 million settlement fund was open to anyone who received an autodialer call about a Wells Fargo deposit account from April 21, 2011 to December 19, 2015. And, while the fund was closed to new claims on January 16, 2017, a second distribution period could open up in the future if a significant amount of settlement checks remain un-cashed.
Monitronics Robocall Lawsuits Settled For $28 Million
In August 2017, home security company Monitronics agreed to settle multiple class action suits for $28 million, resolving allegations that authorized dealers of Monitronics products used autodialer systems and pre-corded voice messages to spam residential and cell phone numbers, including numbers that are on the National Do Not Call Registry.
Monitronics' settlement fund will end four separate class action robocall lawsuits, filed between 2011 and 2013, which were consolidated in the US District Court for the Northern District of West Virginia.
The settlement covers three categories of people, all of whom received a telemarketing call from a Monitronics authorized dealer or a marketing company working on behalf of a Monitronics authorized dealer on or after May 18, 2007:
you received a cell phone call made using an autodialer or a pre-recorded voice
you received a residential phone call using a pre-recorded or artificial voice
you received at least two residential phone calls within a 12-month period, despite your home phone being on the National Do Not Call Registry
The deadline to file a claim is February 20, 2018. A final hearing to approve the settlement is schedule for April 5, 2018. Checks will be delivered shortly after. To file a claim, visit http://monitronicstcpalawsuit.com/.
"Rachel From Cardholder Services" Coughs Up $700,000
Nearly everybody in the United States has received at least one phone call from "Rachel from Cardholder Services." Rachel's obviously a computer, and she's also a scam. After picking up, consumers are told that Rachel can help them lower their interest rates, but to get the benefit, you'll have to send her an up-front payment first.
The scheme, run by such companies as Proactive Planning Solutions, Key One Solutions and Elite Planning Group, resulted in two financial settlements, totaling $700,000 in compensation, brokered by the Federal Trade Commission.
In 2015, a third-party settlement management company began mailing checks to consumers who had lost money to "Rachel from Cardholder Services," with $42.95 going to each of around 16,590 people.
Capital One, Collection Agencies Pay $75.5 Million TCPA Settlement
In one of the largest TCPA settlements ever, Capital One and three collection agencies, Leading Edge Recovery Solutions, Capital Management Services, and AllianceOne Receivables Management, have agreed to pay $75.5 million to plaintiffs involved in a class action.
In each case, which were initially filed as individual lawsuits, alleged that the companies used autodialers and pre-recorded messages when calling consumers cell phones without express consent.
In the settlement agreement, the company agreed to pay into a settlement fund, however, in return, they would not admit to wrongdoing.
Free Cruise Robocall Settlement For $76 Million
In 2016, a class action lawsuit which had been pending since 2012 finally ended with the defendants, Caribbean Cruise Line, The Berkley Group, Vacation Ownership Marketing Tours, and Economic Strategy Group agreeing to pay up to $76 million in damages.
The consolidated lawsuits filed against them alleged that the companies had violated the TCPA because they used automated calls to take a "political survey" at the end of which the caller would be connected to a Caribbean Cruise Line representative. In some cases, callers were told they had won a free cruise which they were later expected to pay for.
AT&T Forced To Pay $45 Million
In another class action lawsuit, AT&T Mobility agreed to pay $45 million after mediation sessions in which a plaintiff provided evidence that he had been called 53 times on his cell phone in fewer than two years. He also proved that he had called AT&T numerous times to request that the phone calls stop. It was determined that the plaintiff's cell phone had been entered over and over whenever a new customer didn't have a secondary contact, rather than the 000-000-0000 number that employees were instructed to enter.
Bank Of America Settles For $32 Million
In this case, plaintiffs alleged that Bank of America repeatedly contacted them on their cell phones using an automatic dialing system and by using a prerecorded message without obtaining the express consent required under the Telephone Consumer Protection Act. Before trial, a settlement was negotiated for $32 million.
Life Time Fitness Reaches $15 Million Dollar Settlement
According to nearly 600,000 plaintiffs who filed suit against Life Time Fitness, the company plagued them with text messages without permission about exclusive offers and training practices. In some cases, the texts would be sent in rapid succession, over and over again.
Although the company would not admit to wrongdoing, a settlement was reached in 2014 for $15 million.
Walgreens Pays For Sending Prescription Reminders
The settlement, which was reached in October of 2014, required Walgreens to pay $11 million to plaintiffs who alleged the pharmacy violated TCPA by calling cell phones with prerecorded calls which reminded the customer to refill prescriptions.
US Coachways Hit With Class Action Over Text Messages
The plaintiffs involved in the US Coachways class action reported that, over a series of months, the company sent around 85,000 customers text messages - nearly 400,000 text messages in total. In each case, the person being texted had either purchased a ticket or requested a quote, but hadn't given permission to be texted about offers.
In November of 2016, a federal judge approved a $49.9 million settlement.
Dish Network Slammed With $280 Million Penalty
In June of 2017, after a lengthy trial in the US District Court of Illinois, a Judge found Dish Network guilty of violating the TCPA by purposefully coordinating calls to people on do-not-call lists in four different states. The judge specifically said that the company had worked with contractors that Dish Network knew were violating do-not-call laws, but did nothing to stop the calls.
The court's final award, $280 million, was based on Dish Network's annual profits. In 2016, $280 million was equal to a whopping 20% of the company's profits. The money, however, didn't go specifically to consumers who had been harmed by Dish Network's alleged misconduct. This case was actually filed by the United States federal government, along with the states of California, Illinois, North Carolina and Ohio.
In addition having to pay $280 million in fines to the federal government and the states, the company has to work within the limitations of a 20-year plan which restricts their telemarketing practices.