Maryland's strong robocall laws were designed to protect residents from unwanted telemarketing calls and texts. But millions of people in Maryland still get illegal robocalls and texts every day. You can stand up for your rights and fight back.
Private individuals can file robocall lawsuits
Win up to $1,500 in compensation for each illegal call or text
Contact our experienced legal team for more information
Fill out our online questionnaire to learn if you qualify to file a lawsuit. Our dedicated Maryland robocall lawyers are here to help.
I think telemarketers and scammers need to be taught a lesson.
— Laurence Banville, Esq.
"Always A Prompt Response."

Laurence is highly-qualified, with experience to spare.
The Justice Guardians
Reviewed by
Gary N.
on .
The digital age has improved society in many ways, along with making communication easier. However, the rapid development of technology over the past couple of decades has also made it easier for debt collectors, companies, scammers, and others to abuse this technology.
Filing A Robocall Lawsuit In Maryland
Telemarketers have taken advantage of computer technology to harass millions of American consumers with robocalls, which use automated dialers and artificial voices to spam us with unwanted calls.
We're all familiar with how irritating these calls can be, but did you also know that they're often illegal? If you've received automated calls, texts, or faxes that you did not consent to, you may be able to file a robocall lawsuit against the company that made them and recover $500 to $1,500 per violation.
Federal Law On Robocalls
In 1991, a federal law called the Telephone Consumers Protection Act (TCPA) was passed by the United States Congress. This law set several restrictions on the ways telemarketers are permitted to contact consumers. The law has been updated several times over the years, and today, it's up-to-date with current technology.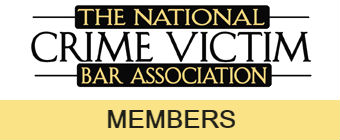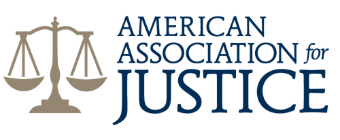 The TCPA has set the following restrictions on robocalls, which apply to all 50 states:
It's illegal to use autodialers to call, text, or leave voicemail messages if the person being called has not given express written consent.
When a marketer obtains consent, he or she must notify the person giving consent that this will allow the marketer to make robocalls and text messages using automated dialers and that given consent is not a condition of a purchase.
Prerecorded messages and artificial voices are also prohibited without consent.
Text messages are considered the same as calls.
Previously, there was an exemption for calls involving an "established business relationship", but this exemption was eliminated in 2013.
Telemarketers must provide an automated opt-out choice during every robocall so that the person being called can make the calls stop.
Calls may only be made after 8 a.m. or before 9 p.m. local time.
Companies who fail to abide by these rules are in violation of federal law. The consumers who receive these illegal calls and text messages have the opportunity to file a lawsuit against the party making the call and may recover between $500 to $1,500 per call or text.
Maryland Robocall State Laws
Many states have their own statewide laws regarding robocalls, and Maryland is one of them.
According to Maryland state laws, individuals and companies are prohibited from using automated dialers, push-button, or tone-activated address signaling systems with prerecorded messages to do any of the following:
Solicit individuals to buy, lease, or rent goods or services;
Offer gifts or prizes;
Conduct polls;
Request survey information if the results will be used to directly solicit individuals to buy, lease, or rent goods or services
Additionally, individuals and companies who use automated dialers, push-button or tone-activated address signaling calls are required to disconnect the prerecorded message machine from the recipient's phone line within 5 seconds after the end of the call by either the person calling or the person receiving the call.
Violations of these rules are considered misdemeanor criminal offenses and are subject to fines of up to $1,000 for the first offense and up to $5,000 for each subsequent offense, in addition to the civil penalties of $500 to $1,500 per offense.
How Do I Know If The Calls I've Received Are Illegal?
There are a few common warning signs that you've received an illegal call:
Hearing a "click" sound after you've answered often signifies a transfer from an automated dialer to a live representative.
A short silent pause also often signifies an autodialed call.
Prerecorded messages
Being asked to wait for a live representative
Being asked to press a button
Our Maryland robocall lawyers specialize in holding accountable the companies who make these calls. If you're unsure whether the calls you've received are illegal, we can help you determine that in a free consultation.
How Do I Prove I've Received Illegal Calls?
Like any type of lawsuit, building a strong robocall lawsuit case is all about providing strong evidence. With current cell phone technology, it's usually easy to gather the evidence you need. We recommend gathering the following information if you're thinking about filing a claim:
The dates and times you've been called
The phone number(s) that called you
Who the call was intended for (wrong numbers are common and also violations)
The number for the phone on which you received the calls
All pertinent details about the calls

Was there a click sound or pause when you answered?
Pre-recorded message?
Artificial voice?
Text message?
Fax?
Did you speak to a live representative?
The more information you can gather, the better. However, our Maryland robocall lawyers can help you further build your claim and secure the full financial compensation you're entitled to. To learn more about your legal options, get in touch with us today for a free consultation.