South Dakota's broad robocall laws protect residents from telemarketer harassment. If you're being hounded by robocalls or robotexts, you may be eligible to pursue financial damages by filing a private civil lawsuit.
Stop the harassment and stand up to telemarketers
$500 to $1,500 in compensation for every illegal call or text
Find more information in a free consultation
Our committed South Dakota robocall attorneys can help. Fill out our online questionnaire to see if you qualify to file a case.
Excellent legal representation begins with two things: trust and understanding.
— Laurence Banville, Esq.
"Great Attorney."

Laurence is a great attorney to have on your side.
The Justice Guardians
Reviewed by
Sam S.
on .
South Dakotans and Americans from all 50 states are fed up with telephone harassment. Telemarketers have been a public nuisance for decades, but this problem has gotten much worse in the internet age. Telemarketers, debt collectors, creditors, and other commercial callers use the internet and new telephone technologies to send out mass amounts of unwanted robocalls through the use of autodialers and prerecorded messages.
Suing Telemarketers In South Dakota
These calls often use local area codes and prefixes, which can make it hard to screen them. We all know how annoying unwanted robocalls can be, but many Americans may not realize that many robocalls are also illegal. If you've received robocalls, commercial texts, or commercial faxes even though you never gave anyone permission to contact you that way, you could be entitled to financial compensation in a robocall lawsuit.
How Much Money Can I Get For Illegal Robocalls?
Damages for illegal robocalls start at $500 per call, but this amount triples to $1,500 if the violations are found to be willful. These amounts apply to all violations, including unsolicited text messages and commercial faxes.
This means that if you've been targeted with frequent telephone harassment, you could collect as much as five figures or more. For example, if you received 20 illegal robocalls, you'd be eligible for $10,000 in financial compensation. The companies that break robocalls often do so on a regular basis, so it's common to recover large verdicts and settlements in robocall lawsuits.
[[[["field11","equal_to","Yes"]],[["show_fields","field12,field13,field23,field19,field16,field21,field20"],["show_fields","field17"],["show_fields","field18"]],"and"],[[["field11","equal_to","No"]],[["show_fields","field14"]],"or"],[[["field17","contains","Yes"]],[["show_fields","field29"]],"and"],[[["field18","contains","Yes"]],[["show_fields","field24"]],"or"]]
keyboard_arrow_leftPrevious
Nextkeyboard_arrow_right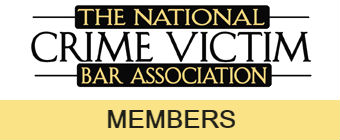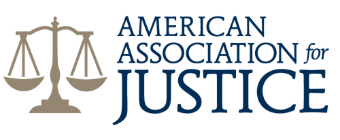 What Types Of Robocalls Are Illegal?
According to a federal law called the Telephone Consumer Protection Act (TCPA), commercial robocalls are illegal without express written permission. In order for a company to legally call you with an autodialer and/or prerecorded message, they need your express written permission to contact you with these methods. This permission can come in the form of paper forms, internet forms, emails, telephone keypresses, or emails.
However, you have the right to revoke any permission you've previously given, in any reasonable manner at any time. Unfortunately, sometimes the robocalls keep coming even after permission has been revoked.
Furthermore, companies are required to include an automated opt-out system during prerecorded messages, which allows you to automatically request not to be contacted with robocalls again.
South Dakota Robocall Laws
Citizens of South Dakota are protected by both the federal TCPA law and local state robocall laws. If you decide to file a robocall lawsuit in South Dakota, you may have the option to file in either state or federal court. This decision depends on the specific details of your case, and it's best to make this determination after speaking with an experienced South Dakota robocall lawyer.
According to South Dakota robocall laws:
All telephone solicitation messages must immediately disclose the name of the person, company, or organization making the call, the purpose of the call, and the goods or services being offered, if applicable.
The following uses of automatic telephone dialing systems for solicitation calls are prohibited:

Calls to emergency telephones, including hospitals, physicians, healthcare facilities, ambulance services, or fire or law enforcement officers and facilities;
Calls to any paging or cellular phone within South Dakota; or
Calls to any unlisted, unpublished, toll-free long distance, or direct-inward-dial telephone numbers within South Dakota.
Notice that calls to cellular phones or prohibited. That means that if you've received any type of robocall on your cell phone, you should strongly consider exploring your legal options. In all likelihood, the company that contacted you broke the law, which means they can be held liable for $500 to $1,500 per call.
How To File A Robocall Lawsuit In South Dakota
If you're thinking about filing a robocall lawsuit in South Dakota, you should be focusing on two things: the right evidence and the right legal counsel. Like any other lawsuit, it's vital to have sufficient evidence to prove your case. Additionally, it's extremely important to have legal guidance from a lawyer with experience in South Dakota robocall lawsuits.
We recommend gathering as much evidence as you can, including:
Dates and times for all calls, including call records or screenshots
The companies that contacted you with robocalls, texts, or faxes
The type of phone where you received calls (cell phone or landline)
Details you remember about the calls, such as:

Was there a prerecorded message?
Did you speak with a live operator? When?
Was an automated opt-out system provided?
Was information on the caller and their contact info provided?
Did you hear a click, beep, or pause after answering?
Any other details you recall.
After collecting as much evidence as you can, we suggest speaking with one our experienced South Dakota robocall lawyers. We're prepared to guide you through each step of your case and help you secure maximum financial compensation for every illegal robocall, text, and fax you've received.