Washington's robust robocall laws allow private residents to file their own lawsuits against telemarketers, debt collectors and scam artists. If you're being harassed endlessly by robocalls or robotexts, you may be entitled to significant financial compensation.
Put an end to phone harassment now
Up to $1,500 in damages for each illegal call or text
Learn more in a free consultation
Our committed Washington robocall attorneys are here to help. Fill out our online questionnaire to see if you have a case.
Every robocall or robotext that you didn't consent to is illegal, plain and simple.
— Laurence Banville, Esq.
"Best Lawyer Ever."

I could not be happier with Laurence's level of service.
The Justice Guardians
Reviewed by
Mary R.
on .
Over the past decade or so, telemarketers, debt collectors, credit card companies, scammers, and other entities have made use of advancements in internet and telephone technology to send out millions of automated robocalls, text messages, and faxes to unsuspecting American consumers.

How To Stop Robocalls & Win Money

Receiving a phone call or text message from an unknown number has become a common occurrence of daily life, and millions of Americans are harassed by these unsolicited contacts every day. If you've been bothered by calls using automated dialers and prerecorded messages, texts from businesses, or commercial faxes, you may be wondering what you can do to stop them.

A federal law called the Telephone Consumers Protection Act allows consumers to fight back against this harassment by filing robocall lawsuits against the parties who engage in these methods.

If the entities who called, texted or faxed you broke this law, you could stand to recover between $500 and $1,500 for each violation. Our experienced Washington robocall lawyers help the victims of this type of harassment get justice by filing robocall lawsuits.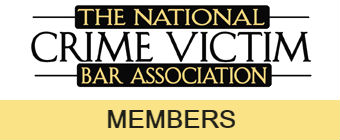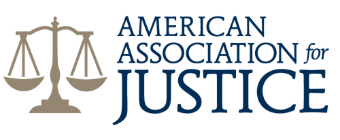 Robocall Laws In Washington State
Washington is one of many states with their own robocall laws, which apply in addition to the federal TCPA law. According to section RCW 80.36.400 of the Washington State Legislature:
No person may use an automatic dialing and announcing device for purposes of commercial solicitation.
Violations of this section are subject to damages of $500 per call.
This is slightly more strict than the TCPA, as the use of automatic dialers is strictly prohibited. There is no exception for using these calls if the recipient has given permission like there is under federal law.
Robocall Restrictions Under The TCPA
The TCPA is a federal law which encompasses all types of telemarketing. In recent years, this law has been amended to account for the technological advances that have made robocalls so common.
The TCPA requires all commercial callers to abide by the following rules:
Calls may only be made after 8 a.m. and before 9 p.m. local time.
Unanswered telemarketing calls must be disconnected before 15 seconds or four rings.
At the beginning of a prerecorded message, the message must clearly identify the business, individual, or entity that initiated the call.
During or after the prerecorded message, the telephone number of the business, entity, or individual must be stated.
An automated, interactive opt-out system must be provided so that the person being called can request the calls to stop.
Calls to numbers listed on the National Do Not Call Registry are prohibited.
Text messages are considered the same as calls under this law.
Violations are subject to either $500 (unwillful violations) or $1500 (willful violations) in compensation for the person being called.
If you believe you've received unlawful robocalls, text messages, or commercial faxes, it's important to seek financial compensation for each and every violation committed by the entities who contacted you illegally.
What Are The Requirements For Filing A Robocall Lawsuit In Washington?
Like other types of lawsuits filed in civil court, gathering ample evidence is the most effective way to recover the full financial compensation you're entitled to. Remember that you're eligible to claim either $500 or $1500 per illegal text, call, and fax you've received.
We recommend taking the following steps to make sure you have all of the evidence you need:
Record the time and date for every single call, text, and fax you believe was illegal. Take screenshots from your call logs or request call records from your telephone service provider.
Record all of the phone numbers that you believe contacted you illegally.
Record the name and contact info for the entities that contacted you.
Record all other details that could be relevant to your case, such as:

Did you hear a clicking or beeping noise when you answered the phone?
Was there a pause followed by a connection with a live representative?
Did you receive calls, text messages, faxes, or a combination?
Was it only a prerecorded message or did you speak with a live person?
What was the purpose of the call?
Who were they trying to contact? Was it a wrong number?
Was there an artificial, computer-generated voice?
Any other details related to the robocalls, texts, or faxes
Speak With An Experienced Washington Robocall Lawyer
If you're considering filing a robocall lawsuit in Washington, it's important to act quickly. For federal civil lawsuits, the statute of limitations is four years. While this may sound like a long time, if you wait too long, you may have trouble recovering the call records which could prove your case.
Our experienced Washington robocall lawyers can help you with all aspects of your case, including:
Determining whether you should file in state or federal court
Advising you on whether to file an individual lawsuit or join a class action
Help you gather all relevant evidence for your case
Determine how much compensation you're eligible for
Represent you in court against defense lawyers
To find out more about how you can recover financial compensation for illegal robocalls, get in touch with us today for a free consultation.