In Utah, a group of strong robocall laws was created to protect residents from unwanted sales calls and advertising-related text messages. If you're being harassed by robocalls or texts, you may be eligible to pursue financial compensation.
You may be able to file a robocall lawsuit
Up to $1,500 in financial damages for each illegal call or text
Find more information in a free consultation
Our experienced Utah robocall attorneys are here to help. Complete our online questionnaire to see if you qualify to file suit.
The civil court system only works when individuals stand up for their rights and fight.
— Laurence Banville, Esq.
"Very Supportive."

Laurence is detail-oriented, but takes the time to listen.
The Justice Guardians
Reviewed by
Bryce C.
on .
If you've been frequently harassed with unwanted robocalls, you may be looking for answers about how you can stop them. A robocall is a phone call using an automated dialer and/or prerecorded message. These calls are commonly made by telemarketers, debt collectors, creditors, and other solicitors.
The automated nature of these calls means that thousands can be made every day and that millions of Americans are harassed by unwanted robocalls, texts, and commercial faxes that they never consented to receive.
Pursuing Legal Action For Robocalls In Utah
A federal law called the Telephone Consumer Protection Act (TCPA) legally prohibits most robocalls, but many companies regularly break this law. Fortunately, the TCPA also allows you to recover damages between $500 and $1,500 per call, text, and fax by filing a robocall lawsuit against the company that contacted you illegally. Our Utah robocall lawyers can help you get the financial compensation you're entitled to.
Utah Robocall Laws
Utah has additional statewide laws which regulate robocalls. These laws are similar to the federal TCPA law.
According to Utah state law, the use of automated telephone dialing systems are prohibited unless the recipient of the call has given prior express consent to receive calls from that particular solicitor.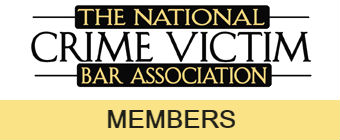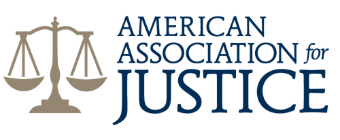 State law also states that a prior existing business relationship is a valid excuse for making a call without consent, however, this is not the case under federal law. That exemption was canceled by 2013 amendments to the TCPA. This means that even if the company that has robocalled you has a previous business relationship with you, they still need your prior express written consent.
Other restrictions under Utah law include:
Calls may not be made before 8 a.m. or after 9 p.m., on Sundays, or on legal holidays
Telephone solicitors must do the following when making telemarketing calls:

Identify who is calling.
Identify the business on whose behalf the call is being made.
Identify the purpose of the call promptly after making contact with the call recipient.
End the solicitation if the recipient gives a negative response at any point during the call.
Hang up the phone or disconnect the automated dialing system within 25 seconds of the termination of the call by the recipient.
Robocall Restrictions Under The TCPA
The TCPA has been around since 1991 and sets several rules and restrictions for telemarketing in general. Over the past few years, amendments have been added which specifically apply to robocalls. According to the TCPA, telemarketers, debt collectors, creditors, and other commercial callers must follow these rules:
Calls using automated dialers and prerecorded messages are illegal without prior express written consent.

Express written consent can be given through paper forms, website forms, emails, telephone keypresses, or audio recordings.
Prerecorded messages must provide an automated system which allows the recipient to revoke their consent.
Consumers have the right to revoke their consent in any reasonable way at any time.

As of 2013, a prior existing business relationship is no longer an exemption to prior express written consent.
Text messages are considered the same as calls and regulated by the same rules.
Advertising faxes are also prohibited without express written consent.
Unknowing violations of the TCPA are subject to $500 per violation, while willful violations are subject to $1,500 per violation, which can be recovered by the recipient of the illegal call, text, or fax.
File A Robocall Lawsuit In Utah
If you're ready to fight back against illegal robocalls, the legal system is here to help. Remember that you can recover $500 to $1,500 for every illegal call, text, or fax you've received. This means that if you've been consistently harassed by robocallers, you could be eligible for several thousands of dollars in compensation or more.
In order to recover every dollar that you're entitled to, it's important to gather as much evidence as you possibly can. You'll need to have records for every potential violation. We suggest gathering the following information:
Dates and times for every potentially illegal call (with screenshots or call records)
The phone numbers you believe called you illegally
The phone number and type of phone where you received potentially illegal calls (cell phone or landline)
Specific details about the nature of the call, such as:

Was there a prerecorded message?
Was an automated opt-out system provided during the message?
Did the caller identify themselves and the company they were calling for, along with providing contact information?
Did you hear a beep, click, or pause after answering? These are common signs that an autodialer was used.
Have you continued to receive robocalls even after revoking your consent?
Was the caller trying to reach someone else (wrong number) but continued to call after you told them they had the wrong person?
After you've recorded as much information as you can, we recommend speaking with one of our experienced Utah robocall lawyers. We can help you determine how much money you could recover, make sure you have enough evidence, and represent you through each asepct of filing a lawsuit. To learn more about your legal options as the victim of telephone harassment, get in touch with us today for a free consultation.