Still getting unwanted telemarketing calls after putting your number on the National Do Not Call Registry? Our experienced attorneys may be able to help.
Robocalls are almost always illegal.
Federal law allows you to collect up to $1,500 for each violation.
Contact our lawyers today for a free consultation.
Millions of Americans could be entitled to a substantial cash payout.
Americans have been inundated by a new wave of harassing robocalls. Most of those calls are illegal, but federal law empowers private citizens to fight back.
— Laurence Banville, Esq.
"Great Service."

I couldn't believe how quickly they answered my questions.
The Justice Guardians
Reviewed by
Russel P.
on .
Every unwanted telemarketing call you receive could be worth up to $1,500 in compensation. It's surprising, but true.
Robocall Lawyers: Stop The Calls & Get Compensation
Every day, thousands of telemarketers, debt collectors and companies violate the Telephone Consumer Protection Act, a federal law passed in 1991 to cut down on invasive sales calls. Millions of violations are committed each year – each one could equal financial compensation for private consumers.

The Telephone Consumer Protection Act allows you, as a private individual, to file a civil lawsuit when your rights under the law have been violated.
Our experienced robocall attorneys can help. RobocallLawsuit.com is sponsored by The Justice Guardians, LLC, a plaintiffs' law firm based in PA. Alongside our national coalition of trial attorneys, our lawyers are dedicated to pursuing compensation on behalf of consumers who are sick of being harassed by unwanted phone calls and text messages.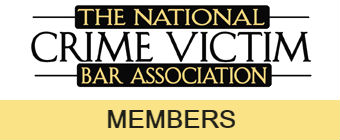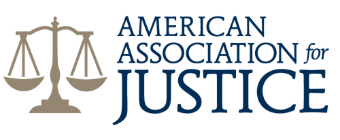 Can You File A TCPA Lawsuit?
We're currently accepting cases on behalf of consumers who are receiving illegal calls and texts:
Receiving sales-related phone calls or text messages that you never consented to receive?
Getting telemarketing or debt collection calls that are intended for someone else?
Still getting calls even after you told the company to stop?
Getting calls despite being on the National Do-Not-Call Registry?
Receiving "dead air" calls that are just silent when you pick up?
If you said "yes" to any of those questions, you might be the victim of a Telephone Consumer Protection Act violation.
Under the law, telemarketing activities are strictly-regulated. In most cases, it's illegal for telemarketers to contact you on your cell phone unless they have your prior consent, in writing, beforehand. The same is true for advertising-related text messages; they're illegal without your consent. And you can do something about it.
It's The Law: $500 To $1,500 Per Illegal Call
The Telephone Consumer Protection Act grants private citizens like you the right to file civil lawsuits over unwanted sales calls. The TCPA provides for "statutory" damages; the law describes exactly how much money you can win in court.
Prove a single violation of the Telephone Consumer Protection Act? That's $500 in damages. Prove further that the violation was "willful or knowing"? That's $1,500. Getting dozens of unwanted phone calls even after you told the company to stop calling? You could be entitled to secure tens of thousands of dollars in compensation.
Contact our TCPA attorneys now to learn more. You may be able to recover substantial damages by filing a private lawsuit.
What's An Illegal Phone Call Or Text Message?
Technically, the Telephone Consumer Protection Act doesn't really regulate telemarketing in and of itself. Rather, the law regulates the use of autodialer systems and prerecorded voice messages. More broadly, the TCPA restricts how and where telemarketers can contact you.
The vast majority of telemarketers use autodialer systems. Most credit card companies, debt collectors and insurance companies who market their services through phone calls use autodialer programs, too. An autodialer is any machine or software program that can store and dial phone numbers without human intervention.
Obviously, autodialer programs make it far easier and quicker for telemarketers to shoot off unwanted sales calls. Prerecorded voice messages provide similar gains in efficiency, since there's no need for a live representative to rattle off the sales pitch.
How Telemarketers Violate The TCPA
Together, these technologies led to the wave of irritating, and occasionally abusive, sales calls that are still harassing consumers today.
To mitigate this problem, Congress in 1991 passed the Telephone Consumer Protection Act, drastically restricted the ways that telemarketers can contact you. Today, most companies that want to contact you need to obtain your prior express consent (often in writing) before they can legally call you or send you a text.
You're probably not surprised to learn that hundreds of companies disregard this requirement on a daily basis, breaking the law and violating our privacy rights.
Cell Phone & Landline Restrictions
The TCPA provides different regulations for cell phones and landlines:
Cell phones

using an autodialer to contact a cell phone without the owner's prior express written consent is illegal
using a prerecorded voice message to solicit a cell phone owner without their prior express written consent is illegal

Landline phones

using a prerecorded voice message to solicit a home phone owner without their prior express consent is illegal
As you can see, it's actually legal for a telemarketer to use an autodialer to make sales calls to landline home phones. Using a prerecorded voice message during that sales call, on the other hand, would be illegal unless the consumer had provided the company written permission beforehand. You can provide written consent in various ways; the most common is probably a check box on an online form.
Are You On The National Do-Not-Call Registry?
Alongside these general restrictions, the Telephone Consumer Protection Act created the National Do-Not-Call Registry, a list of phone numbers that telemarketers are not allowed to call with sales-related messages.
If your number is on the Do-Not-Call Registry, but you're still receiving sales calls, someone is breaking the law. In a similar vein, the TCPA requires telemarketers, student loan companies, check cashing agencies, banks, debt collectors and all of the other companies who make sales calls to maintain their own internal do-not-call lists.
Every time you receive an unwanted call, tell the company to stop calling you; they're required, by law, to comply with your request. Companies who continue to call you are breaking the law.
Finding Legal Help Doesn't Have To Cost You Anything
Our attorneys always offer their services on a contingency-fee basis. That means you pay us nothing until we secure compensation in your case. If we don't recover damages for you, you don't owe us a dime. In short, we assume the financial risks of litigation so that you don't have to.
What's more, the Telephone Consumer Protection Act almost always provides successful lawsuit plaintiffs with compensation to cover their attorneys' fees and court costs. As a result, there's a fair possibility that, if we win your case, you'll never have to pay us anything at all.
Building Your Case: First Steps To Compensation
To build the most successful case, we need your help. Every TCPA lawsuit is based on strong evidence. Document everything you get from the caller.
When you get a call, take a screenshot of the caller ID. Save any voice messages that the robo-caller leaves on your answering machine. Don't delete anything. Request copies of your phone record and highlight every call you received from the telemarketer or debt collector who's harassing you.
Take notes on every telemarketing call you get; take down the date and time of the call, along with the caller's name and details on what the call was about. Focus on how the call was made:
Did you hear a prerecorded voice message after picking up?
Were you asked to wait for the next available representative?
Was there a pause before a live representative spoke with you?
Those are all good signs that you were called using an autodialer system, a fact that could be crucial to your case. Next, call our attorneys for a free legal consultation to learn more about your rights.