Arkansas' broad robocall regulations protect residents from most telemarketing calls and robotexts. But hundreds of businesses, both large and small, violate the laws every day. You can fight back. Our experienced robocall attorneys can help.
National network of dedicated robocall lawyers
$500 to $1,500 for each illegal call or text
Learn more about legal options in a free consultation
Complete our online questionnaire to see if you qualify for a civil lawsuit.
Every day, our attorneys hear from dozens of people who are tired and fed up with illegal robocalls.
— Laurence Banville, Esq.
"Very Satisfied."

Laurence was absolutely great - honest and down-to-earth.
The Justice Guardians
Reviewed by
Jersey A.
on .
Just about everyone has dealt with unwanted phone calls from solicitors, debt collectors, scammers, political campaigns, and other groups. Disdain for telemarketers has been prevalent for decades, but in the computer age, these annoying calls have become worse with the use of robocalls, or automated dialing systems.
While we may be used to these harassing calls, many people may not realize that most robocalls are illegal. In fact, in the state of Arkansas and across the US, you may be eligible for either $500 or $1500 in compensation per call, depending on the circumstances.
Robocalls Are Prohibited By Federal Law
Most robocalls are prohibited by a federal law called the Telephone Consumer Protection Act.
Under this law, automated calls from telemarketers, credit card companies, debt collectors, call centers, and other parties are illegal unless the person being called has given express written consent to receive the calls. So, if you haven't explicitly told these companies in writing that it's okay for them to call you using automated dialers, you may be entitled to financial compensation.
Congress enacted this law because they determined that unwanted robocalls are a "nuisance and invasion of privacy, regardless of the type of call." The TCPA makes it illegal for any person in the United States to make any type of phone call using an automatic dialing system or an artificial or prerecorded voice unless they've received express consent from the person being called.
[[[["field11","equal_to","Yes"]],[["show_fields","field12,field13,field23,field19,field16,field21,field20"],["show_fields","field17"],["show_fields","field18"]],"and"],[[["field11","equal_to","No"]],[["show_fields","field14"]],"or"],[[["field17","contains","Yes"]],[["show_fields","field29"]],"and"],[[["field18","contains","Yes"]],[["show_fields","field24"]],"or"]]
keyboard_arrow_leftPrevious
Nextkeyboard_arrow_right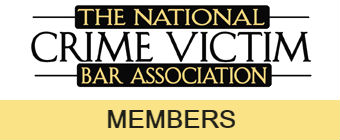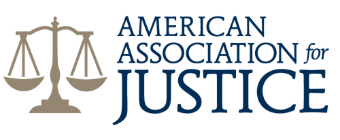 The TCPA also prohibits telemarketers from calling residences before 8 a.m. or after 9 p.m., regardless of whether they're using an autodialer or not.
Arkansas State Law On Robocalls
Like many other states, there is a specific Arkansas state law regarding automated telephone calls. According to § 5-63-204:
It is unlawful for any person to use a telephone for the purpose of offering any goods or services for sale, or for conveying information regarding any goods or services for the purpose of soliciting the sale or purchase of the goods or services, or for soliciting information, gathering data, or for any other purpose in connection with a political campaign when the use involves an automated system for the selection and dialing of telephone numbers and the playing of recorded messages when a message is completed to the called number.
While state laws on robocalls may vary, citizens of all 50 states are entitled to compensation for illegal robocalls under the federal TPCA law.
Are Text Messages Illegal Too?
Yes, text messages are considered calls under the TCPA. The same rules apply - you're entitled to $500 to $1500 per unwanted text message.
How Much Money Can I Receive?
You're entitled to either $500 or $1500 in statutory per call or text message. If the court finds that the party who illegally contacted you did so in a willful or knowing manner, then this amount will be $1500 per call. Otherwise, the amount will be $500. Determining how much you may qualify for usually requires assistance from an experienced Arkansas robocall lawyer who understands how these cases work.
What If I'm On The "Do Not Call" List?
If you're on the Do Not Call list, then any call from a telemarketer or solicitor is prohibited from calling you, regardless of whether they're using an automated dialer or prerecorded message. These restrictions only apply to commercial calls. So for example, a volunteer for a political campaign is not required to check the Do Not Call list before making calls to check your voter registration status.
Taking Legal Action For Unwanted Robocalls
While you may be entitled to financial compensation for unwanted robocalls, receiving this compensation can be complicated. The Federal Communications Commission (FCC) and Federal Trade Commission (FTC) take complaints about these calls. You can report the calls to them and wait for a response, but there's no guarantee that these agencies will follow up on your complaints in a timely manner.
Filing a civil lawsuit on your own is often a much more efficient option. In order to do so, it's important to document as much as possible in relation to the calls you've received. This includes:
The dates and times that you were called
The number that called you
The phone you were called on
Details about the nature of the call (pre-recorded message, computer-generated voice, autodialer, text message, did you speak to a live person?)
The company that called you
The more information you provide, the easier it will be to build a strong case for a lawsuit.
Class Action Lawsuits For Robocalls
Robocall class action lawsuits are another option for securing financial compensation. These lawsuits have spread across the country as unwanted robocalls have spun out of control.
In one example, former Arkansas Governor Mike Huckabee was the subject of a class action lawsuit for robocalls in which his voice was used to promote a film. A federal judge levied a $32 million award to the victims of these calls.
Another example is a lawsuit over robocalls made by companies the Resort Marketing Group, Carnival, Royal Caribbean, and Norwegian Cruise Line after unwanted calls were made telling consumers that they "qualify for a free cruise." People who received these calls from between 2009 and 2014 could make claims for up to $900.
Our Arkansas Robocall Lawyers Can Help
If you're looking to get justice after being harassed by unwanted robocalls, our Arkansas robocall lawyers can help. Get in touch with us today and learn more about your legal options in a free consultation.