Are you being harassed by unwanted robocalls and robotexts. In Rhode Island, strong anti-robocall laws provide a valuable legal option for many robocall victims. You may be eligible to file a civil lawsuit for financial compensation.
$500 - $1,500 per illegal phone call or text
Stop the robocall harassment now
Find more info in a free consultation
Our committed Rhode Island robocall attorneys are here to help. Fill out our online questionnaire to see if you qualify to file a case.
We believe every citizen should feel empowered to take action on their own behalf.
— Laurence Banville, Esq.
"The Best."

Laurence is honest and professional, a real winner!
The Justice Guardians
Reviewed by
Eric R.
on .
Commercial calls that use autodialers and prerecorded messages are more than just annoying - oftentimes, they're also illegal. These calls are strictly regulated and restricted under a federal law called the Telephone Consumer Protection Act (TCPA), along with state laws in Rhode Island and many other states.
Filing A Robocall Lawsuit
If a company has used robocalls, text messages, or faxes to contact you without your express written permission, they have broken the law. Victims of these illegal robocalls may also recover $500 to $1,500 in financial compensation for each violation. Our Rhode Island robocall lawyers are prepared to help you recover every penny you deserve.
Robocall Laws In Rhode Island
Rhode Island has their own robocall laws, which apply in addition to the federal TCPA law. This means that citizens of Rhode Island are protected by both state and federal laws. If you've been subjected to illegal robocalls in this state, you could have grounds for a lawsuit and may have the option to file in either state or federal court.
According to Rhode Island laws on the use of prerecorded or synthesized voice messages:
Commercial telephone callers may not use or connect a telephone line to an automated dialing-announcing device (ADAD) unless:

The call recipient has knowingly or voluntarily requested, consented to, permitted, or authorized the receipt of the message; or
The message is immediately preceded by a live operator who is given consent before the message is delivered.

During calls where a message is preceded by a live operator, the operator must state the following at the beginning of the message:

The name of the business, organization, or other entity delivering the message;
The reason for the message;
The identity or types of goods or services being promoted by the message; and
If applicable, the fact that the message intends to solicit payments or collections of funds.
Many of these rules and restrictions are also included in the federal TCPA law.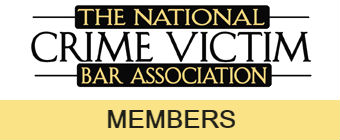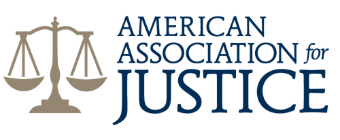 Illegal Robocalls Under The TCPA
The TCPA includes several rules, restrictions, and penalties for illegal robocalls. This law applies to companies and consumers in all 50 states.
According to the TCPA, robocalls to cell phones and commercial text messages are illegal without express written permission from the person receiving them.
If you've previously given express written permission, you have the right to revoke that permission at any time, in any reasonable manner. Companies that use robocalls are also required to provide an automated opt-out system at some point in the prerecorded message.
Additionally, this law prohibits the use of unsolicited faxes and commercial text messages without consent.
If you've received robocalls and never gave express written permission to the company that contacted you, you likely have a strong case for a lawsuit.
How Much Can I Recover In A Robocall Lawsuit?
Companies can be punished by $500 per each illegal robocall, text, and fax - but this amount triples to $1,500 per violation if the court finds that the company willfully broke the law.
Many companies break robocall laws on a regular basis, which means payouts can often reach into the tens of thousands of dollars, sometimes even reaching multi-million dollar verdicts in class action lawsuits.
You may have the option to file either an individual lawsuit or join a class action lawsuit - this is another decision best made with guidance from an experienced Rhode Island robocall lawyer.
How To File A Robocall Lawsuit In Rhode Island?
Because financial compensation is awarded on a per-violation basis, it's important to make sure you have the right evidence for every illegal robocall, text message, and fax you've received. We recommend gathering the following information as best you can:
Dates and times for all potentially illegal calls
The company or companies that contacted you
The type of phone where you received calls (cell phone/landline/both?)
If you revoked previously given express written permission, the dates that you did so
Was there a prerecorded message?

Did the message identify the caller and provide contact information?
Was an automated opt-out system provided?
Did you speak to a live operator at any point?

Any other details you remember
After you've compiled all of the information that you can, we recommend speaking with an experienced Rhode Island robocall lawyer. Our lawyers have experience with robocall lawsuits and can help guide you through each step of your case. To find out more about your options, get in touch with us today for a free consultation.