Alabama's strong anti-robocall laws prohibit any and all autodialed phone calls or text messages made in relation to a good or service. The law also allows private residents of Alabama to file civil lawsuits on their own behalf when the State's robocall regulations are violated.
Between $500 to $1,500 per legal violation
Stop the harassing phone calls or robotexts
You pay nothing until we secure compensation
Complete our online questionnaire today to see if you have a case. Our experienced robocall attorneys can help answer your questions. Contact us today for a free consultation.
Our experienced attorneys have the knowledge, skill and determination to get things done - at the negotiating table and in the courtroom.
— Laurence Banville, Esq.
"Thank you."

I could not be happier with the results.
The Justice Guardians
Reviewed by
Lane J.
on .
Have you been hounded by unwanted automated calls, or robocalls, from debt collectors, banks, student loan lenders, or anyone else who you did not give consent to call your phone? In many cases, these calls aren't just annoying, they're also illegal.
A federal law called the Telephone Consumer Protection Act (TCPA) legally prohibits these companies from using automated systems, including automatic dialers and prerecorded messages, to make phone calls to individuals who have not given express consent to receive them. If you've found yourself in this common and irritating situation, our Alabama robocall lawyers may be able to help you secure financial compensation from these parties.
When Can I Sue For Automated Calls In Alabama?
While we're all aware of how common automated calls are, many people may not realize the requirements that must be met in order for companies and collection agencies to make these calls legally. In order to legally use an automated system to call you, these parties must have something called "expressed written consent."
This means that you've explicitly given them written permission to call you. In the vast majority of cases, these companies have not received that permission. Do you enjoy unexpected phone calls from debt collectors, credit card companies, companies offering you a suspicious-sounding free cruise, or anyone else? The answer is likely no for you and everyone you know. Very few individuals give this express consent, yet a variety of companies and debt collectors continue to use these systems to harass people with unconsented calls.
If you've been harassed with robocalls, you likely have a case for a robocall lawsuit in Alabama.
[[[["field11","equal_to","Yes"]],[["show_fields","field12,field13,field23,field19,field16,field21,field20"],["show_fields","field17"],["show_fields","field18"]],"and"],[[["field11","equal_to","No"]],[["show_fields","field14"]],"or"],[[["field17","contains","Yes"]],[["show_fields","field29"]],"and"],[[["field18","contains","Yes"]],[["show_fields","field24"]],"or"]]
keyboard_arrow_leftPrevious
Nextkeyboard_arrow_right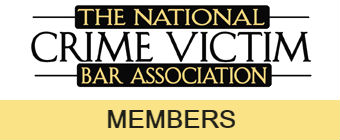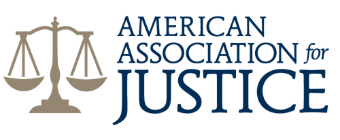 Are Automated Text Messages Illegal?
Yes - anytime a debt collector or company contacts you via your cell phone without your consent, they've violated the TCPA. This applies to unconsented phone calls as well as text messages.
Alabama State Law On Telemarketing
While citizens of all 50 states are covered under the federal Telephone Consumer Protection Act, Alabama also has its own state law regarding these calls, known as the Alabama Telemarketing Act. This law specifically bans automated calls related to goods and services. Parties who violate this law may face civil and criminal penalties from the state. Additionally, the person who has received these calls may have the option to bring a civil action for the recovery of actual damages outside of the damages recoverable under federal law.
How Much Money Can I Get In A Robocall Lawsuit?
Depending on the nature of the call, you're entitled to either $500 or $1500 per call.
If the call was unintentional (i.e. the agency or company was unaware that you have not consented to be called), then the penalty will be $500 per call.
If the party who called you was aware that they were violated the TCPA, then the penalty is $1500 per call.
As you can imagine, these damages can add up rather quickly. If you've received one unwanted call, odds are, you've received several others. However, most people aren't aware that these automated calls are illegal, or that they may be entitled to financial compensation.
Obviously, the parties who make these calls are prepared to fight the claims against them. For this reason, it's often necessary to seek guidance from an experienced Alabama robocall lawyer to get the damages you deserve.
What Kind Of Evidence Do I Need For A Lawsuit?
If you're considering taking legal action for illegal automated calls, it's important to have documentation which backs up your claim. You will need evidence of the calls you've received. In this day and age, it's easy to do this, especially when you've received unwanted cell phone calls or text messages. Your call history is logged in your cell phone, so you'll simply need to take screenshots of the calls, which will show the date and time of all of the calls you've received.
In some cases, if enough time has passed, you may not be able to locate these calls on your phone - but there are other ways of finding documentation. You can also obtain call records from your service provider. In many cases, this can be done online through your service provider's website.
If you need additional assistance, our robocall lawyers can help guide you through the process while speaking with you in a free consultation.