California robocall law prohibit most telemarketing calls and text messages unless the recipient has already provided their express written consent. Federal law allows private consumers to pursue compensation for any and all illegal robocalls.
Make the calls stop for good
Up to $1,500 for every unwanted call or text
You pay nothing until we secure compensation
Our experienced robocall attorneys can help. Fill out our online questionnaire to learn if you may be eligible to file suit.
Robocalls are an invasion of our fundamental right to privacy, but everyone can fight back.
— Laurence Banville, Esq.
"Caring & Compassionate."

Laurence and his team made the best of a bad situation.
The Justice Guardians
Reviewed by
Janice P.
on .
You're likely here because you've grown tired of receiving unwanted phone calls on your cell or landline. As internet technology has continued to develop over the past decade or so, telemarketers have taken advance of this technology by using automated dialing systems and computer-generated voices to spam millions of American consumers with unwanted robocalls.
We're all aware of how frustrating these frequent solicitations can be, but did you know that in many instances, these calls are also illegal according to both federal and state laws in California? If you've been hounded by automated calls and are looking for a way to get justice, our California robocall lawyers may be able to help you file a TCPA lawsuit.
When Can I File A Telemarketer Lawsuit In California?
A federal law called the Telephone Consumer Protection Act (TCPA) sets forth guidelines which telemarketers across the country are required to follow. Under this law, telemarketers are prohibited from the following:
Making calls using computer-generated voices or recordings.
Using an automated dialer to call cell phones.
Failing to keep a company-specific "do-not-call" list (DNC).
Failing to abide by the National Do Not Call Registry.
Calling residences before 8 a.m. or after 9 p.m.
Sending commercial faxes.
Text messages are considered the same as calls under this law. The only exception to these rules is if the person being called has given express written permission to receive these calls, which can be provided through handwriting or the submission of an electronic form.
However, consumers who have given permission (either knowingly or unknowingly) have the right to revoke this permission at any time.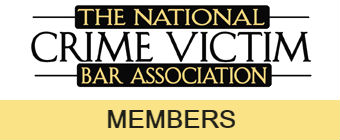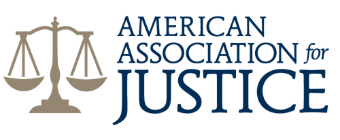 If you've received phone calls, text messages, or faxes using autodialers, artificial voices, or prerecorded messages and you did not consent to receive them, you may be eligible to recover between $500 and $1500 per unwanted contact.
Statewide California Robocall Laws
Like many other states, California has their own state robocall laws on the books. Here, robocalls are banned unless the person being called has consented or there is a preexisting business relationship between the two parties. Additional rules that apply to robocalls in California include:
A live person must speak and notify the recipient of the reason for the call and the organization making the call before the prerecorded message plays.
The person being called must consent to the message being played.
The caller must disconnect immediately after the prerecorded message plays or the recipient hangs up the phone.
Class Action Lawsuit Against The California Service Bureau
In December 2016, a class action lawsuit was filed against a company called the California Service Bureau. The plaintiffs allege that this company used automated dialing systems and prerecorded voices in an effort to scam consumers. The lawsuit claims that between June 9, 2012, and January 19, 2018, millions of calls were made to wrong numbers using autodialers and prerecorded voices without prior consent.
If you've been contacted by this company, you have two options:
You can do nothing and stay as a part of the class action lawsuit. If you do this, you'll need to wait for the court battle to play out. If the court decides to award compensation on a class action basis, you'll be eligible to make a claim for your money. However, staying in the class action lawsuit means you'll give up your right to file an individual lawsuit against the California Service Bureau.
You can opt out of the lawsuit, which must be done before March 20, 2018. If you take this route, you won't be able to recover your portion of the compensation if a verdict or settlement is reached in the class action lawsuit. However, you will keep your right to file your own lawsuit against the Defendant.
This case has yet to be brought to trial, so no decision has been made as to whether the company is at fault. No financial compensation has been awarded yet. If you have further questions about whether or not you should opt out of this lawsuit, our California robocall lawyers can help provide guidance in a free consultation.
How Do I Know If I've Received An Illegal Robocall?
There are certain signs that the party calling you has used an illegal autodialer to make the call:
You may hear a click sound on the other line, which could be the autodialer transferring the call to a live operator.
A delay between when you pick up the phone and when you hear a human voice also may signify the use of an autodialer.
An artificial voice is usually obvious and the use of these voices is always illegal.
Prerecorded messages are also always illegal.
Whether you've received one illegal call or dozens, we highly recommend speaking to one of our experienced California robocall lawyers about your legal rights. We can help you determine how many illegal calls you've received and seek the full financial compensation you're entitled to from companies that have broken robocall laws.