Louisiana's broad robocall laws were designed to protect residents from telemarketer harassment. But the robocalls and robotexts never stop. Federal and Louisiana law allow residents to file their own civil robocall lawsuits for compensation.
Between $500 and $1,500 per illegal call or text
Put an end to robocalls and robotexts for good
Find more information in a free consultation
Contact our experienced attorneys to learn more. Just fill out our online questionnaire to see if you qualify to file a case. Our lawyers can answer any questions you have.
Clients come to us with their problems. We try to solve them.
— Laurence Banville, Esq.
"Experienced & Knowledgable."

I would highly recommend the Justice Guardians.
The Justice Guardians
Reviewed by
Gina T.
on .
Every day, millions of American consumers suffer intrusions into their personal lives in the forms of unsolicited robocalls, text messages, and commercial faxes.
Robocall Lawsuits In Louisiana
Most of us never gave anyone permission to contact us this way, and many of us have even explicitly requested not to be contacted by placing our names on the National Do Not Call List. But the calls keep coming.
While you may feel powerless to stop unwanted robocalls, there is hope. A federal law called the Telephone Consumer Protection Act (TCPA) allows consumers to recover $500 to $1,500 in financial compensation for each illegal robocall, text, and fax they've received. Our Louisiana robocall lawyers can help you secure this compensation.
Are All Robocalls Illegal?
No, not all robocalls are illegal, but a significant number of commercial robocalls are. In order for a telemarketer, debt collector, creditor, or any other commercial party to call you with an automated dialer or pre-recorded message, they need your express written permission.
This means that these parties are required to obtain permission in writing and bearing your signature. This can come in the form of a paper form, a website form, or a telephone keypress. Most consumers have not given this permission to be called, but the law is violated every day.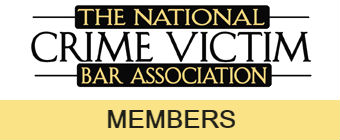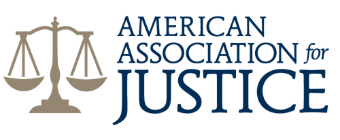 Even if you have given prior express written permission, you have the right to revoke that consent at any time and in any reasonable way. In fact, entities who make robocalls are now required to provide an automated opt-out mechanism during all prerecorded messages. But sometimes, even consumers who have opted out continue to receive illegal robocalls, text messages, and/or faxes.
The victims of these illegal calls can seek financial compensation by filing robocall lawsuits.
Louisiana Robocall Laws
Along with the TCPA, citizens of many states are also protected by state-level robocall laws. Citizens of Louisiana are protected under Chapter 8-B: Consumer Telemarketing Protection Act of 1991. According to this law:
It shall be unlawful for any person to use, to employ, or direct another person to use automated dialing equipment or a live operator to make calls for the purpose of advertising or solicitations under any of the following circumstances:

Consent is not received before the call.
Calls made before 8 am or after 8 pm .
Calls made on state holidays or Sundays.
The automated dialer will operate unattended.
The use of random or sequential dialing of phone numbers.
The automated dialer and prerecorded message player does not automatically end the call within ten seconds after the person called fails to give consent or hangs up
The prerecorded message fails to clearly state the name and phone number of the person or organization making the call within the first 25 seconds of the call and at the end of the call.
Because Louisiana has their own state robocall laws, you may have the option to file your lawsuit in either state or federal court. This is a decision which should be made with the guidance of an experienced Louisiana robocall lawyer.
How To File A Robocall Lawsuit In Louisiana
If you believe you've received illegal robocalls and you'd like to seek financial compensation, it's important to collect as much relevant information as you can. Remember that you're entitled to $500 to $1,500 for each and every illegal robocall, text, and fax you've received. This means you should gather the following information for every potential robocall violation:
Dates and times of the calls, texts, and faxes
The phone number(s) that contacted you
The phone number and type of phone on which you received the calls or texts
Specific details about the calls, including:

Was there a prerecorded message?
Did the prerecorded message give the name and phone number of the party making the call?
Was an interactive opt-out mechanism provided?
Was there a click, beep, or pause after answering before you were transferred to a live operator (signs of an autodialer)?
Did you continue to receive calls even after opting out?
After you've gathered as much information as you can, we highly advise speaking with an experienced Louisiana robocall lawyer. A lawyer with a track record of success in these cases can assist you with all aspects of your lawsuit and ensure that you recover the full amount you're entitled to. To learn more about your legal options, get in touch with one of our experienced Louisiana robocall lawyers today for a free consultation.