Harassed by robocalls or sales texts that aren't for you? You can stop the wrong number calls and win financial compensation. Contact our experienced attorneys today to learn more about your legal options. If you didn't consent in writing to receive robocalls or texts, they're almost certainly illegal.
Win between $500 and $1,500 per illegal robocall or robotext
Stop phone harassment and protect other consumers
You pay nothing unless we secure compensation
Our experienced attorneys can answer your questions and help you navigate the legal process. Fill out our online questionnaire to learn if you qualify for a lawsuit.
Robocalls are annoying. They waste your time, and are illegal without your consent. Its time to make them pay.
— Laurence Banville, Esq.
"Could Not Be More Grateful"

Laurence is a great friend and an outstanding attorney.
The Justice Guardians
Reviewed by
Anna S.
on .
Are you getting unwanted phone calls intended for someone else? You might be surprised to learn that, in most cases, these "wrong number" calls are actually illegal. Of course, we're not talking about private calls made between two individuals, but telemarketers and debt collectors are governed by a different set of rules.
Wrong Numbers, Consent & Telemarketing Rules
Most companies who make sales or debt collection calls use autodialer systems to do so. These computer programs store and dial phone numbers automatically without human intervention, allowing telemarketers and debt collectors to save on labor costs. Autodialers, however, also happen to be highly-regulated.
In most cases, it's illegal for a telemarketer to call your cell phone with an autodialer unless you've given the company your prior written consent to do so. Calls including prerecorded voice messages are treated similarly - without consent, they're illegal.
Most of us haven't given telemarketers our consent. That's especially true when the company is calling to speak with someone who we've never heard of. Moreover, for the purposes of federal law, voice calls and text messages are treated exactly the same, so most autodialed texts (or "robotexts") are illegal, too.
Recycled Cell Phone Numbers
Telemarketers, credit card companies and debt collection agencies have been struggling with this problem for years, because most wireless providers recycle phone numbers. You probably don't know it, but it's likely that your current cell phone number was owned by someone else in the past.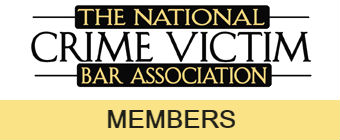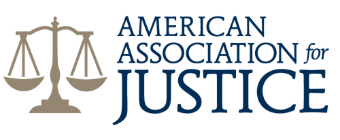 Nearly every major wireless service provider recycles phone numbers, giving numbers from past customers to new ones. That can create huge problems, especially when the number's previous owner owed someone money.
We've heard dozens of horror stories from people who were inundated by misdirected debt collection calls after they got a new phone number. Obviously, you don't owe that money, but telling the collection agency that they have the wrong number doesn't usually help anything. In most cases, the calls just keep coming and as they do, they get more aggressive.
Filing A Wrong Number Lawsuit Under The TCPA
Since most debt collection agencies use autodialer systems to make these calls, you might have legal options under the Telephone Consumer Protection Act (TCPA).
In 2017, health care debt collection agency NPAS Solutions agreed to settle a TCPA-related class action lawsuit for $1.4 million. In his initial lawsuit, a man accused NPAS of calling his cell phone multiple times and demanding to speak with someone named "Stephanie." Stephanie had debt in default, but the case's plaintiff, Charles T. Johnson, didn't. It was the wrong number, and Johnson was quick to inform a company representative of that fact. But NPAS didn't stop, Johnson claims.
The calls kept coming. So Johnson filed suit, arguing that NPAS Solutions had violated the Telephone Consumer Protection Act, along with the Fair Debt Collection Practices Act, by harassing him with "wrong number" collection calls.
You could do the same thing. If you're receiving "wrong number" calls from a debt collector or telemarketer, you may be entitled to substantial financial compensation.
The "Called Party" vs. The "Intended Recipient"
In order to call someone's cell phone using an autodialer or prerecorded voice messages, telemarketers need to obtain the person's written consent beforehand. If you don't give them consent, or at some point revoke your consent, they have to stop calling.
That's true even if the phone number's previous owner consented to receive robocalls. The company needs to obtain your consent; the consent of a prior owner isn't enough.
According to federal regulations, telemarketers and debt collectors need to obtain the prior express consent of the "called party." That's you, the actual person who answers the phone, not the call's "intended recipient" (likely the person who owned the phone number before you and may well have provided them with the appropriate consent).
The First Misdirected Call Is (Usually) Legal
As a result, wrong number telemarketing calls are almost always illegal, since there's no way for a telemarketer to have correctly obtained your consent if they think your phone number is still owned by someone else.
There's actually one exception to this rule: the first "wrong number" call. In 2015, the Federal Communications Commission (FCC) issued a declaratory ruling to clear this point up, the National Law Review writes. Obviously, there's no way for a telemarketer or debt collector to know that you're the new owner of a phone number until they actually call you to find out.
As a result, "callers who make calls without knowledge of [the phone number's] reassignment and with a reasonable basis to believe they have valid consent to make the call," the FCC says, "should be able to initiate one call after reassignment [...] to gain actual or constructive knowledge of the reassignment and cease future calls to the new subscriber." So telemarketers get one call, and only one call, to figure out that they've got the wrong number. After that, every call is illegal.
"Actual Or Constructive Knowledge"
FCC regulations, though, take an interesting perspective on the question of "actual or constructive knowledge." How do you know that you're calling the wrong number? The easiest way is to speak with the phone number's new owner.
But there are other clues to look out for, like the name provided in a voice mail greeting. According to the FCC, telemarketers who call the "wrong" number and hear an unexpected name in the voice mail greeting have received "constructive knowledge" that the phone's owner has changed.
This isn't a hard-and-fast rule. Maybe the name in the greeting is just a nickname for the person who consented to receive robocalls. In any event, telemarketers and debt collectors who call the "wrong number" have the burden to prove that they never received "actual or constructive" knowledge of the phone number's reassignment. You don't have to prove that they did.
Mistakes Are Illegal, Too
All this changes when a telemarketer actually calls the wrong number by mistake. That's a violation of the Telephone Consumer Protection Act, so callers can be held liable for misdialing a phone number and reaching you instead of the intended recipient. And, unlike the case of reassigned phone numbers, there's no "safe harbor" when it comes to misdialed ones. Telemarketers and debt collection agencies can be held accountable for the first incorrect call.
Damages For Wrong Number TCPA Violations
You can win a substantial amount of money by filing a "wrong number" lawsuit under the Telephone Consumer Protection Act. The law provides for statutory damages, which means that it tells you exactly how much each violation is worth.
As a basic rule, violations of the Telephone Consumer Protection Act are worth $500 in compensation, plus your attorneys' fees and court costs. If you received 40 illegal phone calls or robotexts, that's an award of at least $20,000 (assuming that you win the case, of course).
Things get more serious for "willful or knowing" legal violations. Every "willful or knowing" violation of the TCPA is equal to $1,500 in damages. In many cases, courts consider it "willful or knowing" when a telemarketer makes multiple "wrong number" calls to the same number, since it's clear that the marketer isn't properly guarding against wrong number calls in the first place.