Are you a Kentucky resident who is sick and tired of harassing robocalls? You can fight back. Kansas law allows individual citizens to pursue compensation on their own, by filing a civil lawsuit against telemarketers and scam artists.
Send telemarketers a clear message
Up to $1,500 in damages per illegal robocall or robotext
Learn more in a free consultation
Every robocall you receive could be worth up to $1,500. Are you being harassed constantly by robocalls and robotexts? Fill out our online questionnaire to see if you qualify to file a claim.
The civil court system only works when individuals stand up for their rights and fight.
— Laurence Banville, Esq.
"Strong & Experienced."

Laurence was always there to answer my question.
The Justice Guardians
Reviewed by
Stephanie G.
on .
While telephone harassment has been a major problem for decades, this issue has only gotten worse in the internet age. These days, telemarketers, debt collectors, creditors, scammers, and other parties have the capability to send out thousands of calls per day using automated dialers and pre-recorded messages.
Can Consumers Put An End To Robocalls?
Most of us are familiar with this nuisance, as just about everyone has received these calls at one point or another. For some unfortunate consumers, robocalls, commercial texts, and unsolicited faxes have become a daily annoyance.
It may feel like there's nothing you can do to make these calls stop, but there is. Both federal and state laws in Kentucky set restrictions on robocalls and allow consumers to recover $500 to $1,500 for each illegal call by filing robocall lawsuits.
Are Robocalls Illegal?
In most cases, yes, commercial calls using pre-recorded messages are generally illegal. Robocalls from candidates running for office, charities, or purely informational calls (such as a reminder for a doctor's appointment) are generally allowed. But calls from telemarketers, debt collectors, credit card companies, and businesses are prohibited without consent.
There is an exception if you have given express written permission to receive robocalls, but most of us have not done so. Even individuals who have not given such permission continue to be harassed by unwanted robocalls and pre-recorded messages.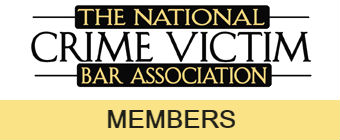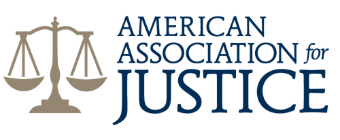 If you answer the phone and hear a pre-recorded message that you didn't give consent to receive, that call is illegal and you could have grounds for a lawsuit against the party that called you.
Kentucky Robocall Laws
In Kentucky, there are state laws which restrict the use of automated calling equipment. According to the Kentucky legislature on robocalls:
Autodialers can only be used when the person receiving the call consents to it;
Recorded messages must clearly state the name and phone number of the person or organization making the call within the first 25 seconds of the message and also at the end of the message. The phone number provided must be reachable during normal offices and answered by an agent who can provide information on the automated calls.
Automated calling equipment must end its connection within ten seconds after the person called fails to consent to hear a recorded message or hangs up their phone.
Automated dialers may not use random or sequential dialing of phone numbers, may not call phone numbers that have been omitted from the phone directory at a customer's request, and may not call hospitals, nursing homes, fire protection agencies, or law enforcement agencies.
Calls may only be made between 8:00 a.m. and 9:00 p.m.
Automated calling equipment may only operate when it is attended and may only be designed or installed so that it does not operate without an attendant.
Some of these restrictions are also covered under the federal Telphone Consumer Protection Act. Because Kentucky has their own state laws, you may have the option to file a robocall lawsuit in either federal or state court. This is a decision which is best made with guidance from an experienced Kentucky robocall lawyer.
Federal Robocall Law: Telephone Consumer Protection Act
Passed in 1991, the TCPA sets several restrictions and guidelines which callers in all 50 states must follow. This law has also been amended to keep up with the current technology that makes robocalls so common. The TCPA sets the following rules for commercial calls:
Automated dialing systems and pre-recorded messages can only be used to call customers that have given their express written permission.
Text messages are covered under the same rules as calls.
Unsolicited commercial faxes are banned.
An automated opt-out mechanism must be provided during pre-recorded messages, which allows the recipient to revoke their consent.
A previously existing business relationship is not an excuse to make a call without consent.
Consumers have the right to revoke consent at any time and in any reasonable way.
Each violation is punishable by $500 or $1,500 if the violation was willful, which can be directly recovered by the consumer.
Filing A Robocall Lawsuit In Kentucky
If you're considering filing a robocall lawsuit in Kentucky, we recommend gathering the following information before speaking with an experienced Kentucky robocall lawyer:
The dates and times you receive potentially illegal calls, texts, or faxes (take screenshots or obtain call records from your service provider).
The phone number(s) for every potentially illegal call or text you received.
The entity making the calls.
The phone number you received the calls on and the type of phone (landline or cell phone).
Specific details about the calls, including:

Was there a pre-recorded message?
Were there signs of an autodialer, such as a beep, click, or short pause?
Was an opt-out mechanism provided?
Did you continue to receive calls after opting out?
After you've gathered as much information as possible, we recommend speaking with one our experienced Kentucky robocall lawyers in a free consultation. We can help you determine how much compensation you may qualify for and represent you through all aspects of your lawsuit.