Nebraska's robocall laws provide strong protection to residents who are harassed by constant telemarketing calls. If you didn't give consent to receive robocalls or texts, you may be able to file a private lawsuit for significant financial compensation.
Up to $1,500 in damages for each illegal call or text
Put a stop to robocalls and robotexts for good
Contact us today to learn more
Fill out our online questionnaire to see if you have a claim. Our experienced Nebraska robocall lawyers are here to answer all of your questions.
I try to instill in our staff a deep care and compassion for our clients' problems.
— Laurence Banville, Esq.
"Terrific Service."

Laurence always had my back.
The Justice Guardians
Reviewed by
Jim P.
on .
Is there an adult left in the United States who isn't familiar with the problem of telephone harassment? If you own a phone, you've undoubtedly dealt with annoying robocalls, which use automated dialers and prerecorded messages to spam millions of consumers with commercial calls they've never asked to receive.
Filing A Robocall Lawsuit In Nebraska
You may have even received unsolicited text messages or faxes from telemarketers, businesses, debt collectors, and other entities. But did you know that many of these robocalls are more than just harassment - they're also illegal?
If you've received unsolicited robocalls, texts, or fax messages, you may have grounds to recover $500 to $1,500 for each illegal contact by filing a robocall lawsuit. Our Nebraska robocall lawyers are prepared to help you recover every cent you're entitled to.
Laws Against Robocalls
In Nebraska, certain types of robocalls are banned by both federal and state laws.
The TCPA: Bans On Robocalls At A Nationwide Level
A federal law called the Telephone Consumer Protection Act (TCPA) was passed by the US Congress in 1991, and this law bans certain kinds of commercial robocalls in all 50 states. This law also allows citizens of all 50 states to sue the companies that break this law and recover $500 to $1,500 or each illegal call, text, and fax they've received. This means individual lawsuits can yield many thousands of dollars or more, and class action lawsuits often result in multi-million dollar payouts to numerous plaintiffs.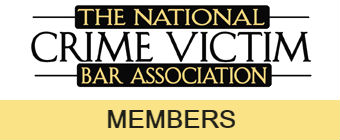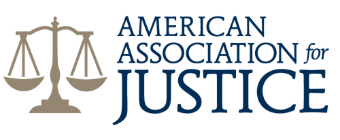 According to the TCPA, robocalls are illegal unless the person being called has given the company calling express written permission to do so. This means that if you've received robocalls or commercial texts or faxes but never gave permission through a paper form, website form, email, or voice recording, the company that has contacted you has broken the law and can be held financially liable.
Previously, a prior existing business relationship was an exemption to this rule. However, that exemption was removed in 2013 amendments to the TCPA. This means that even if a previously existing business relationship exists between you and the company calling you, they are still not permitted to robocall you without express written permission.
Other Restrictions Under The TCPA
Other rules and restrictions covered by the TCPA include:
Text messages are the same as calls.
Unsolicited commercial faxes are illegal.
Prerecorded messages must identify on whose behalf the call is being made and contact information must be provided.
Prerecorded messages must include an automated opt-out system which allows the person being called to revoke any previous express written permission.
Permission can be revoked in any reasonable way, at any time.
If a call is made to a wrong number, the calls must stop after the first attempt.
State Robocalls Laws In Nebraska
Nebraska and many other states have statewide laws which also regulate and restrict robocalls. This means that if you've been victimized by telephone harassment in Nebraska, you may have the option to file a lawsuit in either state or federal court. Making this decision is best made with guidance from an experienced Nebraska robocall lawyer.
In Nebraska, commercial callers are legally required to follow these state robocall rules:
Automated calls must state the identity and phone number of the caller.
Calls may not be made between 9 pm and 8 am local time for the person being called.
The person making the call must file a copy of the message within 24 hours of making the call.
Filing A Nebraska Robocall Lawsuit
If you're ready to fight back against the companies that have harassed you with unwanted and illegal robocalls, text messages, or faxes, it's important to take your case seriously. Like any other lawsuit, it's best to take legal action with the guidance of an experienced lawyer in your state.
Additionally, it's important to gather as much evidence you can so that you can properly document every violation. This may include:
Dates and times you were called, ideally with call records or screenshots of your call history.
The name of the companies that contacted you, along with their contact information.
The number of times you received robocalls, texts, or faxes.
The type of phone you were contacted on (cell phone, landline, or both).
Specific details about the potentially illegal contacts, including:

Was there a prerecorded message?
Was an opt-out system provided?
Was contact information provided?
Did you hear a click, beep, or pause after answering?
Did you ever speak with a live operator?
Did you revoke consent but continue to receive calls?
Were there any wrong-number calls intended for someone else?
Anything else you recall.
After you've gathered this information, we recommend speaking with one of our Nebraska robocall lawyers in a free consultation. We can help answer any questions you may have about your case and help guide you through each step of filing a lawsuit and securing the full financial compensation you're entitled to.