In Minnesota, residents are granted broad powers to hold telemarketers and scammers accountable for placing illegal robocalls and texts. Minnesota residents can file private civil lawsuits or class action lawsuits to pursue financial compensation.
Stop the calls for good
Up to $1,500 in damages per illegal call or text
Contact our attorneys for more information
Learn more about your legal options in a free consultation. Just complete our online questionnaire to see if you qualify for a robocall lawsuit.
Private individuals have every right to file suit when their interest to privacy and sanity has been violated by constant robocalls.
— Laurence Banville, Esq.
"Highly Recommended."

Laurence's team responded to my questions within minutes!
The Justice Guardians
Reviewed by
Jeffrey C.
on .
Have you been harassed by debt collectors, telemarketers, credit card companies, scammers, or anyone else who you believe is using an autodialer, prerecorded messages, or computer-generated voices?
Filing A Minnesota Robocall Lawsuit
Most of us have received these calls at one time or another, and many American consumers are hounded by robocalls on a daily basis - sometimes several times a day. Robocalls, unsolicited text messages, and commercial faxes have become such a common nuisance that laws have been passed against them.
If you never gave prior express written consent to be contacted this way, you could have grounds for a lawsuit against the parties that have contacted you. Each illegal call, text, and fax is eligible for $500 in compensation. If these contacts were made in willful violation of the law, you could recover $1,500 for every violation.
What Is Express Written Consent?
Telemarketing calls which use automated dialers or prerecorded messages are only legal if the recipient of the call has given prior express written consent. This means that the person being called must have given permission in writing in an agreement which bears their signature and clearly states that they authorize the telemarketer to use automatic dialing systems or prerecorded messages to their phone.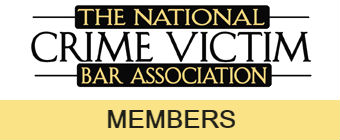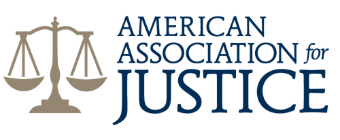 This consent does not have to be made through a paper form - some acceptable forms of express written consent include:
Email
Website forms
Text messages
Telephone keypresses
Voice recording
These forms of consent are acceptable as long as other requirements are fulfilled, such as mandatory disclosures, phone number identification, and clear authorization by the person giving consent.
Revoking Consent
In June 2015, the FCC passed a Declaratory Ruling and Order which allows consumers to revoke any prior express written consent at any time in any reasonable way. Companies are also required to provide an automated opt-out mechanism if they're using prerecorded messages. If you revoke your consent and calls continue to come in, you likely have grounds for a lawsuit against the company calling you.
TCPA Guidelines and Restrictions
A federal law called the Telephone Consumer Protection Act (TCPA) requires commercial callers to abide by certain rules, including:
Calls cannot be made before 8 am or after 9 pm.
Automated calls and prerecorded messages are illegal without prior express written consent.
Text messages are considered the same as phone calls.
Unsolicited commercial fax messages are illegal.
When prerecorded messages are used, the following rules must be followed:

At the beginning of the message, the identity of the business, person, or other entity making the call must be identified.
The phone number and address of the caller must be identified at the beginning of the message.
The call must be terminated within 5 seconds of the recipient hanging up

A prior business relationship is not an excuse for making a robocall without consent.
Wrong number calls to a reassigned number must stop after the first call.
Minnesota Robocall Laws
Minnesota also has their own state laws regarding robocalls and prerecorded messages. This means that in Minnesota, you may have the option to file a lawsuit in either federal or state court. This decision is best made with the guidance of an experienced Minnesota robocall lawyer.
According to Minnesota's state robocall laws:
A caller may not use an automatic dialing device unless:

The recipient has knowingly or voluntarily consented to receive the call, or
The message is immediately preceded by a live operator who obtains consent before the prerecorded message.
The operator must state the name of the caller and the reason for the message.
How Do I File A Minnesota Robocall Lawsuit?
Building a solid case for a lawsuit is all about providing enough evidence. If you believe you've received illegal robocalls, text messages, or commercial faxes, you should record the following information before speaking with an experienced Minnesota robocall lawyer:
The dates and times you were called (take phone screenshots or ask for call records from your service provider)
The phone number(s) that made the calls, texts, or faxes
The phone number and type of phone you received the calls on (cell phone or landline?)
Specific details about the unwanted contacts, such as:

Did you receive calls, texts, faxes, or a combination?
Was there a prerecorded message?

Was the identity of the caller given?
Contact information for the caller?
Were you ever connected to a live operator?
Was an automated opt-out mechanism provided?

Was there a click, beeping noise, or pause before being connected to an operator? These are signs of an autodialer.
After you've gathered this information, we recommend speaking with one of our Minnesota robocall lawyers in a free consultation. We can help you determine if you should file in federal or state court, whether you should file your own lawsuit or join a class action, and assist you through each step of the process as you seek financial compensation.