Illinois residents are granted strong legal protection against unwanted telemarketing calls and robotexts. If you didn't provide consent to receive robocalls, you're rights are being violated. Filing a lawsuit may be the solution.
$500 to $1,500 in damages per illegal robocall or robotext
Stop harassing phone calls and texts for good
You pay nothing until we secure compensation
Complete our online questionnaire to learn if you qualify for a lawsuit. You can learn more about your legal options in a free consultation - at no charge and no obligation.
Our Illinois team is more than ready to help robocall victims reclaim their sanity and privacy.
— Laurence Banville, Esq.
"Great Help."

Laurence was always there to answer my questions.
The Justice Guardians
Reviewed by
Alan R.
on .
Are you one of the millions of Americans frustrated with unwanted robocalls, texts, or junk faxes from debt collectors, solicitors, advertisers, and others? In many cases, these annoying contacts are made even when we have not given permission to receive them.
Federal & Illinois Law On Robocalls
Sometimes, people who have placed their names on the National Do Not Call List (DNC) still receive unwanted communications from a variety of parties. But even if you're not on the DNC list, many robocalls, texts, and faxes are in violation of a federal law called the Telephone Consumer Protection Act.
Consumers who have been victimized by these illegal communications may qualify for $500 to $1,500 for each violation by filing robocall lawsuits in Illinois and across the country.
When Can You Sue For Robocalls?
The TCPA sets forth several guidelines which all solicitors, debt collectors, advertisers, and other callers are required to follow. This law was passed by Congress in 1991, and in the decades since then, technology has made it easier than ever for individuals, companies, and agencies to spam huge numbers of people with unwanted robocalls, texts, and faxes.
If any of the following applies to your situation, you may have grounds for a lawsuit against the entity that contacted you illegally:
You received calls before 8 a.m. or after 9 p.m. local time.
You received a call using an artificial voice or prerecorded message when you did not give the entity calling permission to call you.
You received a call made using an autodialer when you did not give permission (autodialers are extremely common these days).
You've received telemarketing calls even though you're on the National DNC List or the DNC list of the company that called you.
You've received text messages you did not consent to receive.
Most telemarketing and robocalls that you did not give express written permission to receive are illegal under the TCPA.
If you think you may have a strong case for a robocall lawsuit, our Illinois robocall lawyers can help you fully understand your legal options in a free consultation.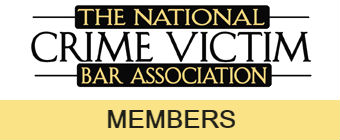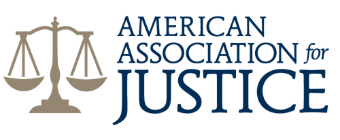 How Much Money Can I Get For Illegal Robocalls?
The penalty for illegal robocalls, texts, and faxes is either $500 or $1,500 per violation. If the violation was made unknowingly, then the penalty is $500. If the court determines that the violation was willful and that the entity making the violation was aware that they were breaking the law, then the penalty is $1,500. Because the entities who commit these violations often do so on a frequent basis, eligible compensation can easily add up to several thousands of dollars, even as much as five figures or more.
Robocall Class Action Lawsuits
Because illegal robocalls are often made to thousands or even millions of people, it's common for plaintiffs to band together and take joint legal action, otherwise known as a class action lawsuit. In these cases, multi-million dollar verdicts and settlements are often reached, and all individuals who have been affected by the TCPA violations split the payout.
Determining whether an individual lawsuit or class action lawsuit is the best course of action for you usually requires an overview of your case by an experienced robocall lawyer.
State Illinois Robocall Laws
The TCPA is a federal law which covers citizens of all 50 states, but Illinois and many other states also have their own statewide legislature which regulates phone calls made by telemarketers, debt collectors, and others.
In Illinois, the Automatic Telephone Dialers Act sets the following guidelines:
No person is permitted to use an autodialer to place phone calls between the hours of 9 p.m. and 9 a.m.
All autodialers must disconnect within 30 seconds after the end of the call by the subscriber or the autodialer.
In cases where disconnection within 30 seconds is not technically possible, the autodialer must use a live operator who states their name and the name, address, and phone number of the entity being represented and the reason for the call, and ask at the beginning of the call if the person being called consents to hear a prerecorded message.
Autodialers may not be used to dial numbers determined by successively increasing or decreasing integers.
Autodialers may not be operated in a way which impairs the function of a caller ID when the solicitor's equipment is capable of displaying the solicitor's phone number.
There are a few exceptions to these guidelines:
Calls made in response to an express request of the person being called are permitted.
Calls made to a person who has a prior or existing business relationship with the caller are permitted.
Calls made on behalf of any political, charitable, public opinion polling, research survey, or radio or television broadcast rating organization are permitted.
Do I Need A Lawyer To Get Financial Compensation?
While you're permitted to seek financial compensation for illegal robocalls on your own, it's usually best to seek guidance from an experienced robocall lawyer in your state. Our Illinois robocall lawyers can help you gather all of the evidence you need for a claim, determine if you'd be better off filing in federal or state court, advise you on whether you should file an individual or class action lawsuit, and assist you with everything else related to your case. The companies who make these calls often have the legal resources to fight claims in court, so having your own lawyer by your side is often the best way to ensure that you recover the full financial compensation you're entitled to.