Indiana has some of the strongest anti-robocall attorneys in the nation. In fact, Indiana residents can hold telemarketers and scam artists to a higher standard than is prescribed by federal law. If you're receiving robocalls or robotexts that you didn't consent to beforehand, your rights are being violated.
Stop unwanted calls and text messages
Up to $1,500 in compensation per illegal phone call
Learn more today in a free legal consultation
Want more information on your legal options? Fill out our online questionnaire to see if you qualify for compensation. Our experienced robocall team can answer all of your questions.
Excellent legal representation begins with two things: trust and understanding.
— Laurence Banville, Esq.
"Highly Recommended."

I filled out the form and got a response right away!
The Justice Guardians
Reviewed by
Nancy M.
on .
Indiana imposes strict penalties on businesses and individuals who violate the State's strict anti-robocall laws. Indiana's Attorney General can sue telemarketers in a civil lawsuit, pursuing damages up to $10,000 for an initial violation and $25,000 for each subsequent violation, but individual residents of the State can file their own civil lawsuits, too.
Who Can File A Robocall Lawsuit?
The federal Telephone Consumer Protection Act creates a private right of action, empowering private citizens to enforce the law on their own.
In a robocall lawsuit, plaintiffs can secure up to $500 in compensation for every illegal phone call they receive, or claim their actual monetary losses, whichever amount is greater. And telemarketers who "willfully" violate the law could be on the hook for up to $1,500 in civil damages - per illegal call!
Indiana Laws On Telemarketing
Indiana was one of the first states in the nation to implement strong robocall regulations.
In 2002, the State's legislature enacted its Telephone Privacy Law, creating a statewide Do-Not-Call Registry to compile phone numbers and stop telemarketers from harassing consumers with unwanted robocalls. That was a full year before the Federal Trade Commission would establish the national Do-Not-Call Registry.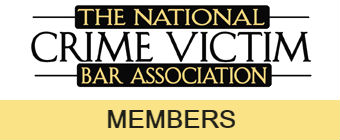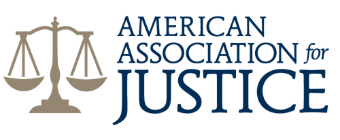 And, while most states phased out their own Do-Not-Call lists after the federal government began maintaining one, Indiana is one of only 12 states to have continued enforcing its own state-specific registry, the National Association of Attorneys General reports.
Indiana's Strong Consumer Protections Are Here To Stay
Today, Indiana remains on the forefront in the fight against robocalls, prohibiting virtually every automatically-dialed phone call and strictly regulating the use of automated voice messages. Perhaps even more important, numerous courts have held that Indiana's broad consumer protections can't be overruled (or "preempted") by the comparatively-narrow Telephone Consumer Protection Act, the federal law passed in 1991 to cut down on the use and abuse of automated dialing systems on a national level.
Political Campaign Calls
One notable point of distinction between Indiana's law and federal regulation, relevant in a case that almost reached the US Supreme Court, is on the question of automated political calls. Federal law allows political campaigns and their contractors to place autodialed calls to landline phones, even without the recipient's prior express consent. Indiana law doesn't.
Without your prior consent, campaigns and their telemarketing companies aren't allowed to robocall you in Indiana, with very few exceptions. In fact, Indiana's strict prohibition on political campaign calls was actually upheld in a federal appeals court, the United States Court of Appeals for the Seventh Circuit, winning out over a legal challenge leveled by Patriotic Veterans.
Federal Court Upholds Indiana's Strict Robocall Rules
In 2010, the nonprofit argued in a lawsuit against Indiana's Attorney General that the State's robocall restrictions violated the First Amendment of the Constitution. In its ruling, the Seventh Circuit Court of Appeals disagreed, holding that the government has a valid and substantial interest in regulating nonconsensual autodialed phone calls.
After the Supreme Court of the United States refused to hear Patriotic Veterans' appeal of the ruling in 2017, the law's interpretation was solidified, ensuring everyone in Indiana had strong legal protection against unwanted telemarketing calls and robotexts.
Federal Law Does NOT Preempt Indiana State Law
At the same time, the Seventh Circuit Court of Appeals ruled unequivocally that, where Indiana's broad robocall restrictions conflict with federal law, the stricter, State-specific rules should apply.
That means telemarketers, debt collectors and other people who abuse robocalling systems to harass Indiana residents can be held to a higher standard of liability than telemarketers who call residents of almost every other state of the Union.
Protection Across State Lines
This protection of Indiana residents even crosses state lines; Patriotic Veterans is based in Illinois, but that didn't matter to the Court of Appeals. People in Indiana are protected against robocalls, the Court suggested, even when those calls are placed by businesses outside the State.
Live Operators MUST Introduce Prerecorded Voice Messages
Indiana's robocall laws are significantly stronger than the Telephone Consumer Protection Act. Another area of conflict is found in the way telemarketers are allowed to call you using a prerecorded voice message.
In Indiana, a live operator must obtain your consent before a voice message can be lawfully played. In other words, every robocall should start by connecting you to a real person, rather than a prerecorded voice message, unless you've already given the caller your express consent. Federal law doesn't contain a similar requirement.