The Telephone Consumer Protection Act empowers private individuals to stand up against telemarketing harassment. Businesses break the law every day by sending illegal robocalls and texts, but you can fight back.
$500 minimum per robocall
Up to $1,500 per unwanted call
Stop the calls and take power
Our experienced robocall attorneys are here to help. Contact us today to learn more about your legal options and rights in a free consultation.
Unless you've consented to receive it, every robocall you get is almost certainly illegal. You can do something about it.
— Laurence Banville, Esq.
"Great Attorneys!"

Laurence and his team were extremely knowledgable.
The Justice Guardians
Reviewed by
Lauren D.
on .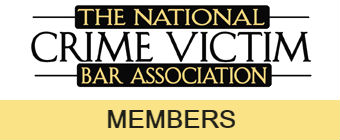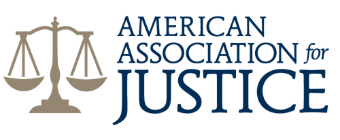 Getting marketing calls that you didn't consent to receive? Those calls might be illegal, and you may be in line to secure financial compensation. A federal law known as the Telephone Consumer Protection Act makes it illegal for telemarketers, debt collectors, credit card companies and call centers to harass consumers with calls.
It also gives private citizens the right to secure financial damages when their privacy rights have been violated. That means you might be able to win significant compensation, up to $1,500 per illegal phone call or text message, and force the company to stop harassing you.
Yes, You Can Sue For Unwanted Phone Calls.
It's almost always against the law for a telemarketer to call your cell phone, particularly when the company is using an autodialer to "robocall" consumers. It's probably illegal for them to call your landline, too.
Even so, businesses routinely flout the law. In fact, illegal telemarketing is the number one complaint reported to the Federal Communications Commission (FCC), according to Ajit Pai, the agency's chairman.
Enforcing The Law: Filing A Private TCPA Lawsuit
Now that you understand the law on telemarketing calls, what can you do about it? Like us, you've probably fielded a number of calls recently that seemed suspicious.
Maybe you got a call that was obviously pre-recorded at your home. Or your cell phone has been slammed by telemarketers. Or, like millions of other Americans, you're still getting calls from "Rachel from Cardholder Services" to help you reduce your debt. Whatever the details, somebody's breaking the law. You can make them pay.
Both the Federal Communications Commission and the Federal Trade Commission handle consumer complaints about illegal telemarketing scams. So one of your options is to report the illegal activity and wait. Whether or not a federal agency will actually pursue your case, however, is an open question. And whether or not you ever hear back from them is a separate question.
Financial Compensation For TCPA Violations
Alongside these institutional remedies, the Telephone Consumer Protection Act gives you, as a private citizen, the power to enforce the law on your own. If your rights have been violated, you have the ability to file a private civil lawsuit against whoever is calling you, force them to stop and demand financial compensation:
$500 per violation of the TCPA or actual monetary losses, whichever is greater
$1,500 for every willful violation of the TCPA
Seek an injunction, a court order forcing the violator to stop
To secure compensation, however, you'll have to build a case. And the most important part of building a viable TCPA lawsuit, from a consumer's point of view, is to keep records. In court, you'll have to prove that a telemarketer, debt collector or other company violated your legal rights by breaking the Telephone Consumer Protection Act. That means you'll need evidence.
Building A Strong Robocall Case
Keep a list of every suspicious telemarketing call you receive:
Date you were called
Number that called you
Phone on which you were called

Cell phone?
Landline?
VOIP (Voice over Internet Protocol, a phone call made over the internet)

Nature of the call

Pre-recorded voice message?
Artificial computer-generated voice?
Autodialer (listen for a moment of silence or a loud click before the machine forwards you to a live representative or pre-recorded message)?
Text message?
Live representative immediately responded?

Company that placed the call (telemarketers are required by federal law to provide their contact details)
Those are the essential details that you'll need to record. Next, take more general notes on the call. Did you speak to a representative? If so, try to ask for their name. Take that down later to help with a legal investigation. And remember, you should always ask the representative to stop calling you. If you ask them to stop, they are required by law to put your number on an internal do-not-call list. If they call you again, that could mean extra damages in a lawsuit.
Robocall Class Action Lawsuits
In many cases, TCPA lawsuits take the form of a class action, in which several "representative" (or "lead") plaintiffs stand in for a wider category of consumers. Filing suit on your own for a $500 monetary award might not make a lot of sense. Class action allows hundreds or thousands of people who have been injured in a similar way (like having their privacy rights violated by telemarketers) to band together, share the costs of litigation and pursue justice as a group.
How The Telephone Consumer Protection Act Works
In 2014, the FCC received over 96,000 complaints from the public about violations of federal Do-Not-Call restrictions, more than any other source of reports. That's true despite the fact that nearly 80% of Americans have signed up to the National Do-Not-Call Registry, which should prevent most of this harassment.
Taking Action Against Telemarketer Harassment
So what can you do about it? Take action yourself. The Telephone Consumer Protection Act gives you the power to sue the people who are harassing you.
If you received an illegal sales call, you may be able to file a civil lawsuit and demand compensation. The TCPA grants you an award of $500 for every illegal telemarketing call you get. That penalty is ramped up to $1,500 if the Court determines that the violation was willful or knowing. Obviously, the damages can build up quickly, especially in the age of autodialer and predictive dialer technology, which allows telemarketers to automatically dial phone numbers.
Interested in learning more? Here's how robocall lawsuits work under the Telephone Consumer Protection Act.
TCPA Violations & Your Rights
The digital revolution has afforded scam artists, unscrupulous marketers and other fraudsters, both domestic and international, a range of new options to swindle and harass anyone who has a phone. Using current autodialer technology, a single illegal telemarketer can fire off around 1 robocall per minute. The machine or software does all the work. Just attach a pre-recorded sales message and you could make 1,440 calls every day, since machines don't have to take breaks.
Enter the Telephone Consumer Protection Act, or TCPA. In 1991, Congress took action to end the epidemic of telephone harassment, passing a federal law that restricted telephone solicitation (telemarketing) and tried to curb the abuse of automated dialing technology.
Illegal Activity Under TCPA
The TCPA made it illegal for telemarketers to:
Call residences before 8 a.m. or after 9 p.m. (local time)
Call a residence using an artificial voice or pre-recorded message
Use an autodialer, artificial voice or pre-recorded voice to call a cell phone (this effectively makes it illegal for telemarketers to call a cell phone, since the vast majority use autodialers to make their calls)
Use an autodialer, artificial or pre-recorded voice to call an emergency line (911), a hospital emergency room, a doctor's office, a hospital, a health-care facility, an elderly room or any service for which the recipient is charged for accepting the call
Using an autodialer to simultaneously engage two or more phone lines at a business with multiple phone lines
Send unsolicited advertising faxes
Get a sales call before 8 a.m. or after 9 p.m.? That's illegal. Get a telemarketing call to your home phone? That's probably illegal. And most calls that sound like a robot are illegal, too. All of this might be surprising. Chances are you probably get one or two robocalls every day. But it's true. Those calls are almost always illegal. And those companies owe you money, which you can secure by filing a civil lawsuit.
Autodialer Restrictions
As we can see, a lot of these regulations apply specifically to the use of autodialer and predictive dialer systems. It can be hard to know whether or not you've been called using an autodialer, so spotting violations of the law is often difficult.
Most Telemarketers Today Use Autodialers
Keep in mind, however, that autodialers make it massively more efficient for debt collectors, telemarketers and scam artists to call you. That sort of efficiency has been hard for companies to deny. Most businesses that make sales calls use autodialers, which means that most telemarketers who call you on your cell phone are breaking the law.
And since using pre-recorded messages is also really efficient (because you don't have to pay a call center worker), most calls that don't quite sound human are probably a legal violation as well.
Autodialers are just a technology that makes it easy to dial numbers quickly; it doesn't have anything to do with who's on the line after you pick up. Even if you end up talking to a real person, it's very likely that a sales call was made using an autodialer.
Compliance Obligations
The Telephone Consumer Protection Act also placed new obligations on telemarketers, debt collectors and call center owners. Under the TCPA, anyone who wants to make sales calls has to:
Comply with the National Do Not Call Registry
Maintain an internal Do Not Call list of people who have asked not to be called; the consumer's request must be honored for a minimum of five years
Secure a recipient's express written consent (can be a check-box online) or recorded oral consent before sending a pre-recorded call to a residential number or either an autodialed or pre-recorded call or text to a cell number
Provide their name, the name of the person or entity on whose behalf the call is being made and a telephone number or address at which the person or entity (not the caller, but the entity who stands to benefit from the call) can be reached
The Telephone Consumer Protection Act applies equally to telemarketing calls and faxes, both those made from inside the US and those placed from outside the country. This fact was made explicit in the 2003 CAN-SPAM (Controlling the Assault of Non-Solicited Pornography and Marketing) Act.
The National Do Not Call Registry
The National Do Not Call Registry was put into place on June 27, 2003, but it was actually created by the Federal Trade Commission, not the Federal Communication Commission. While Congress originally delegated the job of do-not-call regulations to the FCC, the agency took an ineffective, piecemeal approach to the task.
Instead of establishing a national list, the FCC put in place the requirement that obliges telemarketers to create internal company-specific DNC lists. It didn't really work, though, because consumers had to tell each individual telemarketer not to call them.
On The Registry? Here Are Your Rights.
That just wasn't proactive enough, so the FTC, in 2003, stepped in to create the National Do Not Call Registry. In essence, the National DNC Registry created a database of consumers who didn't want to be contacted by telemarketers. Commercial telemarketers (people trying to sell a good or service) are prohibited from making unsolicited sales calls to these people.
Once a phone number (either cell or landline) goes on the registry, telemarketers have a max of 31 days to stop calling it.
Registration is permanent (As of February 2008, when the Do-Not-Call Improvement Act of 2007 went into effect. Initially, numbers only went on the registry for five years.)
Shortly after its announcement, the Do Not Call Registry was challenged in a lawsuit from telemarketing companies. These industry players argued that the registry couldn't be implemented, since Congress had never given the FTC any authority to regulate telephone sales calls. To work around this problem, Congress passed an act (the Do-Not-Call Implementation Act of 2003), giving the FTC specific jurisdiction over the issue. That made it official and enforcement began on October 1, 2003.
Exceptions To The DNC Rules
Despite the broad protection promised by the Do Not Call Registry, a number of exceptions have been built into the law for calls made to residential landlines. For one thing, the NDC Registry only covers personal calls. It doesn't apply to calls made to business lines or business-to-business calls. Here are a few organizations who might still be able to call you, even if you've put your residential number on the list:
Political organizations
Tax-exempt non-profit organizations
Organizations and individuals conducting surveys
Market research companies
Debt collectors (primary creditors and debt-collection agencies, both of whom are governed by a different law, the Fair Debt Collection Practices Act, which restricts their activity)
But just because these organizations are exempt from the Registry's requirements doesn't mean they don't have to follow a specific set of rules.
For exempt entities, all pre-recorded calls must "identify the caller at the beginning of the message and include a contact phone number," FCC says. It's important to remember that these exceptions only apply to calls made to a landline.
Cell Phone Regulations
Where your cell phone is concerned, it's a different story. Your written or oral consent is required for all autodialed or pre-recorded calls or texts made to a wireless number, regardless of the source.
The only exceptions to that last rule are for emergency information calls, like school closing announcements and, per order of the FCC, robocalls "made solely to collect a debt owed to or guaranteed by the United States." Thus federal contractors, including federal debt collectors, are not bound by the consent requirement, though their activity is capped at three calls to the same number in a month.
The Junk Fax Prevention Act
The Telephone Consumer Protection Act explicitly outlawed the practice of junk faxing, in which telemarketers sent unsolicited advertisements to recipients via fax (and, consequently, shifted the cost of printing these ads, which were substantial in the late-1980s and 1990s, onto the recipients). In fact, the TCPA basically outlawed any form of unsolicited marketing via a fax machine:
the use of any telephone facsimile machine, computer, or other device to send an unsolicited advertisement to a telephone facsimile machine
Anyone who sends a fax needs to include a phone number and source name on each faxed page. In 2005, Congress passed the Junk Fax Prevention Act, amended the TCPA to create an exception for unsolicited advertisements faxed by senders who have an "established business relationship with the recipient."
The junk fax laws are enforced through a combination of FCC action and private litigation. Through a civil lawsuit, plaintiffs can secure $500 in damages per violation or actual monetary losses, whichever is greater. Civil damages up to $1,500 per violation are available if the violation is deemed "willful."
Contact A Robocall Attorney
Think you have a case? Contact our experienced robocall attorneys today to learn more about your legal options. Our lawyers offer free consultations, so you can find more information at no cost and no obligation. Just call us or complete our contact form now to start the process.