In New York, telemarketers are obligated to uphold a wealth of rigorous robocall laws. New York State law allows residents to file private robocall lawsuits when their rights have been violated.
Up to $1,500 in compensation for each illegal act
Put an end to unwanted robocalls and robotexts now
Stand up for your rights and win financial damages
Our committed New York robocall attorneys are here to help. Complete our online questionnaire to find out if you have a case. Learn more about your options in a free legal consultation.
Robocallers steal far more than our privacy with their harassing calls. It's time to fight back.
— Laurence Banville, Esq.
"Highly Recommended."

Laurence was sent from above to help my family.
The Justice Guardians
Reviewed by
Alistair W.
on .
We all know how annoying telemarketers can be. For some of us, unwanted automated calls from bill collectors, credit card companies, student loan lenders, solicitors, and others are a daily nuisance. But did you know that robocalls, automated text messages, and spam faxes are frequently in violation of federal law?
Robocall Lawsuits In New York
A law called the Telephone Consumer Protection Act (TCPA) is designed to protect consumers from harassment by parties using automated dialing systems, computer-generated voices, spam text messages, and faxes.
Furthermore, this law also provides opportunities for financial compensation for the victims of these unwanted calls, texts, and faxes. If you've been harassed by telemarketers who have violated the TCPA, you could have grounds for a New York robocall lawsuit.
How The TCPA Protects Consumers
The TCPA has several general provisions which apply to all consumers, except for those who have given prior consent. These provisions include:
Solicitors are prohibited from calling residences before 8 a.m. or after 9 p.m.
Solicitors must keep and maintain a do-not-call (DNC) list of consumers who have requested not to be called; these requests must be honored for 5 years.
Solicitors must honor the national DNC list.
When making calls, solicitors must provide their name, the name of the person or entity on whose behalf they're calling for, and a phone number or address where that person or entity can be contacted.
Artificial voices and recordings are prohibited in solicitations to residences.
Prohibits the use of automated telephone equipment or artificial/pre-recorded voices for calls to emergency lines (like 911), a hospital emergency number, a doctor's office, any other health care facility, or a cell phone.
Autodialed calls which engage two or more lines of a business are prohibited.
Unsolicited commercial faxes are prohibited.
When a violation is committed, the recipient of the violation may (1) sue for up to $500 per violation or recover actual monetary losses, whichever amount is greater, (2) seek an injunction, or (3) both.
For willful violations of the TCPA, the recipient may sue for up to $1500 per violation.
Additionally, text messages are considered the same as phone calls under the TCPA, and eligible for the same amount of compensation.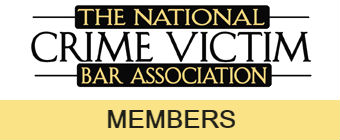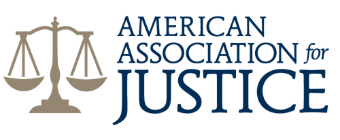 Can I Get Money For Unwanted Robocalls?
According to the TCPA, you can recover between $500 and $1500 per unwanted robocall, text message, or fax - as long as you have not given express consent to receive these communications.
Express consent can be in the form of written permission, electronic permission, or giving permission via the touchtones on your phone.
Most people do not willingly give this consent away. And if you have unknowingly given consent, you can still revoke it and prevent these parties from harassing you with unwanted automated communications.
Class Action Lawsuits For TCPA Violations
When companies violate the TCPA through the use of robocalls, texts, and unsolicited faxes, anywhere from hundreds to millions of people can be affected. In many cases, class action lawsuits are brought against the companies who commit these violations. In a class action lawsuit, a large group of people is represented by one of the members of that group and takes legal action against another party.
New York Life Class Action Lawsuit
Insurance and investment company New York Life recently reached a settlement in a class action lawsuit over alleged robocalls using autodialers to individuals who had not consented to receive these calls, with some of those individuals being on the DNC list. They agreed to pay out $3,350,000 for these violations.
Mexican Restaurant In NYC Sued For Texts That Violated TCPA
In September 2017, a New York City Mexican restaurant called Calico Jack's was sued for allegedly sending unsolicited mass text messages with advertisements for food and drink specials. The plaintiff claims she never consented to receive these messages and that she continued to receive them even after opting out.
Alpha Gas and Electric LLC Class Action Settlement
A company called Alpha Gas and Electric LLC was sued in NY federal court for allegedly making telemarketing calls to cell phones which violated the TCPA. Individuals who received unconsented calls from Alpha Gas between July 8, 2011, and November 10, 2016, were eligible to make claims for compensation. The company agreed to a settlement for $1.1 million in this case.
New York Law On Robocalls
Like many states, New York also has their own telemarketing laws which apply in addition to federal robocall laws. In New York, the call must provide the identity, phone number, and address of the person or party calling. Additionally, it is illegal to block caller ID. The reason for the call must be clearly stated at the beginning of the message and the name and number must be disclosed at the end of the message.
Talk To A New York Robocall Lawyer Today
If you're considering taking legal action after being harassed by unwanted robocalls, texts, or faxes, our New York robocall lawyers can help you understand your legal rights in a free consultation.
We recommend gathering as much information as you can before speaking with us, including:
Dates and times you received calls
The phone number(s) that called you
The phone you were called on
Details about the nature of the call (i.e. automated dialer, computer-generated voice or a real person, whether the contact involved calls, text messages, faxes, or a combination, etc.)
The TCPA is there to protect you and help you seek justice from telemarketing harassment. Take legal action today and make sure these companies pay for their disregard of the law and consumer rights.