Receiving unwanted robocalls, robotexts or sales faxes? Without your prior express consent, all of those calls, texts or faxes are illegal violations of the Telephone Consumer Protection Act, or TCPA. You can stop the calls and win financial compensation by filing a lawsuit.
File a robocall lawsuit and pursue financial damages
$500 - $1,500 in compensation per violation
Learn more in a free legal consulation
Take matters into your own hands. You can fight back against telephone harassment in the civil court system. Complete our online questionnaire to see if you qualify.
If you're being harassed by endless robocalls, we may be able to help you stop the calls and secure compensation.
— Laurence Banville, Esq.
"Thankful."

I highly recommend the Justice Guardians.
The Justice Guardians
Reviewed by
Gerald P.
on .
The Telephone Consumer Protection Act, or TCPA, is a federal law designed to crack down on the annoying, and occasionally harassing, use of autodialer systems and pre-recorded voice messages. Telemarketers use autodialer machines or software to automatically find and dial phone numbers, vastly-increasing the rate at which sales calls or promotional texts can be placed.
TCPA Rules & Regulations
To most consumers, however, the technology just increases the number of irritating and invasive calls we get every day. The TCPA was created to fix things, outlining a variety of new restrictions on the use of autodialer programs and pre-recorded voices. More specifically, the law was created to balance the "privacy of individuals" against the rights of businesses to engage in "legitimate telemarketing practices."
And it also granted private citizens the right to sue over illegal robocalls and robotexts, offering up to $1,500 in statuary damages for every legal violation.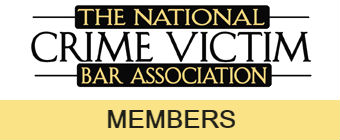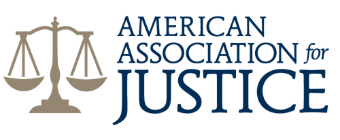 What The Law Makes Illegal
The basics behind the Telephone Consumer Protection Act were laid down in 1991. Callers are now required to obtain your consent before making:
non-emergency telemarketing calls that use an artificial or prerecorded voice message to a residential phone line
non-emergency phone calls that use an autodialer system and /or an artificial or prerecorded voice to a wireless number
Those restrictions might sound limited. They're certainly confusing, but in reality, those two prohibitions cover the vast majority of telemarketing calls that are made every day. Why? Because the vast majority of telemarketers use autodialers. That rules out most telemarketing calls made to cell phones. And many telemarketers use prerecorded voice messages, too, so that protects people with landlines.
Expanding The TCPA: Federal Telemarketer Regulations
When the TCPA was enacted in 1991, Congress delegated the authority to create regulations around the law to the Federal Communications Commission. Over the years, authorities at the FCC have established a far-ranging body of regulations, expanding the Telephone Consumer Protection Act's protections and further restricting the activities of telemarketers, credit card companies, debt collectors and everyone else who wants to call a person that they don't know personally.
Cell Phones & Landlines Treated Differently
Today, using an autodialer to call someone, or playing a pre-recorded message after doing so, is almost always illegal, unless you have the recipient's prior express consent. FCC rules treat cell phones and landlines differently.
Without prior express consent, it's illegal to use an autodialer and / or use a pre-recorded message or text to contact a cell phone. Using an autodialer to call a residential number, on the other hand, is legal, but attaching a pre-recorded or synthetic voice message to that call crosses the line.
Internal Company Do-Not-Call Lists
These restrictions are largely contained in the text of the Telephone Consumer Protection Act, but the Federal Communications Commission took things further. Soon after the TCPA was passed, the FCC established a new regulation, requiring telemarketers to maintain exhaustive internal do-not-call lists.
Now, people who get an unsolicited call or text just have to tell the company to stop contacting them. The company is obligated to respect that request, placing the person's number on a company registry that should be updated and reviewed at regular intervals.
Those regulations are still in place. Businesses are required to maintain internal do-not-call lists and can be held liable in civil court for failing to comply with them. So if you told a representative to stop calling, but they called you again anyway, you may be entitled to file a private lawsuit and secure compensation.
The internal do-not-call lists, however, only last for five years. In practice, telemarketers have to wait five years after you've told them to stop calling before they can try you again.
FTC Steps In To Create National DNC Registry
Back in 2003, when the FCC was still trying to figure out how to implement the Telephone Consumer Protection Act, internal company do-not-call registries weren't enough to stem the tide of harassing calls. That year, the Federal Trade Commission took over the project, quickly instituting the National Do-Not-Call Registry.
The Do-Not-Call Registry is a list, managed by the Federal Trade Commission, of phone numbers that don't want to be called by telemarketers. Once a number is added to the list, telemarketers have 31 days to stop calling it, or else face stiff penalties, including private civil lawsuits filed by consumers.
In the words of the Federal Deposit Insurance Corporation, "Under the FCC's rules, no seller or entity telemarketing on behalf of the seller can initiate a telephone solicitation to a [residential or cellular] telephone subscriber who has registered his or her telephone number on the national 'Do-Not-Call' registry."
Exceptions For Non-Profits & Political Organizations
Being on the Do-Not-Call Registry won't stop all unwanted phone calls, since it only applies to sales call, ones made to sell goods or services.
Calls from political campaigns, non-profit organizations and telephone survey companies are exempt, so even if you're on the Do-Not-Call Registry, those people can still call you without fear of legal penalties. And, at the time, there was also an exception for calls to consumers who had an "established business relationship" with a company.
So, if you purchased something from the company within the last 18 months, or inquired about a product or service within the last 3 months, the company could send you a telemarketing call even if you were on the Do-Not-Call Registry. Another, more-general exemption was implemented in 1992 for non-commercials calls made to residential phone numbers, along with commercial calls that don't include an unsolicited advertisement.
Accidental Telemarketing Calls
But most legitimate telemarketers comply with the rules. And telemarketers who don't comply, the FTC says, are probably a scam. Of course, accidents can happen. Occasionally, a telemarketer will make an inadvertent call to a number that's on the Registry. In these cases, the company can escape legal liability, according to FCC regulations, if they can prove that the violation was a mistake and that they have corporate policies in place to follow the law.
Time-Of-Day & Transparency Regulations
Alongside the National Do-Not-Call Registry, the Federal Communications Commission outlined three more new regulations in 2003:
Telemarketing calls are illegal before 8 a.m. and after 9 p.m. (recipient's local time)
Telemarketers are not allowed to call two or more phone lines at the same business simultaneously
Telemarketers are required, whenever possible, to transmit caller ID information
Every pre-recorded voice message used by a telemarketer must provide the name of the company or entity responsible for the call, along with a phone number people can call to ask for the calls to stop
The FCC also tried to limit the amount of "abandoned calls," which became common when telemarketers started to use autodialers, machines or software programs that mechanically find and dial phone numbers.
"Abandoned" Calls
Under current regulations, telemarketers are only allowed to "abandon," or disconnect, a maximum of 3% of the calls that people actually answer. So if a telemarketer called 100 people and all of those people answered, it would be a violation of the law to abandon more than 3 of those calls. An even newer regulation, adopted in 2012, made it clear that the 3% limit on abandoned calls applied to each specific marketing campaign initiated by a telemarketer, rather than their total number of calls.
In addition, telemarketers have to prepare and deliver a pre-recorded identification message every time they abandon a call, so you know who called you. The FCC's regulations also covered situations when a telemarketer's call isn't answered. Telemarketers have to disconnect their phone calls before 15 seconds, or four rings, have gone by when no one picks up.
Exceptions
To top things off, the FCC created an exception to the Telephone Consumer Protection Act for tax-exempt non-profit organizations. In 2012, another exception was made for prerecorded calls about health care, but only when those calls are being made to a residential line. Where cell phones are concerned, health care-related calls still require your prior express consent.
Written Consent Requirements
The agency's 2012 batch of regulations included a number of other changes designed to protect consumer privacy.
For one thing, the FCC ramped up the restrictions on telemarketing-related robocalls and robotexts, which are made using an autodialer. Earlier, telemarketers need to secure your prior express consent in order to send you a robocall or robotext. That consent, though, could either be in writing or a recorded voice message. After 2012, telemarketers who want to robocall or robotext you, either on a residential line or your cell phone, have to obtain prior express written consent.
In short, you now have to "opt-in" to receive automated phone calls or text messages, usually through a web-based form. If you haven't opted-in, the call is probably illegal. To push the opt-in process along, the FCC also required all telemarketers who make robocalls to include a clear mechanism for opting-out during the call itself. If you get a robocall, it should prompt you to opt-out from any future calls. If it doesn't, it's almost certainly a violation of FCC regulations.
Federal Debt Collectors
In 2016, the Federal Communications Commission introduced yet another exemption to the Telephone Consumer Protection Act, ruling that autodialed or prerecorded calls "made solely to collect a debt owed to or guaranteed by the United States."
If you owe money to the federal government, an agency of the government, a federal contractor or, in many cases, someone who has purchased that debt, they can use an autodialer and / or a prerecorded voice message to call you without your prior consent.
Note, however, that federal debt collectors (including most student loan companies) only become exempt from the TCPA's prior-consent requirement after your debt has been reported as delinquent to a credit bureau, or is in imminent risk of becoming delinquent. Before that time, debt collectors need prior consent to call you using an autodialer, pre-recorded voice message or both. "Imminent risk," though, is a tricky concept and the FCC generally believes that any automated call used to collect on a debt is okay.
You do, however, have the right to stop these calls if you're receiving them on your cell phone. Just tell a representative to stop calling you.
VoIP Services
A growing trend has seen many consumers turn away from the phone company for phone service. Voice over Internet Protocol (VoIP) allows you to get reliable phone service through your internet connection.
Skype is based on VoIP technology, and there are many other services that allow you to accept VoIP calls but route them to your cell phone. Some people even use VoIP service to replace their landline home phones, having every call instantly diverted to your mobile number.
No Guidance From FCC Yet
The FCC hasn't yet announced any opinions on this emerging technology. Moreover, the case law on this topic is sparse.
As we've already seen, landlines and cell phones are treated differently under the Telephone Consumer Protection Act; specifically, the law is more-lenient when it comes to landlines, which telemarketers can still call using autodialers without your prior express consent. Since VoIP is often used to replace or supplement home phone service, many people in the telemarketing industry have argued that sales calls to VoIP phone lines should be treated just like residential calls.
That would allow the companies to send you autodialed sales calls over your VoIP connection, so long as they didn't include prerecorded voice messages. Consumer privacy advocates, on the other hand, argue that, since most people are using VoIP services to receive phone calls on their mobile phones, those calls should be treated by the higher TCPA standards attributed to cell connections.
VoIP Court Cases
We still don't have a reliable answer on this question, but several courts have now looked at the issue in more depth.
In 2013, the District Court of Maryland analyzed the text of the Telephone Consumer Protection Act for guidance. As it turns out, Congress didn't just place strict limitations on telemarketing calls to cell phones. Alongside mobile lines, lawmakers also restricted sales calls to phones "for which the called party is charged for the call." People who have to pay on a per-call basis, Congress suggested, shouldn't have to pay out of their own pockets to receive annoying and unwanted telemarketing calls.
This logic, the Maryland federal court held, should apply to VoIP services, too. If a consumer has to pay for every call they receive through their VoIP connection, telemarketers should be forced to obtain their prior express consent before making any sales calls. A similar conclusion was reached two years later, this time by the District Court of Connecticut in a case filed over debt collection calls.