Harassed by unwanted robocalls? Sick and tired of scammers spamming your phone day and night? You may be eligible to sue for up to $1,500 per call or text!
Did a robocaller spam your phone without your consent?
Do you know the name of the company calling you?
Do you have phone records or evidence to support your claims?
Our robocall lawyers are here to help. Fill out our brief questionnaire NOW to see if you qualify for financial damages.
Robocalls are annoying. They waste our time, driving millions of Americans crazy every day. They might also be illegal. Telemarketers aren't allowed to robocall without your consent. You might have a case. It's time to make them pay.
— Laurence Banville, Esq.
"Thank you."

I completed the survey, found out I qualified and these guys called me back immediately.
The Justice Guardians
Reviewed by
Tim R.
on .
Still receiving irritating robocalls on a regular basis? You're not alone. Over 1,000 robocalls are placed every second. Chances are you've stopped picking up your phone, wary that it will just be another obnoxious robocall. But did you know that many of these robocalls are illegal? That's right; up to half of all robocalls are made in violation of the Telephone Consumer Protection Act, a federal law that limits the use of autodialer systems, the technology that telemarketers and scammers use to place robocalls.
How To File A TCPA Lawsuit
Looking for a way to make the harassing calls stop? Hope is in reach, and you might win some money, too. The Telephone Consumer Protection Act (TCPA) allows average consumers, people just like you, to file lawsuits against robocallers. You can fight back and secure financial damages, all by filing a TCPA lawsuit.
If you're sick and tired of getting robocalls, you can do something about it. If you've already asked the caller to stop, but they just keep calling, you can do something about it. If you're number is on the National Do Not Call Registry, but you keep getting telemarketing calls, you can do something about it.
If you're receiving unwanted robocalls or robotexts, you may be able to file a TCPA lawsuit and secure up to $1,500 for every illegal call or text. Needless to say, the money can add up quick if you're receiving dozens or hundreds of calls.
Check out our infographic to learn a little more about the robocall rules that could affect your lawsuit:
Share our illegal robocalls infographic on your own site! Just copy and paste the code below:
Still reading? Good. Now that you know a little more about your rights, it's time to ask yourself a question. Are you willing to let robocallers harass you anymore? How many more times will you check your phone and notice a local area code, only to hear another annoying recorded voice message on the end of the line? When will the madness end? We've said it before, but we'll say it again. You can do something about it.
There's money on the table - $500 to $1,500 for every illegal robocall or text. See that questionnaire to the right? Fill it out to receive a free consultation today. Not sure if you qualify to file a TCPA lawsuit? Our experienced legal team can help. We'll walk you through your rights and legal options at no charge and no obligation. There's absolutely no risk. Reach out today to learn more.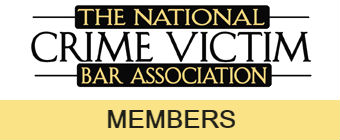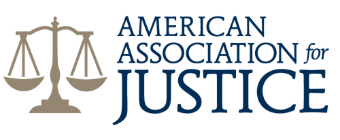 Every day, thousands of companies violate the Telephone Consumer Protection Act. Millions of American citizens sit on the other end of these violations, picking up the phone only to hear an unwanted telemarketing message. Spam phone calls are annoying and invasive. In some cases, especially when debt collectors are involved, calls can get abusive. And most of the time, they're also illegal.
8 Ways Telemarketers & Debt Collectors Break The TCPA
In 1991, the US Congress passed the Telephone Consumer Protection Act (TCPA), answering a growing wave of consumer complaints related to nuisance phone calls.
As robocall attorneys, we hear dozens of telemarketing-related complaints every week. Here are the top 8 most common violations of the Telephone Consumer Protection Act:
Calling someone's cell phone (or sending a text ad) while using an autodialer system and / or prerecorded voice messages
Calling someone's house phone using a prerecorded voice message
Calling someone whose number is on the National Do-Not-Call Registry
Calling someone after the recipient has asked for the calls to stop
Calling the wrong number a second time (telemarketers get one free call to figure out that it's the wrong number)
"Spoofing" a telephone by concealing or altering caller ID information
Calling someone without providing a company name and phone number where the company on whose behalf the call is made can be reached
Calling someone before 8 a.m. or after 9 p.m., your local time
Violating any one of these rules could lead to legal action, both on the part of federal regulatory agencies, like the Federal Communications Commission, and private citizens.
Who Violates The Telemarketing Laws?
The Telephone Consumer Protection Act applies to everyone who uses autodialer systems or prerecorded voice messages to make phone calls, not just telemarketers. Below, you'll find a list of frequent violators. Click on a link to find targeted information about your legal options:
As Congress noted in 1991, most of the telemarketers, credit card companies and debt collection agencies who continually spam the American public with unsolicited calls are doing so using autodialer technology. A simple machine or computer program, by automatically storing and dialing phone numbers, can send out hundreds of telemarketing calls every day.
It had also become common practice (and remains common practice) to replace live representatives with prerecorded voice messages, making it even easier to rifle off sales calls without a human ever having to lift a figure.
Regulations On The Telemarketing Industry
In crafting the Telephone Consumer Protection Act, Congress focused on these two inter-related problems: autodialer systems and prerecorded voice messages. After its enactment, the TCPA has undergone significant changes, due largely to regulations implemented by the Federal Communications Commission and the Federal Trade Commission.
The FTC took responsibility for the National Do-Not-Call Registry, a list authorized by the TCPA and finally opened for registration in 2003. With few exceptions, telemarketers are prohibited from making a sales-related call to any phone number registered on the National Do-Not-Call Registry. The Registry accepts both cell phone numbers and landline numbers. Registration is permanent.
Most other regulatory duties were placed on the Federal Communications Commission, or FCC. Today, FCC regulations prohibit a wide range of telemarketing activities, from calling a person at an "inconvenient" time to transmitting accurate caller ID information.
How The Government Punishes TCPA Violators
Companies that violate the TCPA can get into big trouble. The FCC, for example, can fine a company over $40,000 for every violation of the law. That means every illegal phone call (and many companies make hundreds of illegal phone calls every day) could lead to a $40,000 civil fine, levied by the federal government.
We encourage you to report every illegal robocall you get. Submitting a complaint to the FCC, FTC or both agencies is important, because it helps federal authorities root out the people who are spamming you with phone calls. That could lead to harsh monetary penalties and, hopefully, a change in future behavior. But you can also take action yourself.
How You Can Punish TCPA Violators
The other major penalty is far less predictable but, potentially, far more powerful. Instead of relying solely on the government to enforce the law, Congress granted private individuals the power to enforce the Telephone Consumer Protection Act themselves.
The law creates a private cause of action, meaning you can sue under the law when your privacy rights have been violated by an illegal telemarketing call. It also outlines "statutory damages," specific amounts of money that you can receive as damages by filing a private lawsuit:
$500 per call - basic violations of the TCPA
$1,500 per call - "willful or knowing" violations of the TCPA
Since illegal telemarketing schemes often affect hundreds, thousands or even millions of different, many TCPA lawsuits are filed as class actions. Any one can start a class action but, eventually, after a court's approval, the case can come to represent the interests of thousands of other people. In the end, a single suit could involve thousands or millions of illegal telephone calls, equalling millions of dollars in potential damages.
Getting Started
Interested in pursuing legal action? Good. You don't have to put up with illegal telemarketing calls anymore, but you won't win your case without the right evidence. To begin building your case, start keeping detailed records of every robocall you get. Take down these facts:
the caller's phone number
the date and time of the phone call or text message
who called you (the company's name and, if possible, the names of any live representatives you spoke with)
what happened during the call (notes on a conversation you had with a live representative)
Start saving your phone records, too. Using the notes you've kept, go through your phone record every month and highlight every unwanted call that came from a telemarketer, debt collector, credit card company, insurance company or student loan forgiveness program. And remember to keep any voice messages that a telemarketer leaves on your answering machine.
Withdraw Consent In Writing
When you get a robocall, make a point of revoking your consent. Telemarketers can only call you with an autodialer or prerecorded voice message after they've obtained your prior express consent.
Put them on notice by withdrawing your consent every chance you get. If you speak to a live representative, tell them to stop calling. If a prerecorded voice message or text message gives you the option to withdraw consent, do it.
You can go even further and revoke your consent in writing.
It's best practice to send the company who's harassing you a written letter withdrawing your consent in clear terms. Send the letter by certified mail so you can prove that it got to its intended recipient. Companies who continue calling you after you've told them to stop may be on the hook for "willful or knowing" damages, which reach up to $1,500 per call or text.