Montana's state-level robocall laws provide major protection to residents who receive unwanted robocalls and texts. If you did not consent to receive the calls, you may be entitled to secure significant financial compensation in a robocall lawsuit.
Between $500 and $1,500 for each illegal phone call or text
Stop the calls and texts now
Contact our experienced attorneys for more information
Complete our online questionnaire to learn if you qualify to file a lawsuit. Our dedicated Montana robocall lawyers are here to answer your questions.
We strive to treat every client like family, treating every case as our own.
— Laurence Banville, Esq.
"So Thankful."

I filled out the questionnaire and got a response immediately!
The Justice Guardians
Reviewed by
Anna R.
on .
It's become extremely common for companies to use automated dialers and prerecorded messages to send mass amounts of robocalls to consumers. These companies are required to follow a federal law called the Telephone Consumer Protection Act (TCPA), which regulates and restricts robocalls.
Montana Robocall Laws
In Montana, there are also state laws which govern robocalls. If you've received robocalls or text messages and you never gave the company who contacted you that way permission to do so, that company has broken the law. Additionally, you may recover $500 to $1,500 for each illegal call, text, and fax you've received by filing a robocall lawsuit in Montana.
Montana has additional statewide laws which apply in addition to the federal TCPA law. This means that if you choose to file a lawsuit, you may have the option to file in either state or federal court. Making this decision is best done with legal advice from an experienced Montana robocall lawyer.
Illegal Robocalls
In Montana, the following types of robocalls (calls using automated telephone systems and prerecorded messages) are illegal:
Offering goods and services for sale;
Conveying information on goods or services in soliciting sales and purchases;
Soliciting information;
Gathering data or statistics; or
Promoting a political campaign or any use related to a political campaign.
These Montana state robocall laws are slightly more strict than the TCPA, since the TCPA allows commercial robocalls to be made if the recipient of the call has given express written permission to be contacted that way.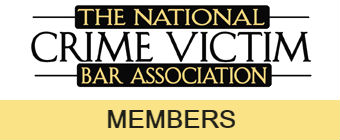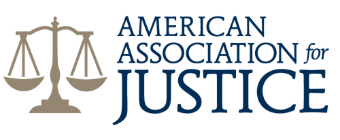 In Montana, the following types of robocalls are permitted:
Informing a purchaser of the receipt, availability for delivery, delay in delivery, or other important information on the status of any purchased goods or services,
Responding to an inquiry initiated by any person,
Providing important information when there is a preexisting business relationship,
Calls where a live operator obtains permission for a prerecorded message to be delivered.
Robocall & Telemarketing Laws Under The TCPA
Because the TCPA is a federal law, the rules, restrictions, and penalties apply in all 50 states. This law has been around since 1991, but has been updated in the past decade to account for the prevalence of telephone harassment through robocalls.
Express Written Permission For Robocalls
According to the TCPA, commercial robocalls are illegal without express written permission. This means that throughout the US, any person who receives robocalls when they haven't given express written permission to the company contacting them can sue that company for $500 to $1,500 for every illegal robocall they've received. Text messages are considered the same under this law and are subject to the same right to financial compensation. Unsolicited commercial faxes are also prohibited by the TCPA.
If you have previously given a company express written permission to contact you with robocalls, you have the right to revoke that permission in any reasonable way, at any time. These companies must also provide an automated opt-out system during prerecorded messages, which allows you to revoke your consent.
Filing A Montana Robocall Lawsuit
Montana has some of the strictest state robocall laws in the country. This means that you are protected by more comprehensive state laws, in addition to the comprehensive federal TCPA law. If you've received robocalls in this state and are looking to take legal action to stop them, we suggest gathering as much information as you can, including:
The dates and times you received calls - ideally with call records from your service provider or screenshots
The companies that contacted you with robocalls, text messages, or faxes
The type of phone where you received calls (cell or landline)
Specific details about the calls, including:

The reason for the call
Did you talk to a live operator?
Was a prerecorded message played without your permission?
Did you continue to receive robocalls after revoking your permission?
Did you receive wrong-number calls intended for someone else?
After you've recorded everything that you can, we suggest speaking with one of our experienced Montana robocall lawyers. We have experience securing financial compensation in these cases and can help you make sure that you recover financial compensation for each and every illegal robocall, text, and fax you've received.