In Massachusetts, strong anti-robocall laws protect consumers from telemarketing harassment. Thousands of Massachusetts residents receive an illegal robocall or text every day and each one of these people may have a valid lawsuit.
$500 to $1,500 in compensation per illegal call or text
Stop telemarketers and scam artists for good
Contact us now for a free legal consultation
Complete our online questionnaire to see if you qualify to file a claim. Our experienced Massachusetts robocall attorneys are here to answer your questions.
Every robocall or robotext that you didn't consent to is illegal, plain and simple.
— Laurence Banville, Esq.
"Experienced Attorneys."

I don't know where I'd be without Laurence's help.
The Justice Guardians
Reviewed by
Shajeena T.
on .
In Massachusetts and throughout the United States, millions of American consumers are receiving illegal robocalls, texts, and commercial faxes on a daily basis. Telemarketers, debt collectors, credit card companies, scammers, and other entities all use automated dialers and prerecorded messages to make calls to both cell phones and landlines.
Filing A Massachusetts Robocall Lawsuit
In many cases, this type of harassment is in violation of a federal law called the Telephone Consumers Protection Act (TCPA), along with state laws. Consumers throughout the country are gradually becoming aware of their legal rights when facing robocalls and automated text messages, and they're fighting back.
If you've received robocalls, texts, or fax messages that you never consented to receive, you may have the opportunity to recover between $500 and $1,500 for every violation. Our Massachusetts robocall lawyers help people in this situation seek this financial compensation.
Massachusetts Robocall Laws
Massachusetts residents are covered under both the federal TCPA law as well as the local statewide legislature. According to Massachusetts General Laws Chapter 159C, Section 3, telephone solicitors are prohibited from making calls to consumers under any of the following circumstances:
If the consumer's name and phone number are on the Do Not Call List;
Calls received between the hours of 8 pm and 8 am local time for the consumer
In the form of electronically translated facsimiles; or
Through the use of a recorded message device.
If a telephone solicitor violated any of these rules when they called you, you may have grounds for a robocall lawsuit.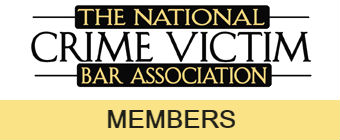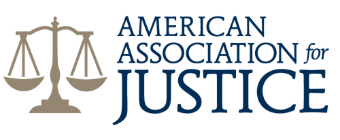 What Restrictions Are Covered By The TCPA?
Covering citizens of all 50 states, the TCPA sets several restrictions on the types of calls telephone solicitors may make. According to this law:
Automated dialers and prerecorded voice messages are prohibited unless the person receiving the call has given express written permission to the caller. In Massachusetts, this rule is slightly more strict, as the use of recorded message devices is strictly prohibited, whether consent has been obtained or not.
Text messages are considered the same as calls under the TCPA. Unsolicited fax messages are also illegal.
The federal law also has similar limits on the hours these calls may be made, as calls before 8 am or after 9 pm are illegal.
Solicitors must give the recipient of the call the option to revoke consent through the use of an automated opt-out mechanism during the call.
There is no "inherited consent", meaning callers must stop calling reassigned numbers if the new owner of the number has not given consent to receive calls.
Unintentional violations of the TCPA are punishable by $500 for each and every illegal call, text, and fax message. Knowing violations of this law are punishable by up to $1500 per violation.
How Can You Sue For Unwanted Phone Calls?
If you're considering taking legal action for telephone harassment, it's important to take your case as seriously as you would any other type of lawsuit. In order to build a strong case, it's advisable to gather as much evidence as you can and to seek legal counsel from an experienced Massachusetts robocall lawyer.
Evidence For Robocall Lawsuits
In order to secure the full amount you're entitled to, it's important to provide as much documentation as possible, including:
Dates and times you were called, texted, or faxed
The phone numbers that called or texted you
Save any commercial faxes you received
The phone numbers on which you received calls or texts
Specific details related to the potentially illegal contacts, including:

Was there a prerecorded message?
Did you hear a click or beep noise after answering? A short pause? These are signs of autodialer use.
Were you transferred to a live representative after answering?
Was the name and contact info of the business, individual, or other entity that called you provided?
Have you attempted to revoke consent for these calls and texts if you gave it previously?
Were you given the option to revoke consent?
Anything else related to the call
How A Lawyer Can Help You Get Money For Illegal Robocalls
Filing a robocall lawsuit can be a complex process, but with the help of a lawyer who has experience in these cases, it doesn't need to be difficult. An experienced robocall lawyer can help you with everything related to your case, including:
Gathering sufficient evidence and presenting it effectively in court
Negotiating out-of-court settlements
Helping you determine if you should file in state or federal court
Helping you decide if you should file a class action or an individual lawsuit
Making sure you receive compensation for each and every violation made against you
If you want to begin seeking financial compensation for illegal robocalls, our Massachusetts robocall lawyers can help. Get in touch with us today and learn more about your rights in a free consultation.