Amid a true epidemic of robocalls, the FCC and FTC are stepping up their game, filing major lawsuits against companies responsible for placing millions and millions of unwanted telemarketing calls.
Private individuals can enforce the TCPA, too.
You may be able to file a lawsuit for financial compensation.
Up to $1,500 per illegal call or text.
Contact our experienced attorneys to learn more. Take a minute to fill out our online questionnaire and learn if you qualify to pursue compensation.
Everybody hates robocalls, but most people don't do anything about it. That's a big mistake, because each call could be worth up to $1,500.
— Laurence Banville, Esq.
"So Grateful."

Laurence helped me get the money I deserve.
The Justice Guardians
Reviewed by
Wyatt T.
on .
The Telephone Consumer Protection Act was designed to defend us against the continual harassment of invasive telemarketing calls, advertising text messages and, at one point in history, marketing-related faxes. This federal law prevents advertisers, credit card companies and other businesses from spamming our phones with useless noise, in part by imposing stiff penalties and fines on companies who violate the law.
Civil Lawsuits Allow Consumers To Impose TCPA Penalties
Congress passed the Telephone Consumer Protection Act in 1991, including two main avenues for enforcement. While Congress delegated authority to enforce the law, penalize violators and create regulations around it to the Federal Communications Commission, lawmakers also gave private citizens the right to take action themselves.
The law created a private cause of action, allowing individuals and groups of individuals to sue companies that harass them with unwanted telemarketing calls or texts. And private robocall lawsuits, usually class actions, are actually the strongest penalty that can be imposed on a business that violates the law.
Since 1991, plaintiffs in private actions have been able to secure millions of dollars in damages from companies that broke the TCPA.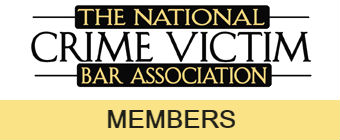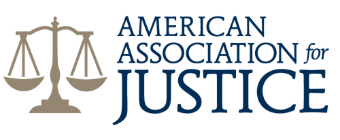 TCPA Penalties Per Call
The Telephone Consumer Protection Act (TCPA) outlines different rules for telemarketing calls made to residential phone numbers and cell numbers (including text messages), but for the purposes of legal penalties, it's all the same. In court, every illegal phone call or text is worth $500, while defendants who violate the law in a "willful and knowing" manner can be on the hook for $1,500 per illegal call or text.
Statutory Damages
Most civil lawsuits don't work this way. In the usual case, a plaintiff will sue for their actual monetary losses, however much money they lost due to the defendant's misconduct. If you were injured, for example, you could sue for the amount you've paid in medical expenses and counseling costs.
As we've seen, the Telephone Consumer Protection Act is different (in most cases). The law provides for "statutory" damages, ones explicitly set forth in federal law. And, again, it's $500 per illegal phone call and $1,500 for every "knowing and willful" violation of the TCPA.
So the civil penalties to telemarketers, debt collectors and other businesses who break the law are pretty straight-forward. The penalty for breaking the law, in practice, is that the company could be opened up to civil liability: in a word, private TCPA lawsuits and the financial damages available to plaintiffs.
Class Action Litigation
A similar, but far-greater in scale, penalty comes in the form of a class action lawsuit. Most robocall lawsuits involve the use of an autodialer, a machine or software program that allows advertisers to dial thousands of phone numbers every day.
If all, or most, of those calls are illegal, it's almost inevitable that the rights of hundreds of people could be violated every day. All that illegal activity builds up. And eventually, one of those people could file a class action lawsuit, standing up to represent all of the other people whose rights were violated in court.
At the end of the day, the defendant company could be looking at a lawsuit filed on behalf of thousands. If all of those people say they received multiple illegal calls or text messages, the defendant might be on the hook for an astronomical amount of damages. In the end, most robocall class actions are settled, because the defendants just don't want to assume the risk of a public trial.
Penalties Imposed By Federal Agencies
The Federal Communications Commission and the Federal Trade Commission enforce the provisions of the Telephone Consumer Protection Act. Both federal agencies have their own suite of penalties and fines that they can impose on companies that violate the TCPA.
Where the Federal Communications Commission is concerned, companies who violate the law can be hit by penalties of up to $18,396 per legal violation. For obvious reasons, defendants are wary of getting on the FCC's bad side.
FTC Enforces Do Not Call Registry Violations
The Federal Trade Commission can also take a large bite out of a company's profits but, unlike the FCC, the FTC is primarily concerned with enforcing violations of the National Do Not Call Registry, a nationally-managed list of phone numbers that telemarketers shouldn't call.
Every day, the FTC receives about 200,000 complaints from consumers who are on the DNC Registry, but got telemarketing calls anyway. Of course, the agency doesn't have the resources to prosecute every responsible party, but in the last 14 years, FTC officials have sued 134 different companies and telemarketers for violating the Do Not Call Registry.
$121 Million In 15 Years
Over that period, 121 of the agency's enforcement actions have been resolved, with an average of $413,200 in monetary penalties. Alongside these civil penalties, the average defendant in an FTC action has been made to pay nearly $590,000 that goes directly to the people who were harassed by the illegal phone calls or texts.
In total, the FTC has recovered over $121 million in penalties and fines from violators of the TCPA so far. The agency usually seeks injunctive relief, too, asking a court to issue an official order forcing the defendant to stop making illegal calls.
State-Based Sanctions & Fines
State-based enforcement agencies also come into play. Many states have passed their own laws that directly mirror the language of the Telephone Consumer Protection Act. In some cases, it's even possible to file suit against a telemarketer or debt collector for damages under both laws, the TCPA and a state's distinct version of the law.
And some states allow for far-harsher penalties, especially when it comes to privately-filed robocall lawsuits. Connecticut's version of the TCPA, for example, allows for a maximum compensation award of $20,000 per violation, over 13-times higher than the maximum award allowed by federal statute.