New Mexico's law on robocalls is clear: telemarketers and scam artists can be held accountable for placing harassing and unwanted robocalls and robotexts. If you're receiving illegal calls or texts, you may be able to secure significant financial compensation.
Up to $1,500 in damages for each illegal call or text
Stop harassing robocalls and robotexts for good
Find more information in a free consultation
Our committed New Mexico robocall lawyers can help. Fill out our online questionnaire to find out if you have a case.
It's time to hit robocallers where it counts - in their wallet.
— Laurence Banville, Esq.
"Good Advice."

The Justice Guardians helped me think through a very difficult situation.
The Justice Guardians
Reviewed by
Samantha C.
on .
You've likely found yourself annoyed with unwanted calls to your cell phone or landline at one point or another. For decades, telemarketers have been a national nuisance. But did you know that many calls which use automated dialers and prerecorded messages are also illegal under a federal law called the Telephone Consumer Protection Act (TCPA), along with state laws in New Mexico and many other states?
Help For New Mexico Robocall Victims
If you're wondering what you can do to make these calls stop, we have a simple solution: hit the robocallers where it hurts - in their wallets.
When companies break the law by bothering you with robocalls without your express written permission, you can file a lawsuit and recover $500 to $1,500 for each illegal call, text, and fax you've received. Our New Mexico robocall lawyers can make sure you get every penny you're entitled to.
What Types Of Robocalls Are Illegal In New Mexico?
New Mexico has their own state laws which are similar to the TCPA. Because citizens of New Mexico are covered by both federal and state laws, you may have the option to file your robocall lawsuit in either federal or state court. It's best to make this decision with guidance from a lawyer who has experience filing robocall lawsuits in your state.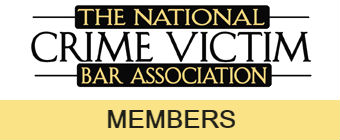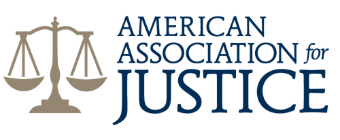 According to New Mexico's laws on telemarketing and the use of automated dialing devices:
Automated telephone dialing or push button or tone-activated address signaling systems with prerecorded messages may not be used to solicit persons to purchase goods or services unless there is an established business relationship between the two parties and the person being called consents to hear the prerecorded message.
Telephone solicitors may not do any of the following during solicitation calls:

Fail to disclose within 15 seconds of the start of the call and name of the company on whose behalf their calling and the primary purpose of the call;
Misrepresent the primary purpose of the telephone solicitation by using a euphemism, such as referring to it as a "courtesy call" or "public service information call";
Misrepresent the call as being for research or a survey when the real purpose is to sell goods or services;
Fail to disclose, prior to commitments by customers, the cost of the goods or services, all terms, conditions, payment plans and the amount or existence of any extra charges, such as shipping and handling;
Make calls before 9 a.m. or after 9 p.m.
Use automatic dialing equipment unless the telephone immediately releases the line when the call recipient disconnects;
Request credit card numbers before the prospective purchaser expresses a desire to use a credit card to pay for a purchase;
Call people whose phone numbers have been on the national do-not-call registry for at least three months prior to the date the call is made; or
Use any method to block or circumvent the call recipient's use of a caller ID service.
If you believe a company that called you has violated any aspect of this law, you could have grounds for a robocall lawsuit in New Mexico.
Illegal Robocalls Under The TCPA
The TCPA is an expansive law which covers a variety of telemarketing topics. This law has been in place since 1991 but has been amended in recent years to account for the extreme use of autodialers and prerecorded messages.
Robocalls Are Illegal Without Express Written Permission
As of 2018, all robocalls are illegal unless the person being called has given the company calling them express written permission to do so. You don't need to be on the national do-not-call registry in order for these calls to be illegal. In many cases, companies will even disregard this registry and call people who have placed their phone numbers on the list. But if you never gave a company permission to call you through a written form, website form, email, telephone keypress, or voice recording of oral consent, they are legally not permitted to call you using autodialers and prerecorded messages.
Express Written Permission Can Be Revoked
The TCPA also gives you the right to revoke any express written permission you may have previously given at any time and in any reasonable manner. Additionally, calls which use prerecorded messages must provide an automated system which gives you the option to opt out of receiving future calls.
A Prior Existing Business Relationship Does Not Qualify As Permission
Previously, there was an exemption from the express written permission requirement in situations where companies had prior existing business relationships with the people they were calling. However, 2013 amendments to the TCPA removed this exemption. Even if such a relationship exists, companies still need express written permission to contact consumers with robocalls.
Unsolicited Text Messages & Faxes Are Also Illegal
According to the TCPA, text messages are considered the same as calls and are bound by the same rules and restrictions. Additionally, it's illegal for companies to send unsolicited commercial fax messages without prior express written permission.
File A Robocall Lawsuit In New Mexico
If you're ready to fight back against telephone harassment and illegal robocalls, our New Mexico robocall lawyers can help. Remember that you can recover $500 to $1,500 for each and every illegal robocall, text message, and unsolicited fax you've received. $500 is the standard rate, while the penalty is tripled to $1,500 if the court finds that the company willfully violated the law.
In order to ensure that you recover the full financial compensation you're entitled to, we advise gathering as much evidence as you can. This may include:
The dates and times of all potentially illegal calls, ideally with call records or screenshots
Saved text messages and printouts of commercial faxes
The phone numbers and companies who may have contacted you illegally
The type of phone on which you received potentially illegal calls (cell phone or landline)
The time and date that you revoked permission, if applicable
Specific details related to the unwanted contact, such as:

Was there a prerecorded message?
Did the prerecorded message provide an opt-out system?
Did you revoke permission, yet continue to receive calls?
Did you hear a click, beep, or pause after answering the phone? These are signs of an autodialer.
Anything else you think could be relevant.
After you've gathered as much information as possible, we suggest speaking with one of our experienced New Mexico robocall lawyers in a free consultation. We can help you determine how much compensation you could qualify for and guide you through each aspect of the legal process.